How I find out about an artist is almost as memorable as the first time listening to them. Freshman year of high school, I borrowed a CD called "Take Action!" a sampler put out by Subcity and Hopeless Records, from a kid named Kevin Dever who sat at my lunch table. From it, I discovered two of my all-time favorite bands, Fifteen, and The Weakerthans and discovered countless more through the labels.
Similarly, I'll never forgot how I learned about Anthony da Costa. I was at the Philadelphia Folk Festival a couple years ago wandering around the top of the hill looking for something to eat. I saw Steve Poltz near the ice cream stand and decided to introduce myself.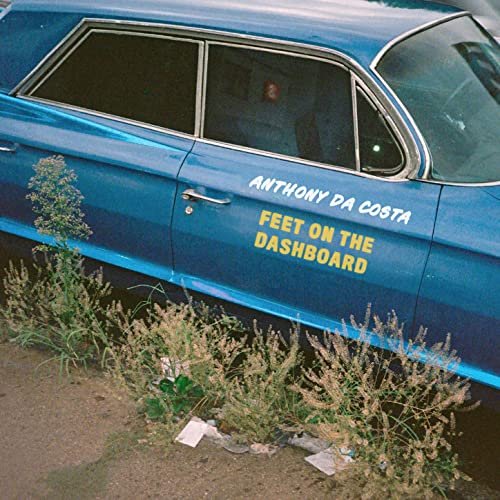 "Hey, Steve! I'm Shaun Smith from The High Note. We're supposed to talk for a podcast tomorrow. I'm looking forward to it," I said.
"Oh, who are you?" Steve said as he actually scratched his head with a look of genuine confusion. "Oh right, I remember. Nice to meet you. This is my friend Anthony da Costa. You should interview him. He's an amazing songwriter."
I never did interview da Costa but I'll never forget that encounter and when I saw his album was released earlier this year, I decided to check it out.
"Feet On The Dashboard" is the ninth full-length album from the Nashville, Tennessee-based musician. Released March 27 via AntiFragile Music, the 11 songs and 47 minutes drive da Costa's soulful voice with the courtesy of a southern gentleman and energy of an indie rocker.
This album came with the help of production by Kenneth Pattengale of The Milk Carton Kid, Grammy award-winning engineer Matt Ross-Spang and The Roots bassist Owen Biddle who is also featured on the album.
The album sets out with the title track that tells the tale of a broke young couple who are hitting the road and trying to make it work, even though in reality it's nothing like they imagined it would be. That's OK, because fueled by their love and bohemian spirit, there will always be gas in the tank.
"Every time I drive down a lost highway
I know, it won't always be that way
You'll be on the passenger side playing DJ
Feet on the dashboard,
I'll try not laugh, I'll try not to cry
When I wonder 'oo God how is she still mine'
And even as you slowly drift to sleep'
I'll keep my foot on the gas, I'm in this deep
I'm going to make this last."
"Feet On The Dashboard," Anthony da Costa
The songwriter's indie rock energy burns through tracks like "Sooner Than Later," which was the first single from the album. It features fuzzed-out guitar riffs and a tonal solo while the drums feverishly keep pace with da Costa's story.
Da Costa embodies a youthful spirit on the album but draws from a deeply rooted well when he uses his powerful voice. In addition to his acoustic and guitar work by da Costa, the organ that plays on this album is spot on to match the mood for each song.
He sings about falling in love with domestic bliss on the smooth-rolling blues track "Dreams." Endangering that romantic union is what causes da Costa so much heartbreak on "Runaway." This song fits directly into the travel motif that runs through the tracks, which makes sense for a performer who spends his time on the road. Throughout "Feet On The Dashboard," da Costa uses the road as a metaphor to shift between feelings.
The slow-burning "Thanksgiving," can stand alone. It's a devastating track that filters all da Costa's thoughts through a distortion pedal as he works through them.
The acoustic-led "Ordinary Man" is one of the more tender moments on the album that is matched only by the following breakup ballad "I Felt Nothing," featuring a guitar solo that made me well up with emotion.
Looking back, da Costa tallies up all the decisions and things that both build and complicate a relationship on "Next To You," and then gets a little beautifully weird on the musical bridge. I like this departure on the album. He realizes how things can seem so important at the moment seems so insignificant in hindsight.
Channeling his inner Bruce Springsteen, who is revered across the Hudson River from where da Costa grew up, the singer questions the motives of his love on "Not Every Lover." He takes all the relationship tropes and turns them on their head to fuel his lovesick sentimentality.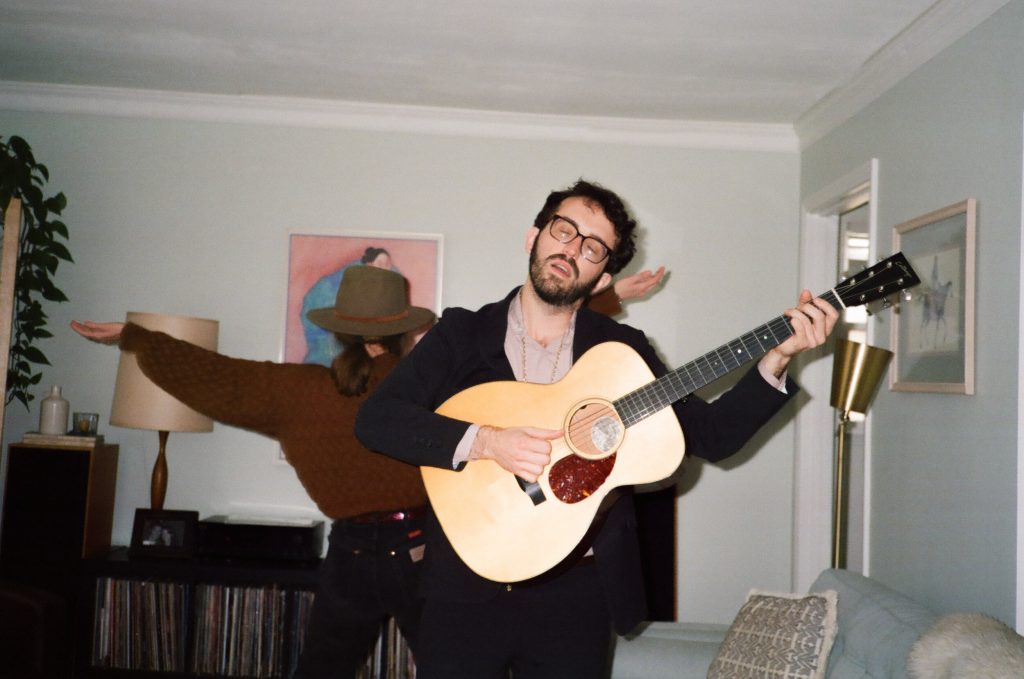 Closing with "Waltz," da Costa compares falling in love to the closely choreographed folk dance. He walks through the steps that brought them together and the feelings that encircle his heart when they embrace.
With "Feet On The Dashboard," Anthony da Costa invites listeners to travel through his heart to drive around the streets that transport his emotions. With his latest album, da Costa creates a romantic collection of songs that captures the freedom of experiencing the open road with love in the passenger seat.
Get "Feet On The Dashboard" from Amazon, Apple Music, Google Play, Spotify, Tidal and Deezer.
Favorite Tracks:
Feet On The Dashboard
Runaway
Thanksgiving
I Felt Nothing
Waltz