The 59th Annual Festival Goes Global For First All Online Event
Folk music has evolved over time. Through ingenuity and necessity, as soon as people started making music, they started sharing it. From word of mouth to creating instruments and finding ways to amplify them, folk music, although traditional, has changed, often for the better.
The Philadelphia Folk Festival is no different. Beginning with the Philadelphia Folksong Society, Gene Shay and Kenneth S. Goldstein in 1962 at the Wilson Farm in Paoli, Pennsylvania, the festival expanded to eight stages across four days at the Old Pool Farm in Upper Salford Township.
While the Covid-19 virus closed music venues across the world, the 59th annual edition of the festival will bring together more than 150 performers on a digital stage broadcasting across the globe Aug. 13-16.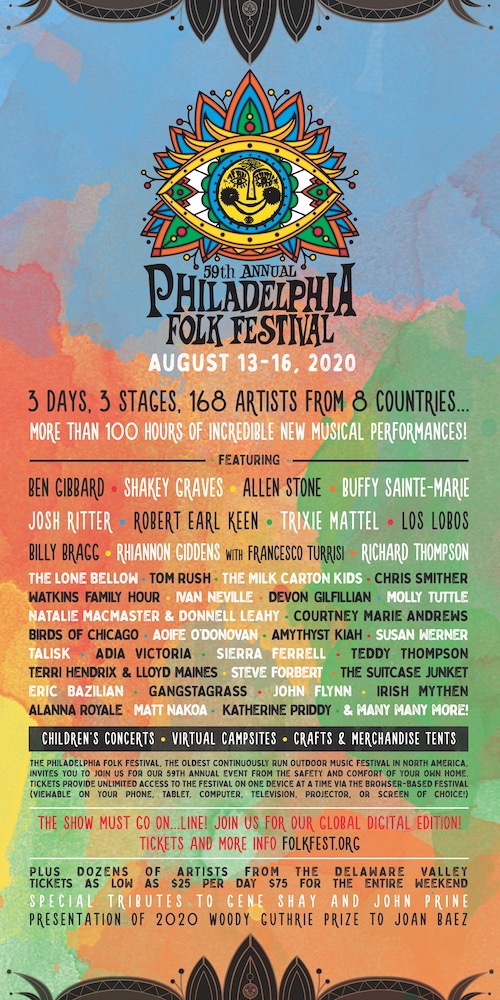 From Atlantic City's own Originaire to Ben Gibbard from Death Cab For Cutie, the Philadelphia Folk Festival will include 167 artists, more 100 hours of music presented over four nights.
While organizers are touting it as the first global edition of the festival, there will still be space dedicated to discovering local artists.
"Every year, the bar is raised," said festival and programming director Lisa Schwartz. "These artists represent some of the very best in our local music community. They are incredibly talented, hard-working, gracious individuals, and I am so proud to have them join us at the folk festival."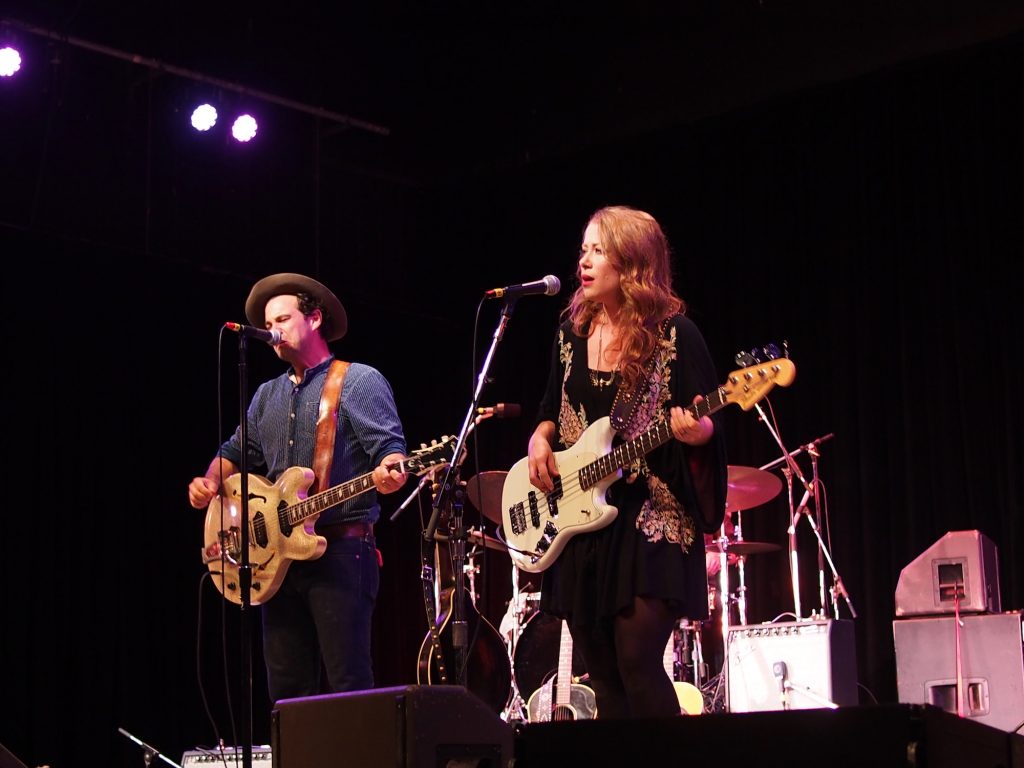 These artists include members of the Philadelphia Folksong Society's Philadelphia Music Co-op, which works with area musicians to showcase, collaborate, and develop them as artists.
"The music of Philadelphia is as vast, varied, and vivacious as its inhabitants, and I am truly elated that for this global edition of the Philadelphia Folk Festival, we are dedicating one entire stage on Sunday to phenomenal artists from Philadelphia and its surrounding suburbs to showcase their talents on the world's stage," said Folksong Society executive director Justin Nordell. "Thirty-three Philadelphia Music Co-op acts will perform during all three days of the festival and show off the world-class talent that resides right here in Philadelphia."
Co-op performers include: Andrea Nardello, April Mae and Catfish Dave, Avi Wisnia, Bobtown, Bruce Sudano, Deer Scout, Earth Radio, EFRAT, Emily Drinker, Erin Fox, G F Patrick, Hotsy Totsy, Jackson Pines,Jesse Gimbel, John Byrne, Katherine Rondeau, Kora Feder, Kuf Knotz and Christine Elise, Last Chance, Laura Lizcano, Originaire, Rare Spirits, Reverend TJ McGlinchey, River Drivers, Rob Lincoln, Scott Wolfson and Other Heroes, The Cheddar Boys, The Gene Smith Band, The Honey Badgers, The Hoppin Boxcars, The Whispering Tree, Tin Bird Choir, Two of a Kind and Valentina Sounds.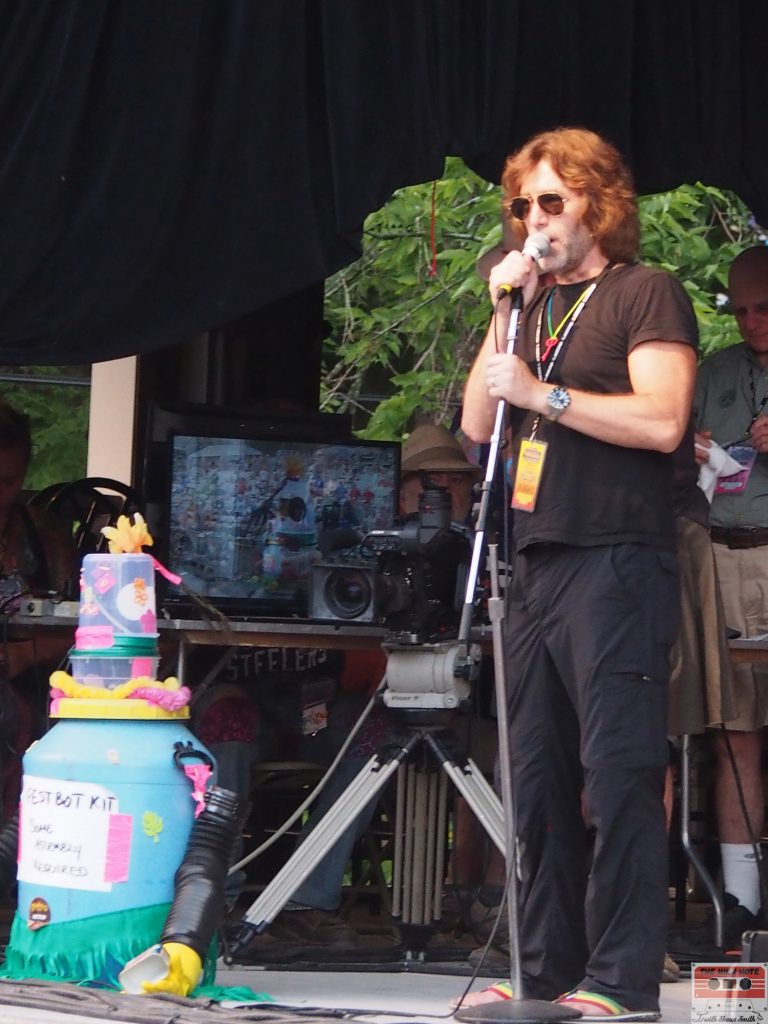 "In addition, as an out gay man working in folk music, it is incredibly rewarding to bring LGBT-plus voices to the event to join skinny legend Trixie Mattel, "Nordell said. "Out singer-songwriter and Juno-nominee Jack Pine, androgynous celestial beings Parlour Panther, hard femme queer radical Korean Canadian Janice Jo Lee, Xicana Xingona Dr. Diana Alvarez, country queer Paisley Fields, women's folk music legend Tret Fure, queer artist and prison abolitionist Zoë Boekbinder, half of the dynamic North Star Puppets identifies as nonbinary, and omni-hypersexual 2019 Fest favorite Shirley Gnome all bring their unique stories and voices that demand your attention to the digital festival."
In addition, weekend ticket holders will be able to see Scottish band Elephant Sessions on Thursday night, who was scheduled to perform last year for the Thursday night Camp Stage concert.
The full lineup includes Adia Victoria, Allen Stone, Amythyst Kiah, Aoife O'Donovan, Ben Gibbard, Billy Bragg, Birds of Chicago, Buffy Sainte-Marie, Chris Smither, Courtney Marie Andrews, Devon Gilfillian, Eric Bazilian, Irish Mythen, Ivan Neville, John Flynn, Josh Ritter, Los Lobos, Molly Tuttle, Natalie MacMaster and Donnell Leahy, Rhiannon Giddens with Francesco Turrisi, Richard Thompson, Robert Earl Keen, Shakey Graves, Sierra Ferrell, Steve Forbert, Susan Werner, Talisk, Teddy Thompson, Terri Hendrix and Lloyd Maines, The Lone Bellow, The Milk Carton Kids, Tom Rush, Trixie Mattel and Watkins Family Hour.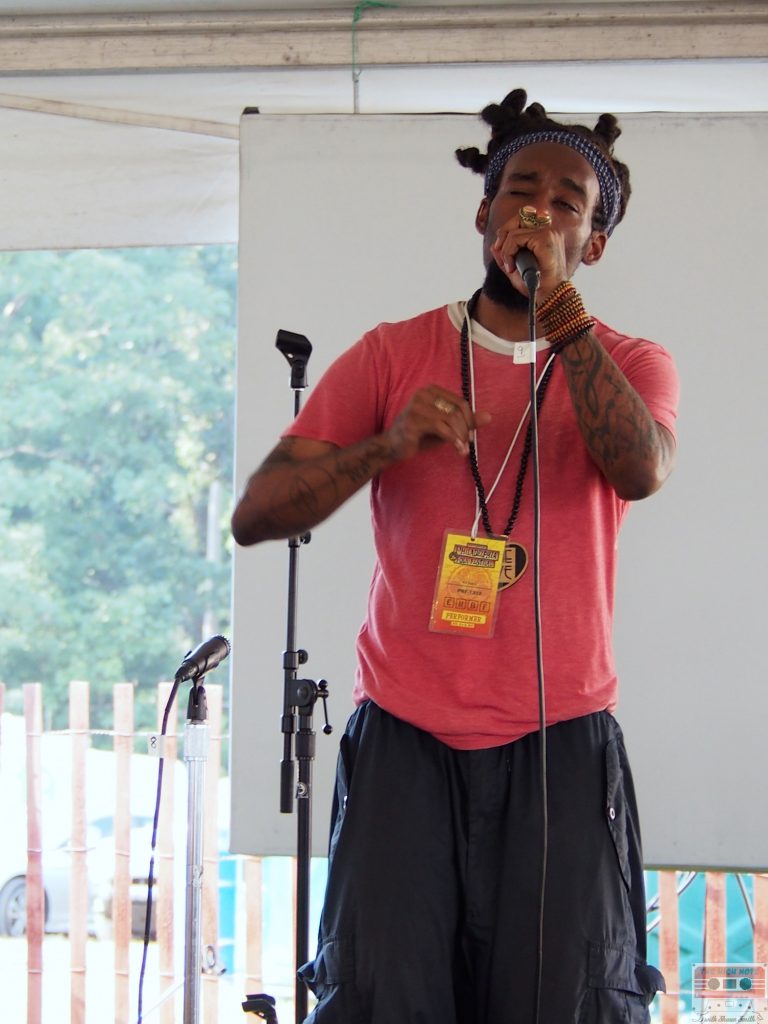 Special tributes to Gene Shay and festival alumni, John Prine, are scheduled as is a special presentation of the Woody Guthrie Prize to Joan Baez.
The festival runs 12 hours per day across three stages, The Martin, Camp Stage and Front Porch. Right now, the Philadelphia Folksong Society is live streaming one fest from the archives for twelve hours a day from 10 a.m,-10 p.m. concluding with the 2019 festival on Aug. 12. There is plenty of archival footage from 1983-2019 available to watch on-demand as well.
Tickets are available beginning at $25 per day or $75 for the weekend. There are Zoom campsites available for purchase as well as chat features and the ability to pause the show throughout the festival. See folkfest.org for tickets.