I recently decided to get back into fingerpicking. So, I sent Paul Dixon, friend and composer of "The High Note" intro music, an email looking for some songs to learn. He then turned to his brother and in response, I got a forwarded message that began "A young picker – wonderful!"
I immediately thought to myself – shit, I'm not a young picker. I'm over 30!
Yasmin Williams, however, is a young picker and she is absolutely incredible. The fingerstyle guitarist has honed her own style of playing and is delighting ears with the sounds of her sophomore album, "Urban Driftwood."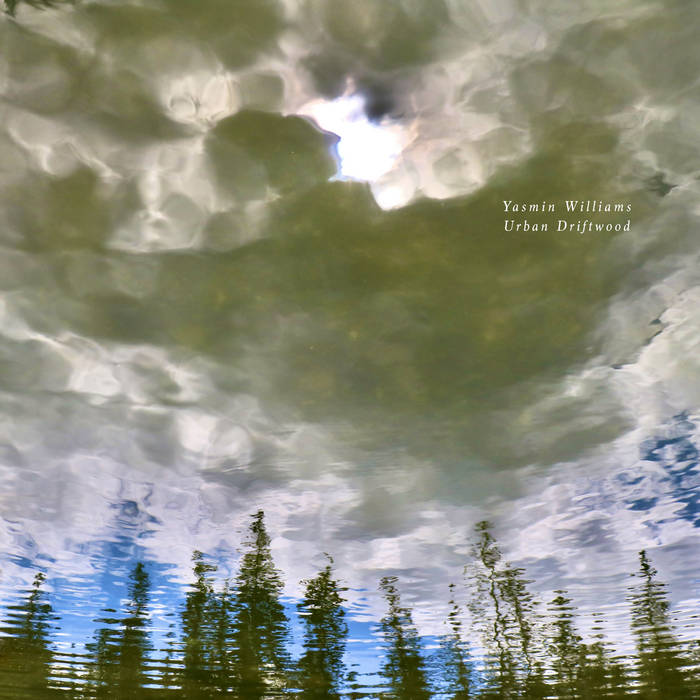 The 24-year-old from northern Virginia, Willims found the guitar in eighth-grade by beating "Guitar Hero 2" on expert level After asking her parents for an electric guitar and amplifier, she then taught herself how to play in 2009.
She played electric for a few years before picking up the bass and then moved on to 12-string guitar, classical and the acoustic guitar, which she currently plays.
In 2012, Williams released an EP, "Serendipity," and then studied music theory and composition at New York University, graduating in 2017. Her debut, "Unwind," was released the following year.
She often plays the acoustic using lap-tapping technique she picked up playing "Guitar Hero," in addition to creating using alternate tunings, percussive hits to create a distinct and appealing sound.
By combining looping intricate acoustic guitar licks like Keller Williams and tying together narratives like guitarist Glenn Jones throughout "Urban Driftwood," released Jan. 29, 2021 on Spinster Sounds.
Williams wrote the album as a response to protests over racial equality following the killings of George Floyd and Breonna Taylor as well as the Covid-19 pandemic. She composed the songs to reflect the timeline of and her feelings about those events that happened throughout 2020.
On the opening track, "Sunshowers," it is mesmerizing to hear how the bass and treble notes resonate as her fingers sound like they dance across the fretboard. In between, you can hear the strings squeak and the sound of a plastic hitting the pickguard to create a delightful ambient rhythm.
The tempo slows on "I Wonder (Song for Michael)," which features more percussion in the form of lightly slapping the strings.
On "Juvenescence," I love how she moves through arpeggios and slides up and down her pitch to further translate her expression all while she's double-tapping like Eddie Van Halen. It was from there that I was hooked on Williams and her style.
The double-tapping on "Dragonfly" really does create a lightness in the song as if parts of it are flying away.
Her influences in modern rock and hiphop music can be felt on "Swift Breeze," and probably has some of the best use of harmonics that I have ever heard on an acoustic guitar. The song circles around in a meditative rhythm that captures Williams' energetic spirit.
While most tracks feature Williams playing acoustic guitar, often looping layers of guitars on one another, "Adrift," incorporates the warm cello of Taryn Wood.
Williams is ambidextrous and pedidextrous, which allows her to do things with the instruments that others can only imagine. She will attach a thumb piano called a kalimba to her guitar and play it with her right hand. She also incorporates a kora, which is similar to a harp, will create percussion using tap shoes like Natalie MacMaster and hand drums, and uses a cello bow like Jimmy Page.
I love the rhythms and the sounds she creates using that kalimba on "Through the Woods," and how the song pulls the listener along on a scenic journey. There are parts of the track where she sounds downright sprightly – especially toward the end.
The title track features Amadou Kouyate ondjembe and cadjembe and the album closes with "After the Storm," which creates a dreamlike musical bed.
With "Urban Driftwood," Williams shows the type of beauty that be composed out of not only tragedy but also coming to a tradition with a new perspective. For anyone who has bashed "Guitar Hero," or Millenials, I hope "Urban Driftwood" teaches you something about American in 2021. One thing is certain, her music will inspire a new generation of guitarists.
Get "Urban Driftwood," from Bandcamp, Amazon, Apple Music, YouTube Music, Spotify, Tidal and Deezer.
Favorite Tracks:
Sunshowers
Juvenescence
Dragonfly
Swift Breeze
Through the Woods
After the Storm