I've been told that when we listen to the music that we liked in high school, it will always bring back those feelings of being a teenager.
Last weekend I was talking about emo music with my good friend, former podcast guest and multi-instrumentalist Kevin Barrett. We were reminiscing about the music we listened to and played in his basement – Rufio, Taking Back Sunday, and MxPx. Then, I played him the new album by White Reaper.
The Louisville, Kentucky-based indie-rock band blends elements of power-rock, pop-punk and emo on its latest album, "You Deserve Love," released Oct. 18, 2019 on Electra Records.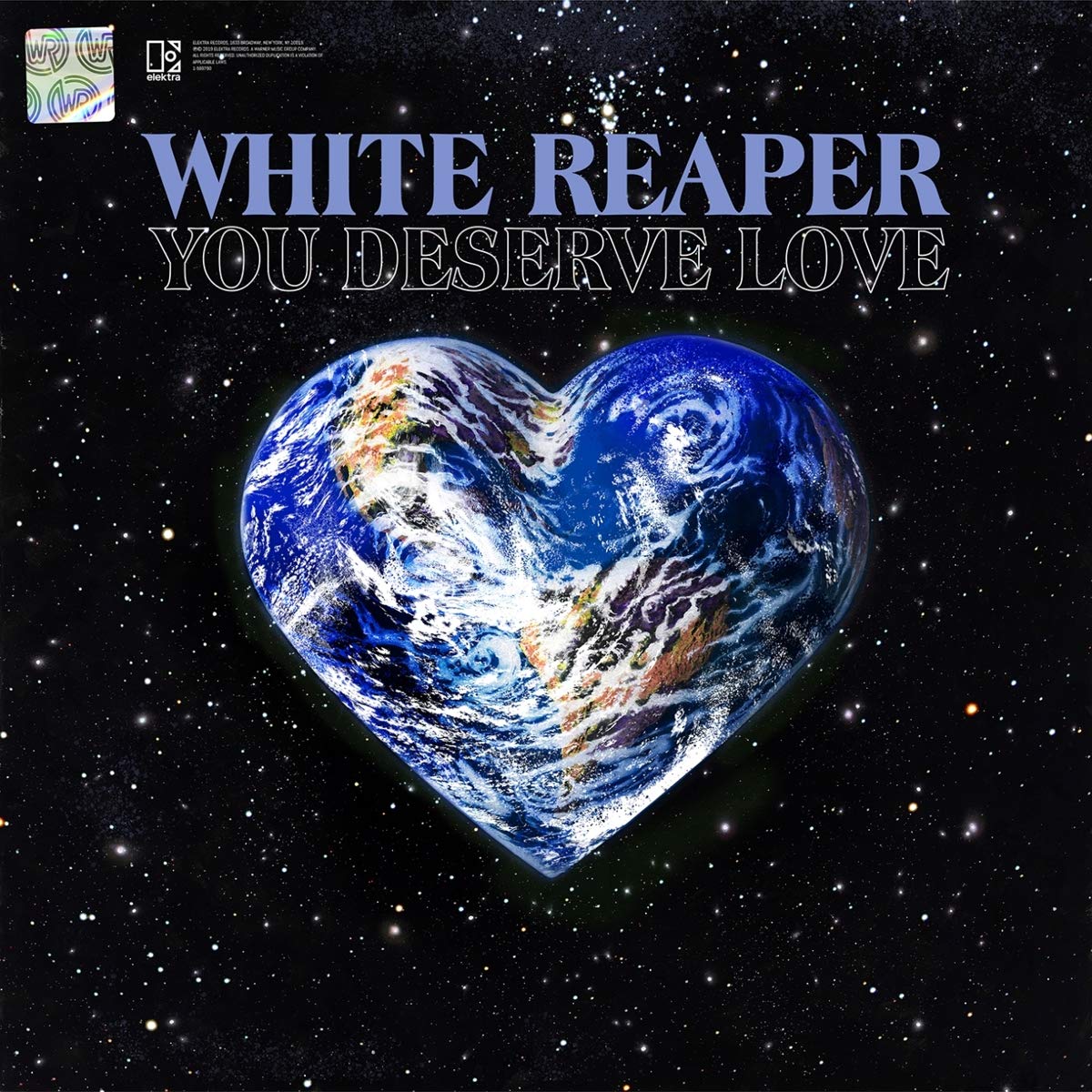 Fueled by harmonized guitar solos, thumping bass drum lines and falsetto vocals singing sickly sweet hooks, "You Deserve Love" makes me feel like I'm back in 2002.
Those are the features of the second single, "Real Long Time." The band kicks down the walls of a high school house party and blends all the sounds into a cacophony of modern pop-punk. But, White Reaper isn't just a party band; these guys are here to thrash.
My nostalgia for this album isn't just for my youth, because the band pulls in elements of 70s hair metal bands and 80s power pop across the 10 songs and 29 minutes on "You Deserve Love."
White Reaper is comprised of Tony Esposito on guitar and vocals, keyboardist Ryan Hater, drummer Nick Wilkerson, guitarist Hunter Thompson, and bassist Sam Wilkerson.
"I still believe that a car with the gas needle on empty can run about fifty more miles if you have the right music very loud on the radio." – Dr. Hunter S. Thompson
With a guitarist named Hunter Thompson in a band based in Kentucky, you may think the whole thing may be a set up from "The World's Best American Band." But, White Reaper is powering headlong toward the American dream for its major-label debut. The result is a summertime area rock resurgence that will surely power any car with the needle hitting empty.
On Saturday, the band puts on its hard-partying edge:
"I brought too many drinks with me
And a ten-ton bucket of gasoline
But I'm dressed for the occasion
So I'm staying till it's done or till I'm thrown"
-"Saturday" – White Reaper
The punk rock energy that emerges from "Raw" is so pure, its rage nearly incinerated my speakers. the emotion can only be tamed through a careful breakdown between the verses, but that only holds it back before exploding into a fierce guitar solo.
"Might Be Right" contains all the polished power-rock that White Reaper is capable of creating. It's one of the slower burns on the album that has no ballads or acoustic tracks. It's methodical in its energy consumption, almost the opposite of "Raw," being careful to not burn out too fast.
The band doesn't take itself too seriously and that lightness comes through on the up-beat reggae-influenced riff on "Eggplant." While it is about the effects of drinking and the downward spiral, the lyrics are punctuated by light synths.
The title track gleams with positivity, but not the pretty kind of happiness; it and the rest of "You Deserve Love" is a vessel for the gritty kind of determination that breeds success.
The album gives me hope for hard-working guitar-playing, rock 'n' roll-loving Americans who want some great tunes to listen to while they chase the dream.
White Reaper breathes life into garage rock and sparks the innovation of a new generation of blue collar workers.
See White Reaper Thursday, Dec. 12 at The Anthem in Washington, D.C.
Get "You Deserve Love" from Warner Music, Amazon, Apple Music, Google Play, Spotify, Tidal and Deezer.
Favorite Tracks:
Been A Long Time
Saturday
Raw
Might Be Right
Eggplant
You Deserve Love