Michael Trotter Jr. and Tanya Trotter sing about the ins and outs of love with truth and harmony which is why they are better known as the dynamite duo The War and Treaty.
Based in Albion, Michigan, The War and Treaty has gained fans worldwide with its electrifying live performances since 2014.
I had the pleasure of seeing them perform at the 60th annual Philadelphia Folk Festival, where their powerful voices won over the folk crowd with their mix of spirited rhythm and blues and gospel.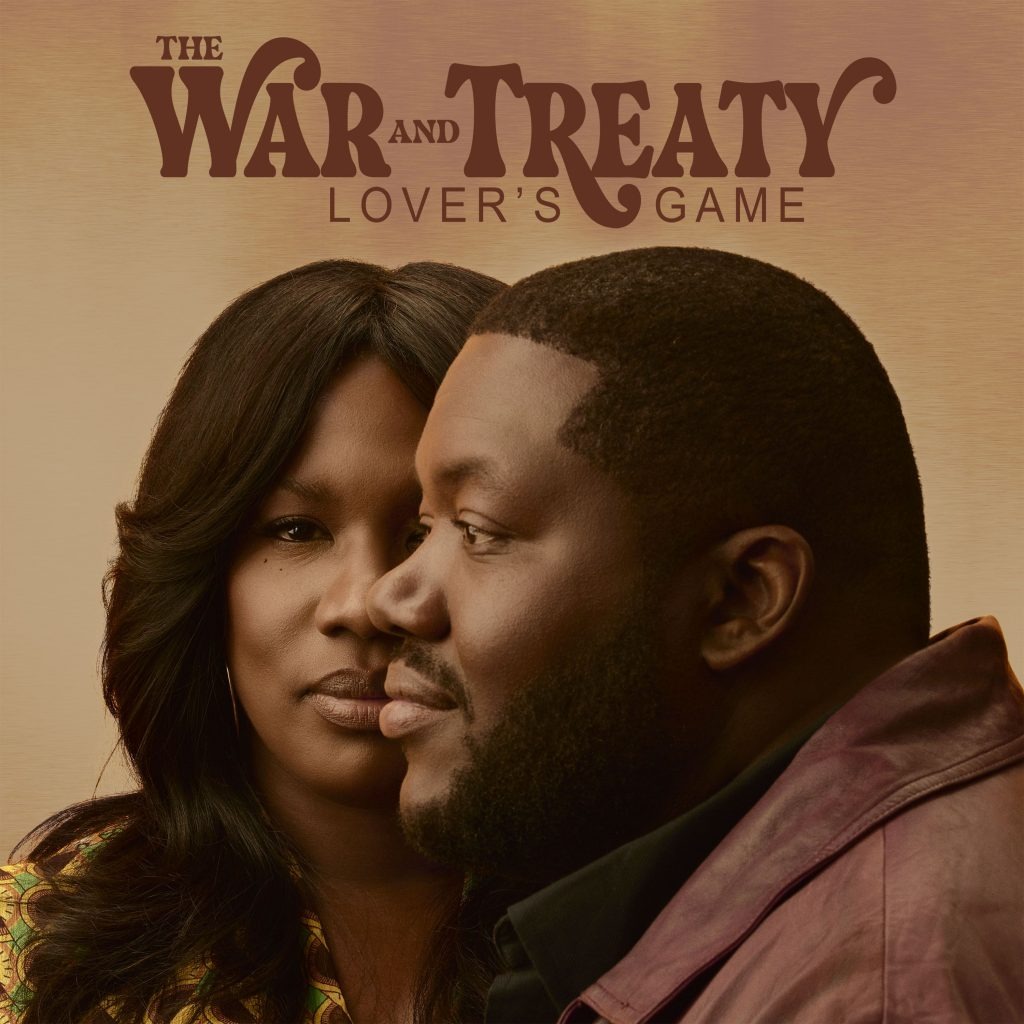 The third album by The War and Treaty, "Lover's Game," was released Friday, March 10 via Universal Music Group and marks the duo's first major label release.
"I think when people hear this album, they are going to feel the conviction of our voices and lyrical content behind these songs," Michael Trotter said in a release. "For me that's what matters most."
The album opens with the title track, which is full of high-octane blues and guitars emoting just as much as the Trotter's vocals.
The duo slides into a Motown ballad on "Blank Page." You can hear their intimacy as they sing about writing songs for one another. It's absolutely charming.
I love the gospel sound and resilience on "Ain't No Harmin' Me," which combines acoustic guitar and organ to create a stage for Tanya to go off on.
"Yesterday's Burn" is the kind of classic country music I love – the George Jones kind – full of open strings, slow rhythms and heartbreaking lyrics.
"I had a lot to say," Michael Trotter said. "It all started for me with the death of John Prine (in April 2020) – and it didn't stop after that. You can believe whatever it is you believe, but for me, my source is God, and this was the first time in my life I've ever questioned him or her. I wrote maybe 30 songs standing outside our bedroom door when Tanya had COVID-19, just really confused and hoping that this wasn't it for her. My comfort was songwriting."
"When you look at a married couple like Michael and I, people see the happiness and they see us on stage. They see the love," Tanya Trotter said. "But they don't understand that we're just like any other couple. We have our ups and downs."
"That's How Love Is Made" represents the couple's marriage. On it, they sing:
"There will be sorries
Most of the time
We'll see the sunshine
As long as every cloudy day and heartbreak
We'll always stay and never say goodbye"
Long before she was married, Tanya played a character of the same in "Sister Act 2: Back in the Habit" and had a long and successful career in musical theater and shows off her solo chops to open "Dumb Luck."
The duo use all of their range on "Have You A Heart," which begins with Michael Trotter's deep, homespun baritone and then slides into a sultry motion from Tonya Trotter.
Throughout the 10 tracks on "Lover's Game" The War and Treaty put forth 39 minutes and 30 seconds, making me want to see the duo live again.
See The War And Treaty Wednesday, May 3, 2023 at Bowery Ballroom in New York City and Friday, May 5 at The Ardmore Music Hall.
Get "Lover's Game" from The War And Treaty, Amazon, Apple Music, YouTube Music, Spotify, Tidal, Deezer, Pandora and qobuz.
Favorite Tracks:
Lover's Game
Blank Page
Ain't No Harmin' Me
Yesterday's Burn
That's How Love Is Made
Dumb Luck
Have You A Heart