Things have gotten trippy in the garage home of The Black Keys guitarist Dan Auerbach's rock band The Arcs since we last heard from them.
"Electrophonic Chronic" the second album from The Arcs, goes into the deep end of psychedelic rock.
Released Jan. 27, 2023 via Auerbach's Easy Eye Sound, it's the follow-up to "Yours, Dreamily," released in 2015 as the first project to combine the skills Auerbach's guitar with keyboardist and producer Leon Michels, drummer and multi-instrumentalist Richard Swift, drummer Homer Steinweiss and bassist Nick Movshon.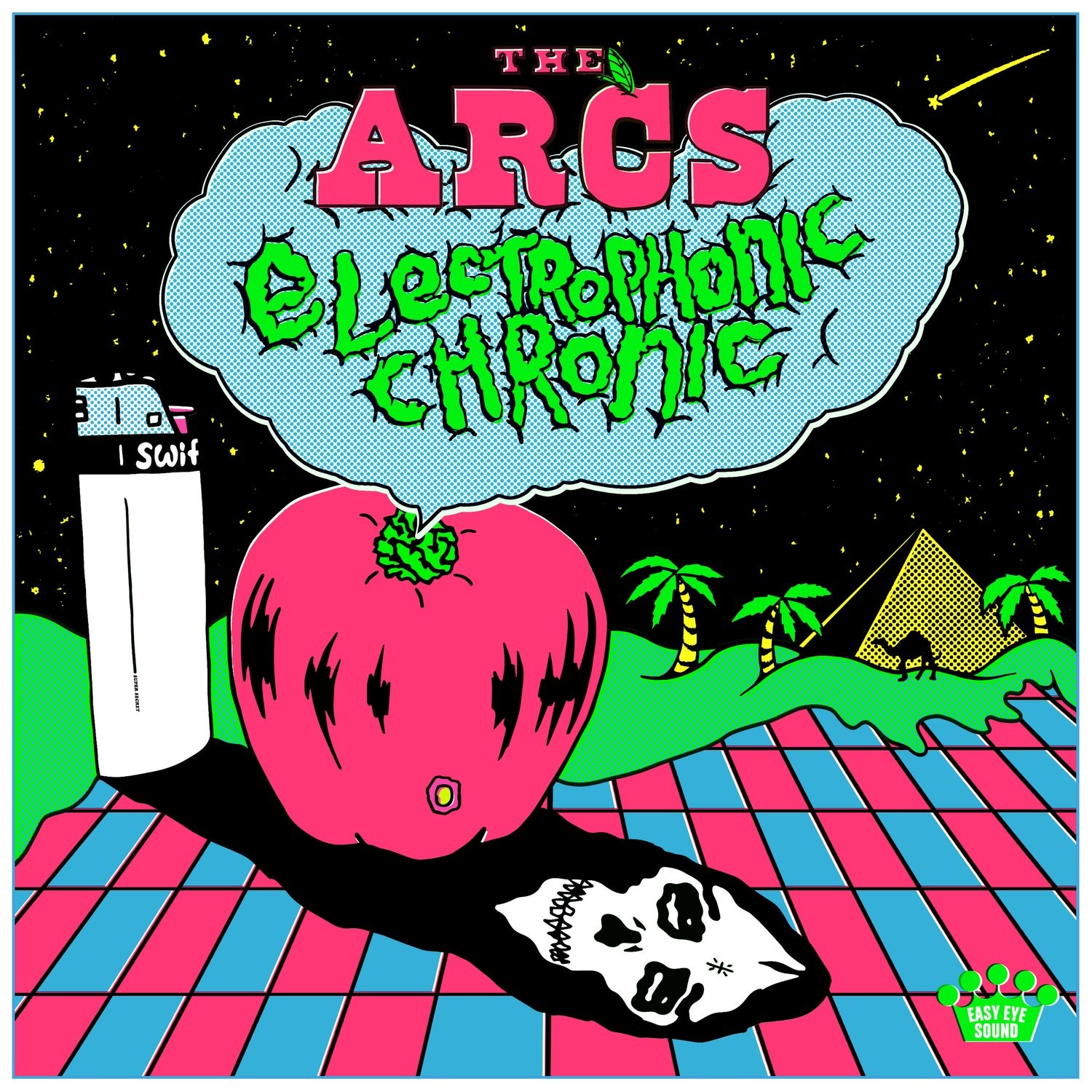 The album is in large part a tribute to Swift, who died in 2018 due to complications related to alcoholism and was a powerful force in the music world.
In addition to his solo work, Swift had worked as a musician and a producer with everyone from The Shins, Foxygen, Nathaniel Rateliff and The Night Sweats, Damien Jurado and Guster.
"What happened with Swift was pretty sudden," Michels said in a release. "Both of us didn't really process it. He was one of our best friends. Dan and Richard were like brothers. Swift was one of those guys whose energy was so intense and so all-consuming that it basically became the core of the band. When he died, the whole thing died. I think all of us couldn't really listen to the music, couldn't really face it and try to finish it."
The band recorded the sessions at Auerbach's Easy Eye Sound studios in Nashville, Electric Lady Studios in Manhattan and Leon Michels' Diamond Mine Studio in Queens, New York before his passing and recently finalized the tracks for release. Auerbach and Michels co-produced the album.
"I'd gone back to the tracks a couple of times," Auerbach said in a release. "But it wasn't until May of 2021 when we went back to them. That was when Leon and I finally decided to go back and put together a record. This new album is all about honoring Swift. It's a way for us to say goodbye to Swift, by revisiting him playing and laughing, singing. It was heavy at times, but I think it was really helpful to do it."
Opening with, "Keep On Dreamin'," Auerbach and company lay on the psychedelic fuzz rock super thick.
The band opens up for the easy funky feeling on "Eyez" and Auerbach makes his guitar scream on "Heaven Is A Place."
The Instrumental "Califone Interlude" is clearly influenced by that laid back easy 70s style that is punctuated by dramatic flourishes.
Throughout the 12 tracks, on "Electrophonic Chronic," Auerbach explores the range as a singer instead of leaning on the gritty blues crunch.
Even the horns and backup vocals of "Sunshine" are warped by the funky trip that The Arcs are taking listeners on for 38 minutes and 49 seconds of "Electrophonic Chronic."
The band slows things down for the smooth rockabilly cover of the 1967 track by Helene Smith "A Man Will Do Wrong" where those silky horns and sparkling tambourines return to capture the sound of that Southern soul.
The pedal steel and gritty blues take center stage on "Behind The Eyes" and "Backstage Mess" has a loose 60s sound.
The organ, which is one of my favorite instruments, really drives home "Love Doesn't Live Here Anymore." The warped opening cleans up its keys into a piano melody and then the organ returns to help reinforce the refrain.
On the track, Auerbach tries to plead with a quarreling lover:
"All these scars
We pass them on and on and on and on and on
They go back so long
And they'll be right here long after we're gone
We should take of one another
Not destroy each other
We don't wanna live to regret foolish things
Even with all, but trouble it brings."
The 12 tracks on "Electrophonic Chronic" pay tribute to not only the lost member of The Arcs but also the music that they loved playing together. Although their career only lasted two albums, The Arcs were a poignant mark in the legacy of Richard Swift.
Get "Electrophonic Chronic" from The Arcs, Amazon, Apple Music, YouTube Music, Spotify, Tidal, Deezer, Pandora and qobuz.
Favorite Tracks:
Keep On Dreamin'
Eyez
Heaven Is A Place
Sunshine
Backstage Mess
Love Doesn't Live Here Anymore