Acceptance is a hell of a thing. There's something about meditation that is accepting each breath for what it is in the present moment and releasing it. It's supposed to serve as practice for when things turn sideways as they tend to do throughout human existence.
Annie Clark, the singer-songwriter, guitarist and brainchild behind St. Vincent, surely had to do a lot of breathing while writing her sixth studio album, "Daddy's Home," released May 14, 2021 via Loma Vista Recordings.
In late 2019, Clark's father returned home from prison after serving 12 for stock manipulation. Then, the pandemic happened and forced everyone to keep their emotions between four walls for most of the day for the better part of a year.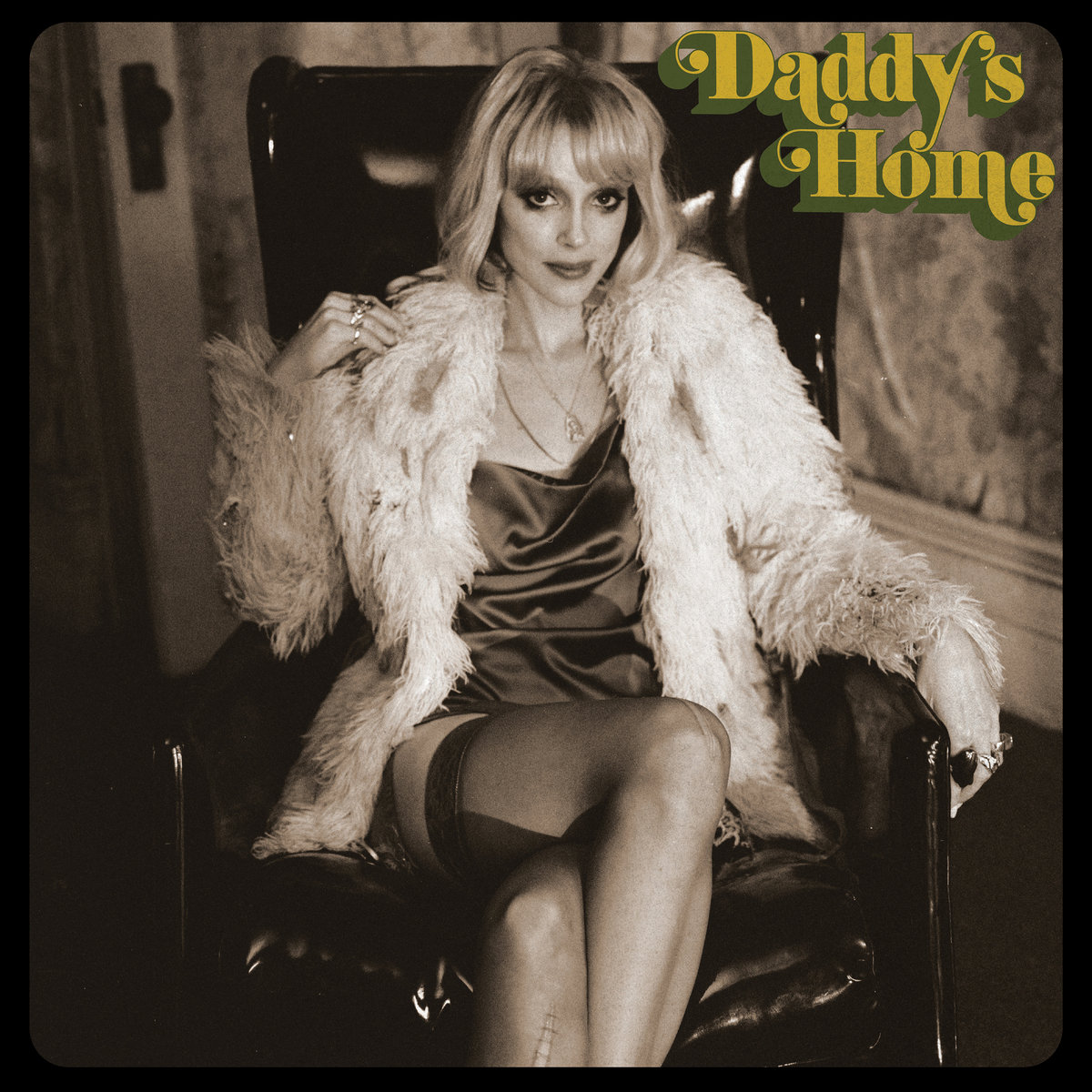 With all of that input, Clark emerged with one of the best albums of 2021 that shines with unpolished honesty and pays homage to the sultry sounds of the 70s.
"Daddy's Home" opens with some vaudeville piano rolling before getting down and dirty into the funk "Pay Your Way In Pain."
Clark screeches "What do you want?" over her howls and the track is the first of five to feature producer Jack Antonoff on the album.
The funky "Down And Out Downtown," paints a vivid picture of the 70s in New York City, complete with a soulful organ and spellbinding chorus.
On the title track, Clark plays out the word daddy, and refers to her father as "Inmate 502," while describing the scene of visiting him in prison.
"Well, all good Puritans, they'll pray about reform
You swore you had paid your dues, then put a PayDay into your uniform
We're all born innocent, but some good saints get scrеwed
Well, hell, whеre can you run when the outlaw's inside you?"
-"Daddy's Home," St. Vincent
On "Live In The Dream," Clark channels some slow psychedelic sounds from The Beatles and The Rolling Stones in the 60s before just diving into a deep and luscious "Willy Wonka and the Chocolate Factory" chocolate river of a guitar solo.
Those psychedelic vibes go even deeper on "The Melting of the Sun" which features vocals by Lynne Fiddmont-Lindsey and Kenya Hathaway and is about women empowerment. I nearly jumped out of my chair when I heard ladies chime in for the line "And proud Nina got subpoenaed, Singing, 'Mississippi, good goddamn.'"
Clark's songwriting is always so cutting. The track "The Laughing Man," which reminisces about a childhood friend who died ends with the line "If life's a joke, then I'm dyin' laughin'."
On "Down," she goes off on the bridge:
"Go get your own shit, get off of my tit
Go face your demons, check into treatment
Go flee the country, go blame your daddy
Just get far away from me."
Clark captures that retro whimsey on "Somebody Like Me," which includes some stunning pedal steel guitar work from Greg Leisz that blazes while her voice is positively shimmering.
Channeling her inner Sheena Easton, Clark sings about how her partner wants a child and she doesn't. She's not hiding from that fact with the line: "My baby wants a baby, How can I go on?" in the opening verse of "My Baby Wants A Baby" cowritten with Florrie Palmer.
There is no wrapping the truth in "…At the Holiday Party" where Clark takes on all the tropes of trying to show off things at a party to people who that they really don't care about. However, "You can't hide, you can't hide from me," she says as she sees through it all.
Throughout the 14 tracks of "Daddy's Home" St. Vincent breaks the barriers between emotion and evaluation. For 43 minutes 9 seconds, St. Vincent takes listeners on an infatuating, funky, soulful and rocking journey.
Get "Daddy's Home" from St. Vincent, Bandcamp, Amazon, Apple Music, Spotify, Tidal and Deezer.
Favorite Tracks:
Pay Your Way In Pain
Down And Out Downtown
Daddy's Home
Live In The Dream
The Melting of the Sun
Down