Sophomore albums are overrated for artists. They're as good as a second impression. Everyone is always changing and evolving and just when you think you know someone, you can learn something new.
After getting our attention on her major debut album "Clean" in 2018, Soccer Mommy, the moniker for Sophie Allison, is back with an ambitious second album. "Color Theory" was released Feb. 28 on Loma Vista Recordings and represents more confidence and less restriction for the emerging artist giving her a canvas to unleash a complex display of brilliance.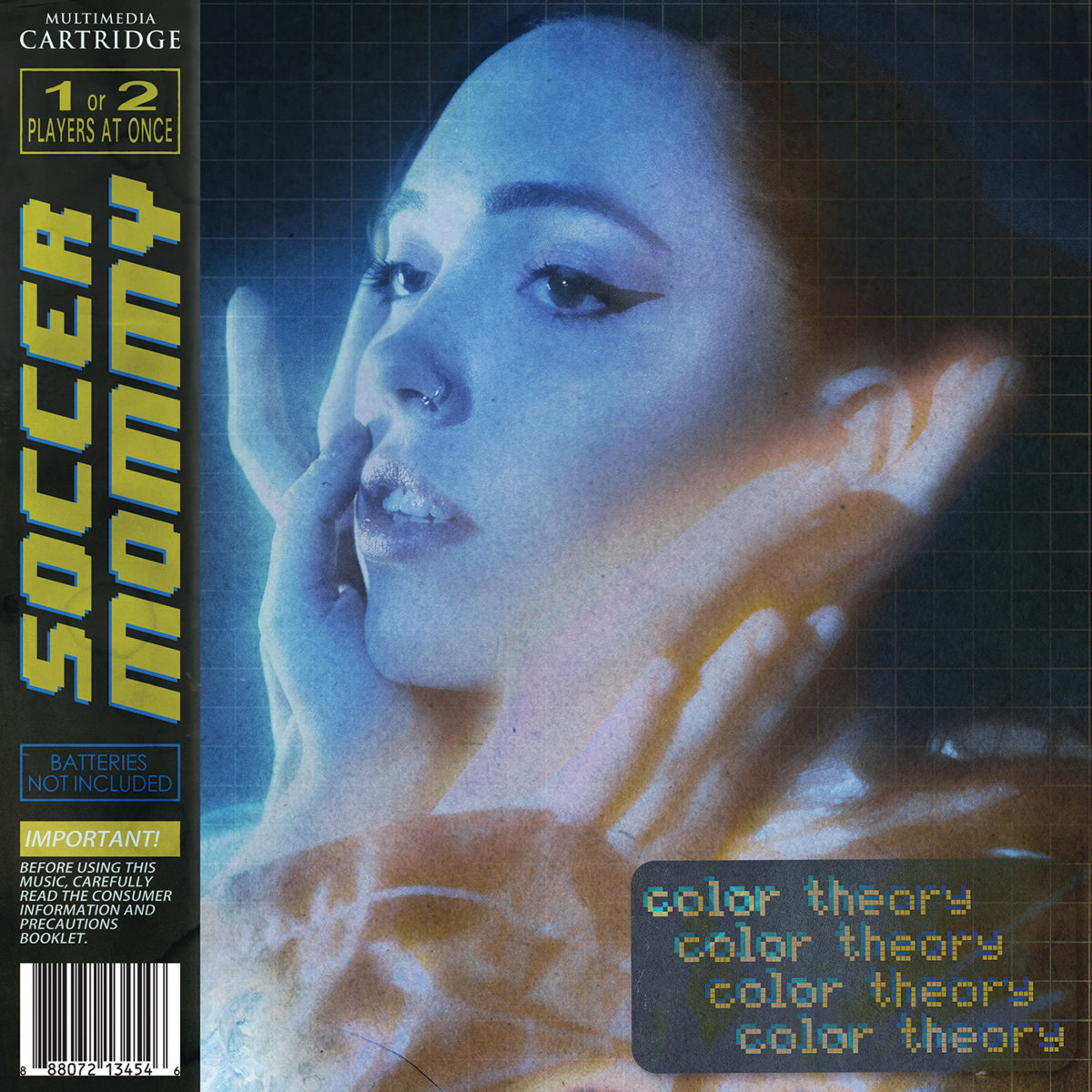 Just like the bedroom pop-feel of "Clean," there is a familiarity throughout "Color Theory" that Allison created with producer Gabe Wax, who also worked on her previous albums. The songs were recorded at Alex The Great studio near her childhood home in Nashville and engineered by Lars Stalfors.
While "Clean" felt solitary, "Color Theory," sounds open and alive. "Clean" could have been recorded on a Talkboy and distributed via cassette in the cafeteria, "Color Theory" sounds like Allison inviting us into her bedroom and showing us all of her favorite things.
Unlike her previous album, Allison also brought her touring band into the studio to lay down the foundation each track live. The result is full punk rock. Still, she opens her journal plenty on the songs she's written and excises her past demons in the process. She also experimented with different retro sounds from a sampling keyboard using string arrangements saved to floppy disks to create a nostalgic feel.
"I wanted the experience of listening to "Color Theory" to feel like finding a dusty old cassette tape that has become messed up over time, because that's what this album is: an expression of all the things that have slowly degraded me personally," Allison said in a release. "The production warps, the guitar solos occasionally glitch, the melodies can be poppy and deceptively cheerful. To me, it sounds like the music of my childhood distressed and, in some instances, decaying."
The 10 tracks album is divided into three sections: blue for sadness, yellow for sickness and gray for anxiety surrounding death, particularly for her mother who is is stricken with a terminal illness.
From the opening track, "Bloodstream," Allison describes being trapped in her head and stuck in the past, using that a juxtaposition to the happiness that she remembers having as a child. The lyrics come from a place of defeat repeating the line "I don't feel anything," before she reaches the chorus.
"What did you have that I didn't?
And why am I so fucked?
There's someone talking in my forehead
That says, 'I'll never be enough'
And happiness is like a firefly on summer evenings
Feel it slipping through my fingers
But I can't catch it in my hands."
-"Bloodstream," Soccer Mommy
You can hear most of the new, experimental sounds that Allison discovered during the recording process on "Circle The Drain." You can hear her taking the reins of the production of the song and guiding it in for a flawless landing. The added elements only improve a song that could have worked as a solo acoustic track with the lyrics: "I'm trying to seem strong for my love / For my family and friends / But I'm so tired of faking / Cause I'm chained to my bed when they're gone."
Throughout the 44 minutes and 8 seconds on "Color Theory," Allison sounds relatable in her anxieties and her fears. Her songs sound more like casual conversations with friends than late-night earth-shattering confessionals. On "Royal Screw Up," she is almost poking fun at her insecurities while also using them as motivation for her creative outlet.
"My room is a kingdom
For the princess of screwin up
And I'll be the dragon
I'll hold me captive
My world is sinking
And I am the captain of it all."
-"Royal Screw Up," Soccer Mommy
There is a feeling of loneliness that is stark and cold on the album. It comes through on the production and in lyrics on tracks like "Night Swimming." It's not about the physicality of being alone, but the mentality of loneliness that Allison is confronting when she sings: "We learned to dance, and I was swaying all alone / You're stiff as stone / You lock your heart up in a place I'll never know / The distance grows."
There is another feeling on the album, as Allison's mother who has cancer, weighs heavily on some songs, most on "Yellow Is The Color Of Her Eyes." Allison's craft for writing shines through on this song as well as the others as she transforms these feelings into metaphors we can emphasize with. "And in her eyes, like clementines, I know that she's fading / And the light of the sun is only a daydream," is heartbreakingly vivid. This is the point where you stop reading and call your mother (I mean it).
Where there was a bedroom aesthetic on "Clean," the latest Soccer Mommy album is introspective and heady. If you've ever been so stuck in your head that you can't seem to get out of your own way, you can relate to the lyrics on "Up The Walls." On it, Allison describes the self-doubt surrounding a relationship but beneath the surface its feelings of inadequacy that rise to the top.
On the lead single "Lucy," which at one time may have been interpreted as a reference to LSD, Allison uses it as a stand-in for Lucifer. Allison is fighting with the devil inside her as he pulls her down and tempts her with thoughts that pull her in different directions.
"Color Theory" displays a different side of Soccer Mommy and shows the evolution of Sophie Allison as the artist and creative bandleader.
Get "Color Theory" from Soccer Mommy, Bandcamp, Amazon, Apple Music, Google Play, Spotify, Tidal and Deezer.
Favorite Tracks:
circle the drain
royal screw up
night swimming
yellow is the color of her eyes
up the walls
lucy