Psychedelic and cinematic, "Movie of the Week" by Shakey Graves promises to withstand the test of time.
Released Friday, Sept. 15, 2023, on Dualtone Records, the fifth studio album from the singer-songwriter is more than just a concept album: it's an evolving, interactive work of art.
The "Director's Cut" of the album, available both physically and on streaming platforms, consists of tracks initially made for an unreleased film.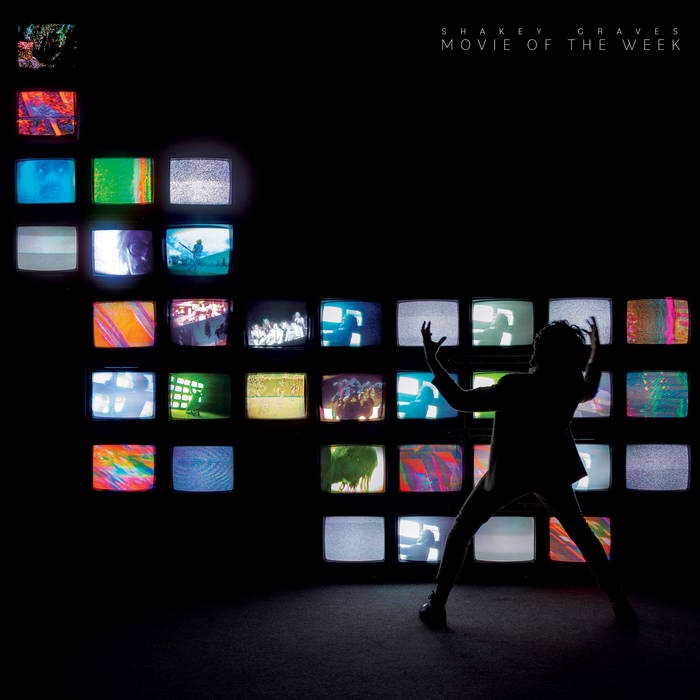 "The songs for this album were recorded over three separate week-long sessions, originating from demos I had developed for a film score that never came to light," Alejandro Rose-Garcia, aka Shakey Graves, shared on his website. "The experience was invigorating. We captured hundreds of top-notch recordings, which took over two years to sift through and edit."
For an immersive experience, users can craft their unique "Movie of the Week" soundtrack on the Shakey Graves website by submitting a film prompt.
I submitted "The Big Lebowski" one of my favorite flicks and was delivered the artwork, synopsis and soundtrack for "Going with the Flow."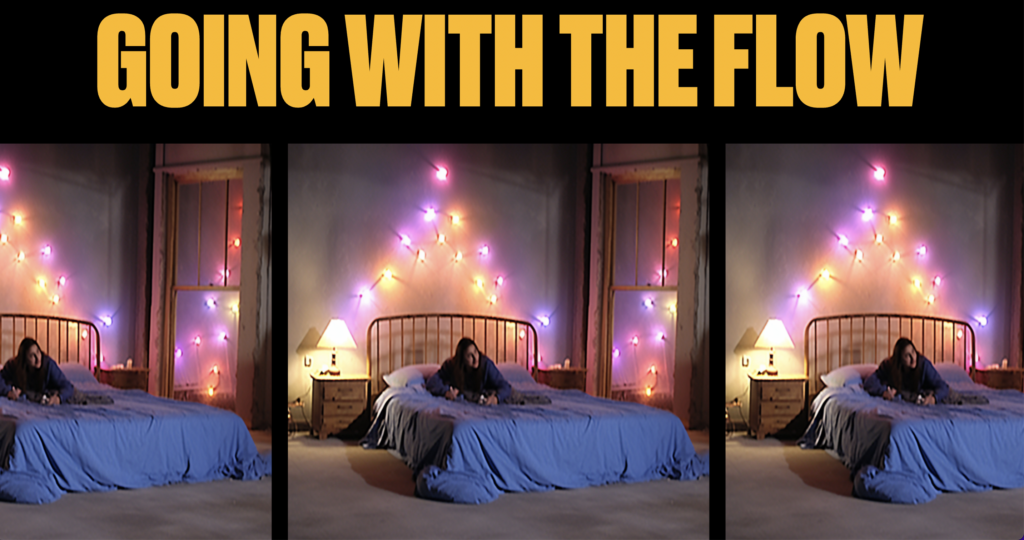 "In 'Going with the Flow,' the eccentric and laid-back Jeff Bigelowski finds his life turned upside down when he unexpectedly inherits a prestigious spa resort. Determined not to let the overwhelming responsibility disrupt his easygoing lifestyle, he embarks on a hilarious and farcical adventure to keep up appearances while navigating a cast of eccentric characters, including an uptight rival, a mysterious yoga instructor, and a group of rebellious employees. With the help of his loyal bowling buddies, Jeff must learn to go with the flow and embrace the chaos, ultimately discovering that sometimes, the most unexpected detours can lead to the greatest revelations about life and self."
Each soundtrack created is distinct, and if payment is halted, that particular version becomes unavailable.
"Empowered with the right resources, I am confident that the universe's inherent randomness, coupled with the listeners' innate creativity, will curate an soundtrack more enthralling than anything I could conceive," he said.
Post-introduction, the album segues into "Limbo," presaging its folk, blues, and rock 'n' roll blend, augmented with psychedelic touches.
Graves channels '50s and '60s rock 'n' roll in "Evergreen," and his collaboration with Sierra Ferrell in "Ready or Not" is pure gold. The harmonies over mellow organ chords create a soothing ambiance.
Songs like "Lowlife" showcase edgy southern rock, while "Century City" has an Elliott Smith vibe. "Big In The World," a piano-driven piece, allows Graves to shine with heartfelt lyrics.
"Playing Along" is a heady trip with poetic lyrics. As the 13-track album progresses, it delves deeper into experimental territory, culminating in the poignant "Heartstopper."
For nearly 51 minutes, "Movie of the Week" offers Shakey Graves' handpicked favorites from extensive recordings.
See Shakey Graves on Nov. 12 at Union Transfer in Philadelphia, Pennsylvania, and with Sadurn on Nov. 13 at the 9:30 Club in Washington, D.C.
Get "Movie of the Week" from Dualtone Records, Amazon, Apple Music, YouTube Music, Spotify, Tidal, Pandora, Deezer, and qobuz.
Favorite Tracks
Limbo
Evergreen
Ready or Not
Big In The World
Century City
Playing Along