Shreveport, Louisiana-based quintet Seratones take its listeners on a driving tour of soul, rhythm and blues, rock 'n' roll and gospel with a punk rock attitude on its latest album "Power."
The follow up to the band's incredible 2016 debut "Get Gone," was produced by Cage The Elephant guitarist Brad Shultz and released Aug. 23, 2019 by New West Records. Seratones recorded the album at Battle Tapes in Nashville after shuffling its lineup.
Seratones are steady in its leadership by dynamic vocalist AJ Haynes, who uses all of her strength to shape her dangerously beautiful voice.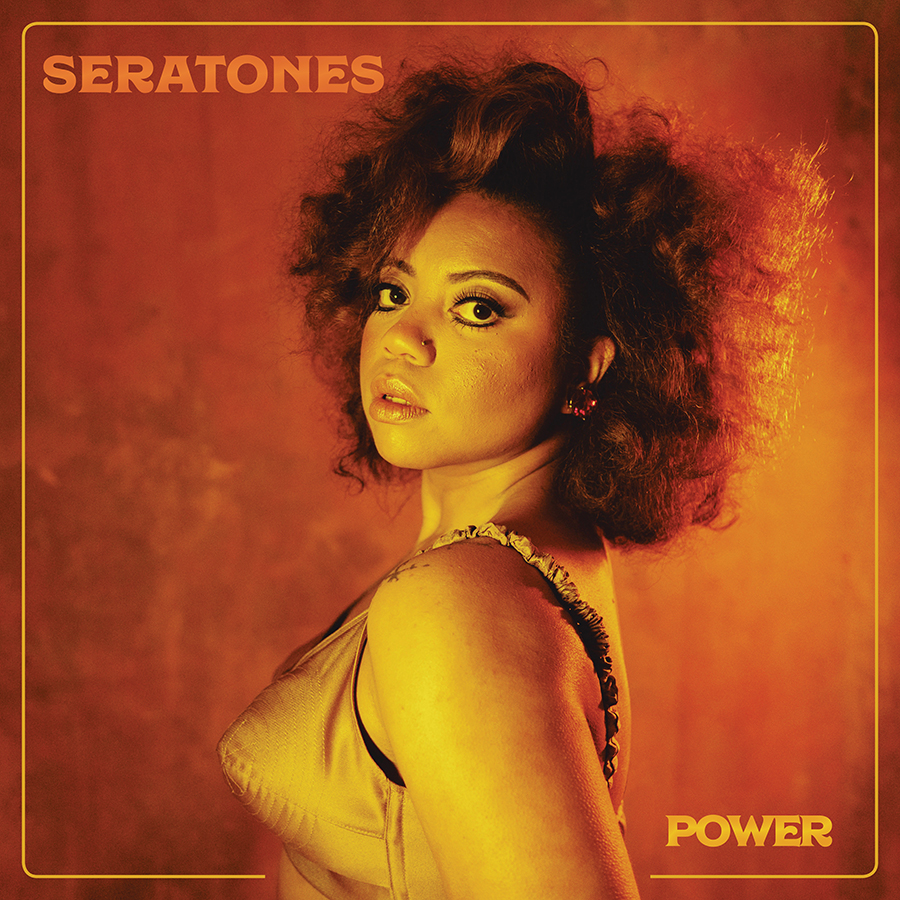 Original guitarist Connor Davis was replaced with Travis Stewart and keyboardist Tyran Coker joined existing members Haynes, drummer Jesse Gabriel, and bassist Adam Davis.
"Power" pulls listeners in with the glamorous retro-inspired "Fear" on the opening track. It has all the sensibility and class of a bubbly 60s soul song with a fuzzy punk-rock grit and Haynes wades through the sound grace. It's with a dreamy sound in her voice that Haynes sings:
"Longing for what I never had
Let's watch it fall, I couldn't care
Another lie in an empty bed
Just pull the covers over my head."
-"Fear," by Seratones
By the time the title track kicks in on the second song, it's time to buckle up and feel the full force of torque as this muscle car gains traction and grips the road. "Power" is a soaring track that lifts the entire album to another galaxy.
The grunge and punk influences begin to bleed through on "Heart Attack," which has some mesmerizing synths and the funky rhythm of a tUnE-yArDs single. The flute that takes over for the last minute of the song is masterful joyful.
The sobering "Lie To My Face," is a real come-to-Jesus moment on the album. Even if you're completely honest, this song is an overwhelming gut-check.
"I draw the line, you always wanna move it
You jumped the gun just to prove that you could do it
I'm getting tired of all of your bullshit
Alibis"
-"Lie To My Face," Seratones
The groove of "Gotta Get to Know Ya" resonates as Haynes' voice and the synths send the track into the thermosphere. The same magnetic rhythm continues through "Over You." Along with "Lie To My Face," these songs nearly explode out of the speakers to let the words explore the caverns between your ear and brain.
"Permission" moves along with a deliberate pace that draws out each line as it plays along with a flowing tempo. Contrasting those strange alien synths on "Permission" is the grounding sound of rock 'n' roll in Haynes' voice.
The moody "Sad Boi" mocks its subject with sarcastically satisfying upbeat 80s tones. "Who Are You Now" captures a magical lightness that is heard on the most dreamy tracks on the record and has a depth that swallows the entire space between listener and song.
Haynes steps forward on the closing track "Crossfire," which manages to spotlight the elegance of her voice as well as her unyielding songwriting. The opening and closing tracks bookend the album with actuated notes. With 60s guitar flair, the album closes with tamed jubilation.
"Save a little lovin' at the end of the day
I'll be strong for you in a song for you
Caught up in the middle when the crossfire fades
I'll hold on for you, just hold on to me."
-"Crossfire," Seratones
"Power" by Seratones achieves magical ambitions while staying rooted in a soulful rhythm and blues tradition.
Get "Power" from New West Records, Amazon, Apple Music, Bandcamp, Google Play, Spotify, Tidal and Deezer.
Favorite Tracks:
Fear
Power
Lie to My Face
Gotta Get to Know Ya
Who Are You Now