I think now more, you have to give a pass to that friend who disappeared for a while and then showed up again. Call it, pandemic forgiveness, if you will.
On Sunday I saw someone at brunch who was celebrating her first time in public in a year. I think we can all be thankful for the vaccine and not just for bottomless mimosas.
In fact, I'm usually that guy, and I don't have a pandemic as an excuse. Most of the time it's because I get caught up in one project or another and everything else falls by the wayside until I'm done.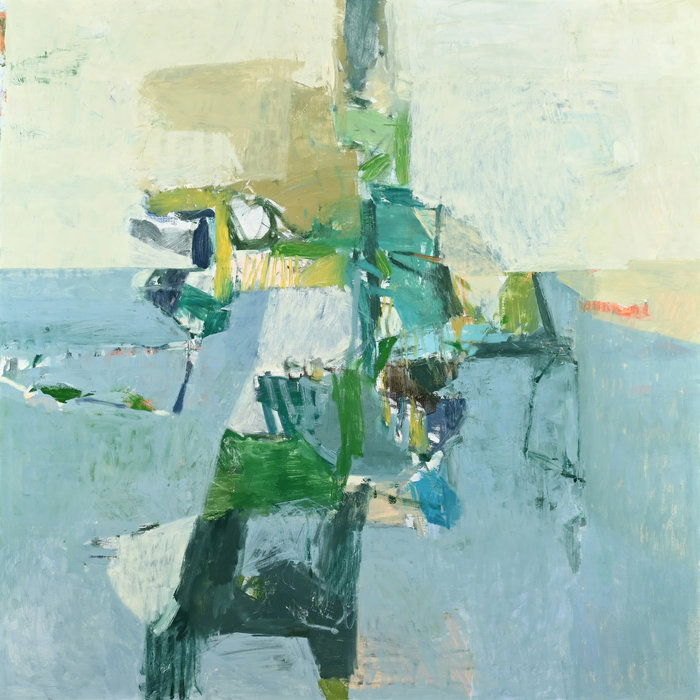 It's also the same way that I listen to music. I'll pick up an artist and listen to their entire back catalog and then not listen to them for months – like Frank Zappa. Or, there will be an artist that I liked, and then, somehow forgot about. Or maybe he wanted us to forget about him.
I first heard of singer-songwriter Ryley Walker from "Primrose Green" his 2015 sophomore release on Dead Oceans. At that time, he was compared to Nick Drake for his fingerpicking and singing style that are both eerily similar to the late English troubadour.
It's been five years since I listened to Walker, I was able to find the 31-year-old singer-songwriter from Rockford, Illinois again after he released his 10th studio album April 2, 2021 via Husky Pants Records from his new home in New York City.
"Course In Fable" explodes with sound from the shy singer-songwriter. Supported by John McEntire of Tortoise who produced, engineered and contributed some synths, keyboard and vibraphones, the album has a full studio of musicians who aid the guitarist and singer's retro, psychedelic sound.
With the title of opening track, Walker almost just comes out of the gate by pointing the starting pistol at his foot, "Striking Down Your Big Premiere." On it, Walker manages to show his range from grunge rock to symphonic touches with incredible intimacy.
It begins with a huge and intricate guitar progression where he shreds and melts the listeners collective face for about a minute before slowing down and singing in a delightful retro style.
The second track, which is one of my favorites not only on the album, but of the year, is rooted in acoustic instruments – guitar and violin. "Rang Dizzy" has some jammy loose fingerpicking while remaining energetic and moving.
The chorus is so relatable:
"I am wise
I am so fried
Rang dizzy inside
Fuck me I'm alive."
The instrumental bridge is another mid-range electric guitar solo above a feverish violin and acoustic guitar chords. It's got some 70s and eastern influences to create a groovy sound that fills as the track continues.
The heavy instrumental for "A Lenticular Slap" reminds me of some Primus-style songs before delving into some very fantastic lyrics – 70s era with a little bit of Ben Harper influence.
I feel so nostalgic when I hear the straight-ahead 90s era rock riff that opens "Axis Bent." On it, Walker sounds a bit like Eddie Vedder as he channeled that gritty inner spirit.
It's easy to make that connection on a track like "Pond Scum Ocean," which is so vast yet focused. It's another one of my favorite songs on the album. Walker, who openly discussed his struggle with addiction and depression in an interview earlier this year with The Guardian, paints a picture with the opening verse:
"Crossed words
In a canyon folded
The bar flies bite my dust
Drown at life water
Sunspots for fodder."
The album cleanup track is appropriately titled "Shiva With Dustpan." It's got that that delicious combination of psychedelic as well as eastern philosophy dropping nuggets of wisdom in the chorus: "Shiva with dust pan
Collect no fare"
Throughout the album and this song, Walker sings with the conviction of a preacher. He acknowledges his daily struggles right from the opening line, "I'm so rosy and it's a chore." But also, his guitar playing is exquisite on the bridge with some delicious acoustic-fingerpicking that melts into an electric guitar solo to led back into the chorus.
I can't remember an album since Sturgill Simpson's "Metamodern Sounds In Country Music" that pays tribute to the past musically and psychologically and while telling the artist's story so authentically.
Whether "Course In Fable" is your introduction to Ryley Walker or you're rediscovering the artist like I have, you'll be delighted at 40 minutes and 19 seconds on the album. If seven tracks aren't enough, you'll find more treasures in the archives.
Get "Course In Fable" from Ryley Walker, Bandcamp, Apple Music, YouTube Music, Spotify, Tidal and Deezer.
Favorite Tracks:
Striking Down Your Big Premiere
A Lenticular Slap
Rang Dizzy
Axis Bent
Pond Scum Ocean
Shiva with Dustpan