The tremendous amount of snow still outside after a blizzard blanketed the east coast has me thinking warmly about my time in upstate New York. There is a pastoral quality to the region that provided me with an endless source of inspiration when I lived there.
The influence of the area comes through on "11:11," the fifth album by rock band Pinegrove released Jan. 28, 2022 via Rough Trade records. Bandleader Evan Stephens Hall recorded it at two Hudson County, New York locations – the Building in Marlboro and Levon Helm Studios in Woodstock.
He was joined by co-producer and multi-instrumentalist Sam Skinner as well as former Death Cab for Cutie member Chris Walla who took on mixing duties, and Pinegrove co-founder drummer Zack Levine for the majority of the process.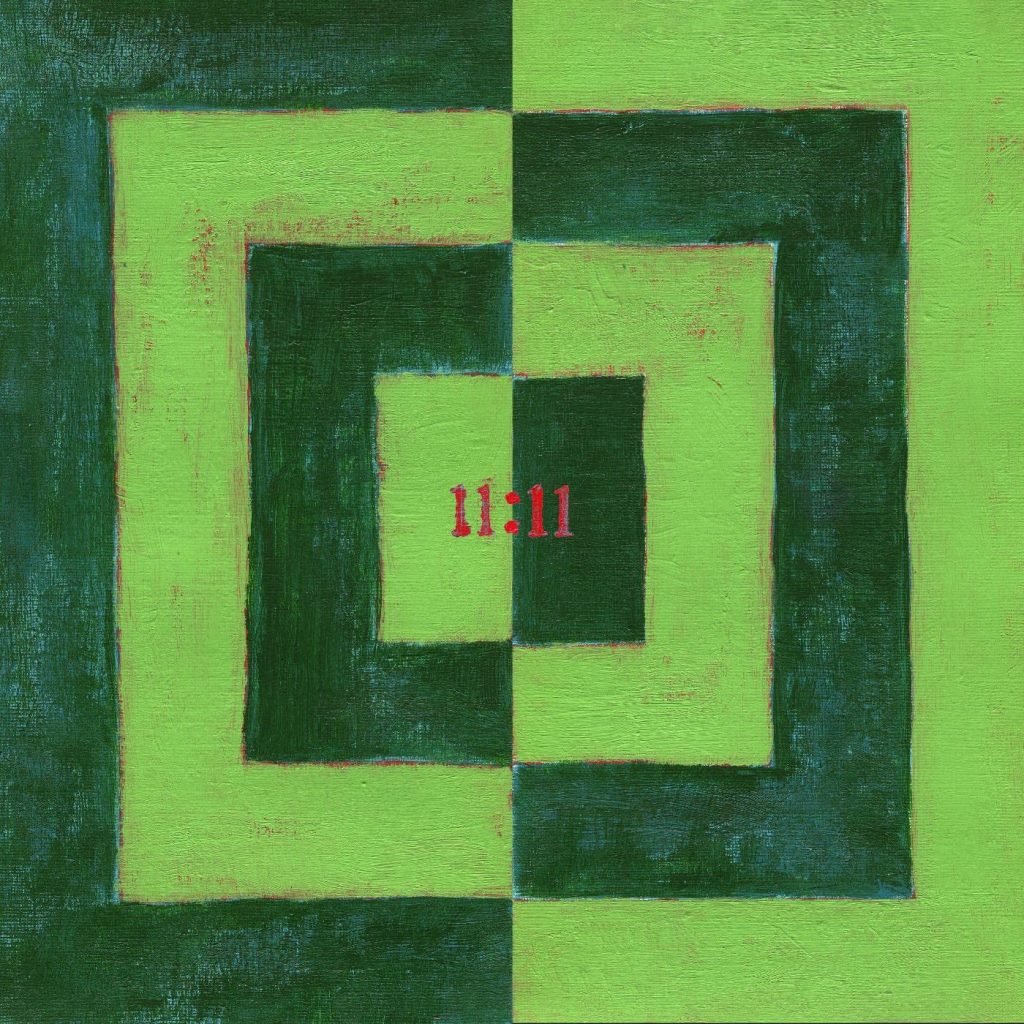 The album also gets contributions from bassist Megan Benavente, guitarist Josh F. Marre and Hall's father Doug providing piano and organ.
"11:11" starts off quietly with the opening track, "Habitat," picking up nearly mid-song. It continues to gain momentum as it trucks along at nearly seven minutes, the longest track on the album.
In the song, the members of the band sound loose at times while really hitting the power chords hard and the verses are punctuated by sharp drumming. Then, after some light jamming, there are sounds of nature that peek in before the track kind of meanders off.
Throughout the 11 tracks, which isn't a coincidence, Pinegrove's sound ranges from classic rock to folk with punk and emo influences mixed in.
The second track, "Alaska," combines the alternative and punk rock sounds while detecting a vivid scene of a sleeping pilot soaring above the trees. The track points to the title in its lyrics: "Like trees repeat, like numerals do" and "When we landed in Orlando, And the local time was 11:11."
The emo singer-songwriter sound on "Iodine" reminds me of the music I used to listen to at the Bloomfield cafe in Montclair, New Jersey, which is where Pinegrove is from.
Back then I was listening to Feeling Left Out, fronted by Joe Wilson and Bill Putrino which was known for its extended musical interludes, where Pinegrove seems to excel at spacey, yet meaningful outros.
"Iodine" continues to play with the idea of time in its lyrics:
"But nothing I try
Can abbreviate the time
Can alleviate my mind."
Hall takes listeners on a walk through nature on "Flora" as he seeks refuge. Part of the track sounds like a psychedelic trip while the other part sounds like a regular walk in the park:
"Then I'm out
I don't hear the sound
And I know I'm lost wherever I walk now."
The heartbreaking sadness of "Let" permeates through Doug Hall's organ playing. The subject of the track can't live with themselves knowing that they let someone down and now that person won't talk to them anymore.
"I wanna let these years away
I know it's timе we let thesе leaves turn red
But I can't let this season lead me out
Oh, now that I know that I let you down."
There is almost a flippant approach to the "You only have one life" mentality on "So What." The big guitar sounds, which give me a Weezer feel, match the lyrics as Hall sings "Your one and only life."
The album closes with the acoustic-led "11th Hour." It channels Pinegrove's classic rock forefathers The Band and Creedence Clearwater Revival in the vibe those bands created on their albums in the 60s.
The 38 minutes and 58 seconds on "11:11" pass by as Pinegrove flips through picturesque scenes like postcards carefully crafted and divided neatly across the 11 tracks.
See Pinegrove Friday, Feb. 18 and Tuesday, March 1 at Union Transfer in Philadelphia, Pennsylvania, Saturday, Feb, 19 and Sunday, Feb. 20 at Irving Plaza in New York City, Thursday, Feb. 24 at Lincoln Theatre in Washington, DC and Friday, Feb. 25 at The National in Richmond, Virginia.
Get "11:11" from Pinegrove, Bandcamp, Amazon, Apple Music, YouTube Music, Spotify, Tidal and Deezer.
Favorite Tracks:
Habitat
Alaska
Let
So What
Cyclone