I have always loved a good dark comedy. It could be a result of being a child of the 90s or maybe it's any shred of Irish heritage that I have in me.
Besides being rooted in a rich tradition in music, it seems that Irish folk have a magical ability to turn tragedy into comedy, which is one of their many enduring qualities. Let's face it, why talk about something when you can just make a joke, have a drink and move on.
It's something that Dublin singer-songwriter and guitarist Orla Gartland eludes to with the closing lyrics to her debut album "Woman On The Internet" Aug. 20 via New Friends Music.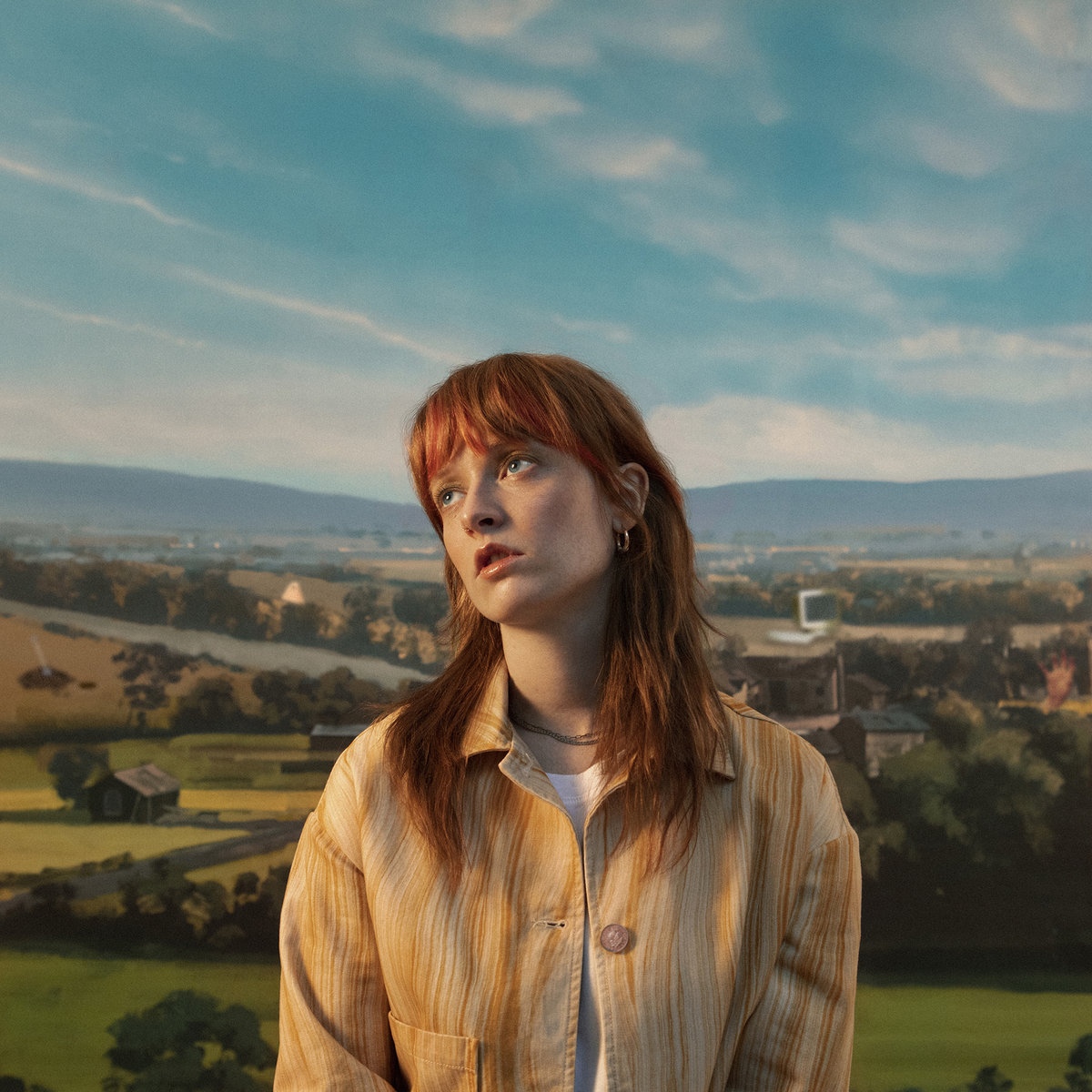 On the 11th song, "Bloodline / Difficult Things" she sings, "We never talk about difficult things." But, it doesn't take until the final track for Gartland to get to the point – she slices through subtle gestures with poignant and personal lyrics.
"The 'Woman On The Internet' isn't me – she's an elusive character, like a modern day Wizard of Oz who appears in a couple of these songs. I turn to her when I can't turn to anyone in my real life; I turn to her when I feel lost," Gartland said about the album in a statement. "These songs are filled with stories of growing up, about adulthood coming for you whether you are ready or not – many songs grapple with the concept of identity (something I think about a lot), about feeling lost and about learning to really own that lostness. (lostness? is that a word? whatever). Heck. I am proud of this album and I cannot wait for you to hear it."
On the opening track, "Things That I've Learned," we get a taste of Gartland's snarky humor and the way she writes songs by pairing common sense with pithy thought. One of my favorite lyrics on the track is "Never buy the jeans that you've never seen, you'll regret it."
The chorus has the type of humor that attracted me to "Woman On The Internet," where she sings "These are the bridges that I burned, these are the things that I've learned."
By the time we get to the second track, "You're Not Special, Babe," it's full-on flavorful fun with synthesized beats, bedroom pop sensibility and lyrics that aren't just catchy but also memorable.
We also get her penchant for big drum sounds as well as meta-poetic lyrics on "More Like You," when she sings, "These are the bridges that I burned, these are the things that I've learned."
Maybe it was the pandemic but I especially have been caught up with self-help lately. Whether it be backpacks or the benefits of cold showers, I've dove headfirst into an Internet rabbit-hole only to left wondering if I learned anything while I was stuck in the bottom of it.
The album title is borrowed from the same lyric that appears twice on the album. The first is in the chorus of "More Like You," "Oh, I heard it from a woman on the internet, she told me to eat well and try to love myself."
Those big drums return for "Over Your Head" as do the pithy statements, like " Ego is a scary thing, power is a game to win."
On "Over Your Head" as with "Zombie!" Gartland strays into alternative pop rock territory. On it, when she sings "I hate it," she sounds like the late Dolores O'Riordan, another Irish singer, songwriter and guitarist who had a popular song with the Cranberries by a similar name when I was growing up.
Gartland shows her folksy side on "Madison" and displays her intense mood  "Do You Mind?" and her power as a singer-songwriter on "Left Behind," but my favorite part is the punk rock edge she has on "Codependency."
On the track, she punctuates her edgy humor with some crunchy guitar licks. It begins with the opening lyrics, "I'm not happy if you're not happy, and I swear that you're always sad," and she leans into that absurdity for the outro.
The second reference to the album title is on "Pretending," where sings "Smokey brown eyeshadow, I learnt it from a woman on the internet."
However, Gartland isn't just learning and taking advice from people on the Internet, she's using it as a tool of endless comparison as she sings on the chorus "All of my heroes are way more sad than me, Am I the only one pretending."
On "Woman On The Internet," Gartland proves that being yourself truly is the secret to success. Throughout the 11 tracks she uses pop, rock, punk and folk to make the 39 minutes uniquely her own.
After hearing "Woman On The Internet," Orla Gartland will make listeners remember her name.
Sign up for Gartland's Pateron Secret Demo Club where subscribers will receive a monthly demo written and produced by the songwriter to stream and download.
Get "Woman On The Internet" from Orla Gartland, Bandcamp, Amazon, Apple Music, YouTube Music, Spotify, Tidal and Deezer.
Favorite Tracks:
You're Not Special, Babe
More Like You
Over Your Head
Zombie!
Codependency
Pretending