Throughout the pandemic, I have heard people talk about how humans are social creatures and the quarantine orders were affecting our collective sanity.
During the past year or so, I have definitely felt that longing for fellowship with humans as I've experienced my first concerts, conferences, Greyhound buses and New York City subways since the pandemic.
You can also hear that desire for connection from musicians who have been playing to screens, microphones and soundproof walls for more than a year. Now that concerts are coming back around, that connection can be made in person yet again.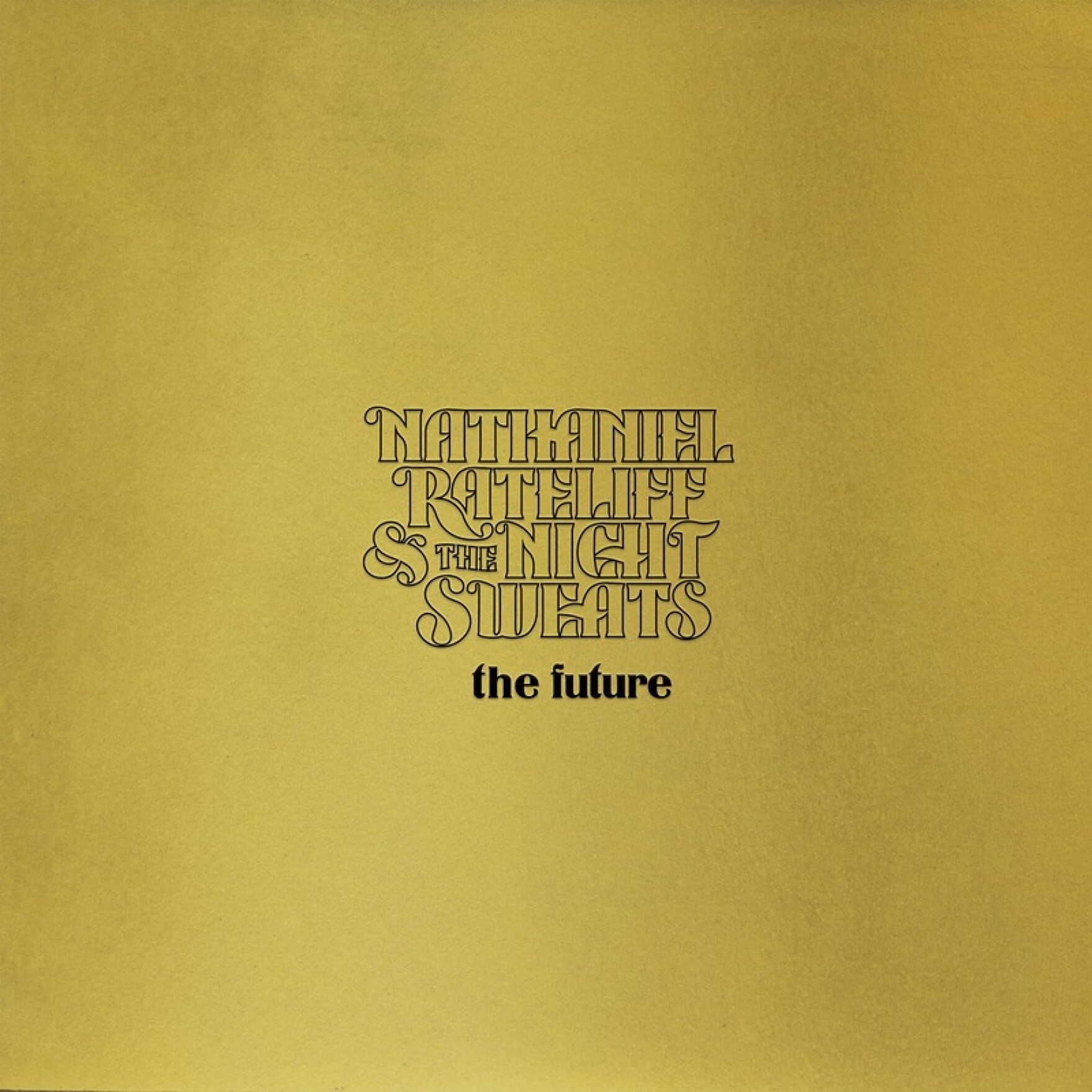 As I was walking around New York City a couple of weeks ago, I had to step off the sidewalk and finish a phone call and I found myself face-to-face with an old-school poster bill plastered to a piece of painted plywood with an advertisement for Nathaniel Rateliff and The Night Sweats.
I always loved the sound of a big band blasting a wave of sound into my brain via my ears. There is something about getting lost in a sea of instrumentation that to me, is better than any drug available, however, I haven't licked any unvaccinated toads.
I immediately pick up on vibes of Dylan and The Band at Big Pink on the title track which opens "The Future," the third album by Nathaniel Rateliff and The Night Sweats. It's an empowering sound that also embodies the anything-is-possible spirit as Rateliff delivers the opening line "Is the future open?"
The band gets funky and plays up the rhythms on "Survivor," with deep bass lines and tones that support intricate guitar and horns. It has retro feel, even the bass line sounds like it came off an early Creedence Clearwater Revival album. The fuzzy tones give the off tones of Nashville and New Orleans sounds the way the horns play at the end of the track.
I love the way that Rateliff flips the notion of surviving on its head as instead of being heroic as just finding a way. He sings, "I'm afraid that the weight of the world is catching up with you, I'm afraid to admit that it's catching up to me, too."
Rateliff, from Denver, Colorado by way of St. Louis, Missouri, breaks things down on the uplifting ballad "Face Down In The Moment." I love the way the story progresses through the bridge as he sings, "Keep waiting." Then, he gets nearly religious in his determination when he sings, "I think you're gonna have to come out and face all the fear you can't explain."
"I look at the album overall as a big question," Rateliff said in a release. "When I was writing the record we were in the middle of a pandemic and our future looked pretty bleak. I just continue to try to write from a place of hope. Then my own neurosis, and maybe being a libra gets in the way, and I can't make up my mind. There is this constant back and forth battle in me personally and I am sure that comes out in my writing."
The Night Sweats includes Rateliff who sings, plays guitar and writes the songs, bassist Joseph Pope III, keyboardist Mark Shusterman, drummer, Patrick Meese guitarist Luke Mossman, Daniel Hardaway on trumpet, and both Andreas Wild and Jeff Jazey playing saxophones.
I get swept away in those saxophones on "Something Ain't Right." It reminds me a little of the first time I heard Bruce Springsteen and the E Street Band as a kid and Clarence Clemons reached through the speakers of my parents Volkswagon Rabbit, bopped me on the head, and said, "Hey kid, this is music."
It's no secret to avid readers of The High Note that the Hammond B3 organ is among my favorite instruments in the world to listen to. Shusterman's keyboards are dynamic and channel an authentic retro sound on "Love Me Till I'm Gone." The sound leads the band in a fantastic combination rhythm and blues and soul that had my finger constantly creeping to raise the volume on my headphones.
The Nightsweats sound like they rally around one another throughout "The Future." The open acoustic jam "Baby I Got Your Number," reminds me of some 90s rock music when Dave Matthews Band and Hootie and the Blowfish were swapped for one another on my Discman.
The band pulls together around channeling a harmonious sound on "What If I." Its bright and talks about being patient doubting the course taken while battling the storm of daily life. I love the breakdown in the bridge:
"Maybe it's harder to see when you cannot believe
When only half of the cards are shown
Maybe as time goes on together, we'll learn how to grow."
It sounds like Nathaneil Rateliff and The Nightsweats can power through anything with "I'm On Your Side." It opens with thumping drums and soars with flourishing horns.
"I'm on your side
Through thick and thin and any line
We'll cross divides and we will stand in hope and light
But if you ain't alright, just remember
I'm on your side."
Now there's a chance to see if we just open up our eyes
And if you can't believe, come on, please just try."
The band has fun on "Oh, I." It's acoustic, pure face in the sun warmth with trumpet flourishes and a gentle chanting chorus. It's easy to get carried away in the easiness and chanting the bohemian chorus "Oh, I."
The lyrics again point to that constant motion in face of uncertainty.
"I can't just stand and wait
Heaven, I've been wrong
What more can one face
Just to stumble on?"
The album closes with another of my favorite tracks, "Love Don't," which channels that happy doo-wop sound from Jackie Wilson. The upbeat thumping drums and the horns provide a thick bed for Rateliff to throw all his energy into the vocals.
It's the longest track on the album at a little over five minutes and the ends on an uplifting note that makes me want to see the band live as soon as possible.
After listening to the 41 minutes and 45 seconds of retro roots rock, rhythm and blues, soul and I'm fully converted to the church of Nathaniel Rateliff and the Nightsweats. I'm ready for "The Future," and just like Jake Blues in The Blues Brothers, "I have the seen the light."
Get "The Future" from Nathaniel Rateliff and the Nightsweats, Bandcamp, Amazon, Apple Music, YouTube Music, Spotify, Tidal and Deezer.
Favorite Tracks:
The Future
Survivor
Love Me Till I'm Gone
What If I
I'm On Your Side
Love Don't