I thrive on collaboration. There are times when I long for the days of sitting in a buzzing newsroom with phones ringing and exciting energy. The next closet thing in the meta world is probably Clubhouse, where I've hung out with artists for the last couple of weeks while we work on our individual and collaborative projects.
When I was in high school, my introduction to punk rock, besides bodyboarding and surfing videos, was compilation albums like the Sub City Records samplers "Take Action" and "Plea For Peace."
As much as I love individual singer-songwriters, rappers and artists, I appreciate a good collaboration even that much more. Whether it be a good band that just happens to make it all work like Aerosmith, a hiphop group like Beastie Boys, A Tribe Called Quest or The Roots, or a perfect duo like Buddy Guy and Junior Wells; collaborative works have a special place in my heart.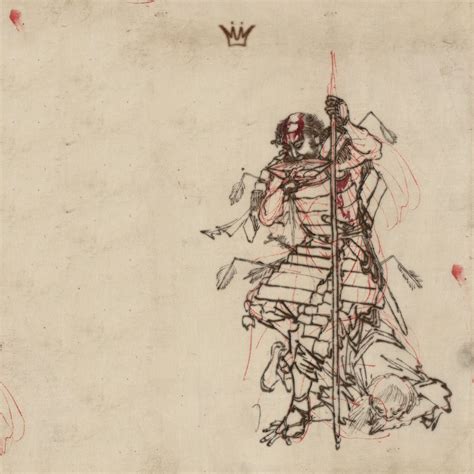 When I haven't been in Clubhouse, I've been listening to "Bushido," the latest collaboration from Mello Music Group released April 2, 2021.
The album includes the roster of Mello Music Group's all-time top lyrical assassins: Apollo Brown, Oddisee, Quelle Chris, L'Orange, Joell Ortiz, Skyzoo, Homeboy Sandman, Solemn Brigham, Namir Blade, The Lasso, Open Mike Eagle, Georgia Anne Muldrow, Elaquent, Kool Keith, Mr. Lif, Murs, The Alchemist, RJ Payne, B-Real and, Stalley, the newest member of the Mello Music Group family, all intersecting across 20 tracks.
The opening song "Iron Steel Samurai," features two of my favorite people in the game – Quelle Chris and producer The Alchemist. At this point, I'll listen to anything with The Alchemist's fingerprints on and this track is a great introduction to "Bushido" with its distorted guitar licks and slow pace.
"In feudal Japan, the Bushido Code defined the way of the samurai. It was a blueprint to conduct warfare with honor: a system built upon the qualities of rectitude and courage, honor and loyalty," the album notes state. "In the modern world, these historical tenets may seem antiquated, or sometimes even obsolete. But the power of tradition is resolute and unyielding. The art of the rugged drum and the razor-tongued rap are timeless."
Open Mike Eagle steps out and shines on "Gold Gloves" produced by The Lasso, whose work on this compilation is absolutely stellar and I tend to gravitate to all of his beats.
On "One of the Last" Marlowe sets himself apart from the pack with his cutting lyrics cut over hypnotizing production by L'Orange.
I love the confessional nature of "Yours Truly," with Homeboy Sandman just basically talking out his thoughts over a deep soundtrack produced by Kensaye Russell that sounds inspired from 90s hiphop like Geto Boys.
My favorite line is when he says, "Every time I come home something's missing, somehow I made it across a bridge that gave way."
One of my favorite tracks is the southern soul rap that Zackey Force Funk creates with producer The Lasso on "Gawn B Ok."
Oddisee produces his own "Never Lived" which is so smooth and pays homage to those early 2000s beats that were the soundtrack from every car driving down the street with its windows rolled down in the summer. His lyrics are so unbelievably deep while bouncing across the track at the same time.
On the psychedelic "None," Homeboy Sandman gets philosophical about the music industry and where it stands on certain songs on the track produced by Iman Omari.
On it, he raps, "It's all whatever don't get me wrong, I've nothing to say about anybody playing they favorite song. But there's a reason why I ain't gotta play along. How many can do I what I can do? None."
I love how Murs follows up each verse with a quote from pop culture on "Turnt Garveyite" produced by Georgia Anne Muldrow. My favorite quotes are from "The Wire" like "If you come for the king, you best not miss" – Omar.
The masters of the Mello Music Group game, Kool Keith, B-Real and Joell Ortiz, return for "Zero Fux" produced by Nottz. The lyrical attacks are precisely delivered rapidly.
For one hour and seven minutes, "Bushido" plays out like the rōnin who come together for "Seven Samurai," the classic Japanese epic samurai film. The Mello Music Group warriors are the top of their class and outclass all others throughout this engrossing album.
Get "Bushido" from Bandcamp, Amazon, Apple Music, YouTube Music, Spotify, Tidal and Deezer.
Favorite Tracks:
Iron Steel Samurai
Gold Gloves
One of the Last
Yours Truly
Gwan B Ok
Never Lived
None
Turnt Garveyite
Zero Fux