Summer may be coming to a close but there is nothing but sunshine emanating from the 11 tracks on the latest album from Madison Cunningham.
The California singer, folk rocker and multi-instrumentalist released her third album "Revealer" Friday, Sept. 9 via Verve Records.
The 23-year-old from Costa Mesa, California is coming off high praise for her previous releases – she received nominations for her 2020 album "Who Are You Now," and the extended version of her EP "Wednesday" for Grammy Awards in the categories of best Americana album and best folk album in 2020 and 2022 respectively.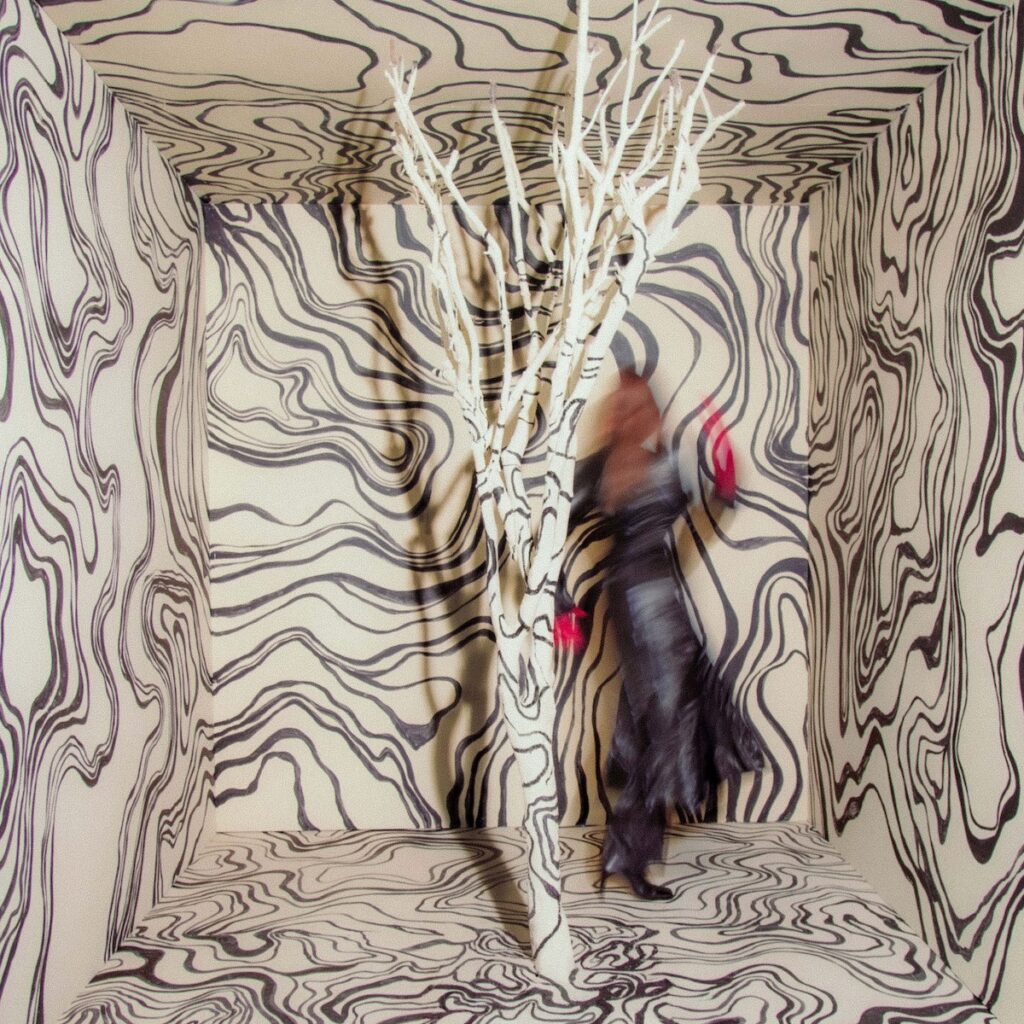 "There's a sense of conflict about revealing anything about yourself — not just what to reveal, but whether you should reveal anything at all," she said about the album via her website. "When you have to vouch for yourself and present a true picture of who you are, that can get confusing very quickly. This record is a product of me trying to find myself and my interests again. I felt like somewhere along the way I had lost the big picture of my own life."
By combining her laid-back style with fuzzy electric guitars and cutting lyrics, Cunningham's "Revealer" has quickly become one of my favorite albums of the year.
Cunningham details her struggles and travels throughout the 43 minutes and 6 seconds on "Revealer," with influences of folk, rock, blues and pop music.
As she sings on the opening track "All I've Ever Known,"
"I lost my heart to the great golden state
And the lanterns in little Tokyo
If the fumes don't kill you first, then the dreaming surely will."
She blends a bright melodic chorus with some smooth and warm guitar riffs that just seem to ooze out of the speakers with the consistency of Southern molasses.
I love the way that Cunningham combines rock and folk styles, especially her guitar playing on "Anywhere." I can hear the influences of singer-songwriters from the 70s through today, including some Liz Phair and Melissa Etheridge vibes when she hits the breakdown.
She turns to some psychedelic sunshine sounds for "Sunshine Over The Counter" which is definitely a drug I will be buying if Cunningham is selling.
It's hard not to hear Sheryl Crow throughout the album and "Sunshine Over The Counter" stands out as the kind of convertible-driving, free-flowing fun from the 90s singer.
The song opens with some incredible strings that carry through to the following track, "Life According To Raechel," a haunting ballad written after her grandmother's death, has the refrain, "Once your girl, I am always your girl."
The album swells with sunny sounds as if they are there to counteract any negative vibes Cunningham encounters. She sounds self-assuring chorus on "In From Japan": "No one's holding you back now."
Cunningham becomes more experimental in her arrangements toward the second third of the album. Specifically, the 90s drum machine powered "Collider Particles," which gives off Fiona Apple vibes and the folk punk-inspired "Your Hate Could Power A Train."
The completive "Our Rebellion," shows her strength through her songwriting: "But if love is our rebellion, put me on the front lines." On it, she channels the protest folk singers of the 60s and 70s – notable Joni Michell.
I love the bridge where she sings:
"You walk a fine rope, I draw a clean line
You're sealed as an envelope and I give you a piece of my mind
You speak in numbers and I sing in metaphor
Long is the window and hidden is the door."
The album closes with "Sara and The Silent Crowd," which has some Elliott Smith vibes. She opens the track with:
"What happened, Sara? You lost
Yourself in the cost
That you paid to be someone, to no one
Well, how is it now?"
She then uses her guitar to emote her feelings through the bridge.
Cunningham seems to use the mirror metaphor in the song to be shining a light on herself, as she sings:
"You remind me of myself in so many ways, in so many ways, too nervous to move but too stubborn to stay."
Throughout the 11 tracks on "Revealer," Madison Cunningham shows her versatility as a songwriter and uncovers some of the many layers to her soulful style.
See Madison Cunningham Friday, Sept. 16 at the Annapolis Songwriters Festival in Annapolis, Maryland, Sept. 17 at the Thunderbird Music Hall in Pittsburgh, Pennsylvania; and with Bendigo Fletcher, Oct. 21 at Webster Hall in New York City, New York and Oct. 22 at the Capital Turnaround in Washington, DC.
Get "Revealer" from Madison Cunningham, Bandcamp, Apple Music, YouTube Music, Amazon, Spotify, Tidal, Deezer and Pandora.
Favorite Tracks:
All I've Ever Known
Hospital
Anywhere
Sunshine Over The Counter
In From Japan
Sara And The Silent Crowd