Everywhere I turn, I see and hear my childhood back in vogue. From cassette tapes, flannel shirts and baggy clothes to "Full House" and wired headphones, the 90s seem to be everywhere.
Now, it's not like I'm having flashbacks left and right, but somehow, the synths that begin "Circles" the latest album from Swedish singer-songwriter Léon bring me right back to those hopeful and uncertain years.
Released March 4 via LL Entertainment and BMG, it's the third release from the 28-year-old pop singer-songwriter who grew up as Lotta Lindgren in Stockholm. The album is produced by Martin Stilling who also shares some of the songwriting and instrumentation credits as well as by Richard Andersson, Patrik Berger, Billy Cervin, Johannes Hendriksson and Moa Michaeli and includes additional instrumentation by Madelene Eliasson and Klara Söderberg.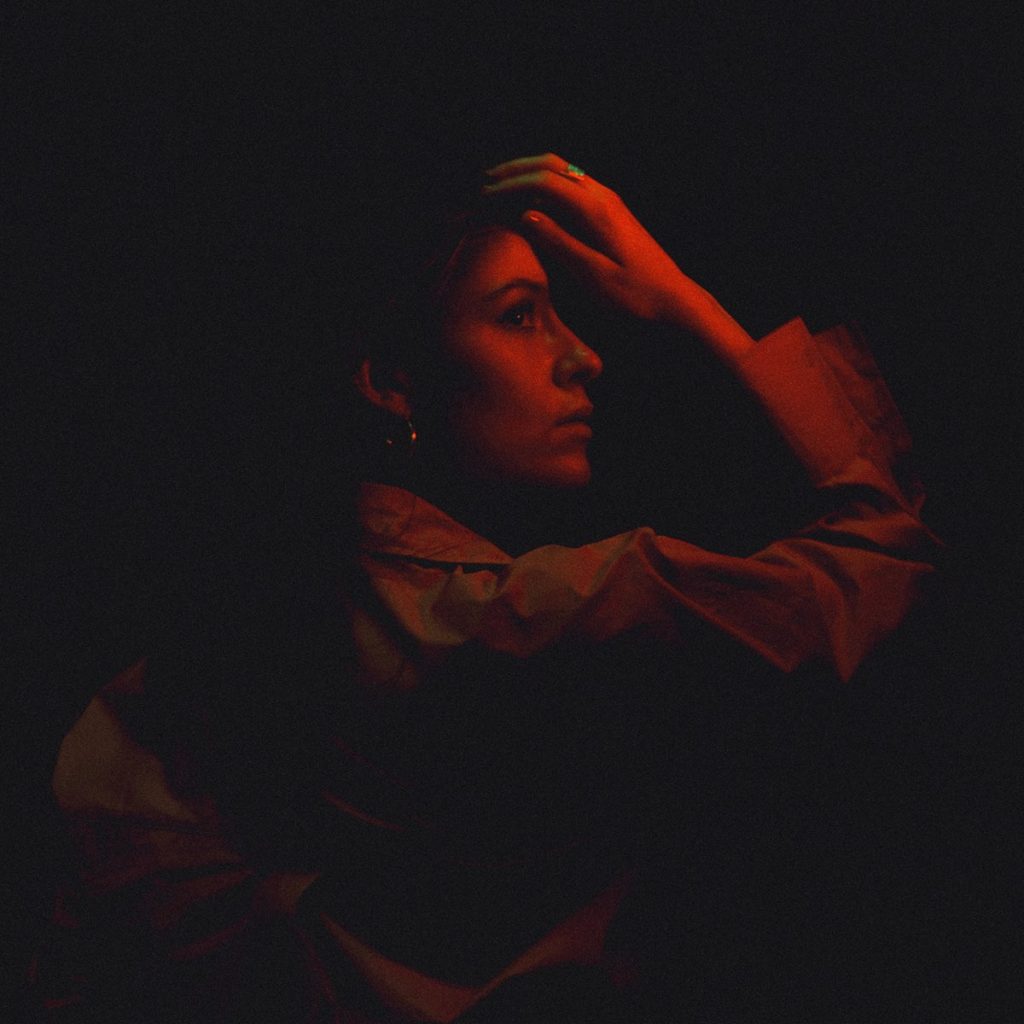 On the track, "Dancer" she describes the feeling that takes over her when she thinks about her love. It reminds me of those wonderful grade school summer romances to the roller skating rink.
"And the sun sets
And it's all quiet
And I know it's too late not to turn around
So come meet me
At the corner
All the things we don't say
Go on say it now"
On the following track, "Wishful Thinking," Léon trades in the moody modulated tones for an authentic acoustic singer-songwriter. It reminds me of the days when Hootie and the Blowfish was the soundtrack for dances. The song is about as comforting as a deep-fried s'more from Six Flags Great Adventure.
Her dreamy vocals match the lyrics magically while staying rooted in her relationship, which she describes actually as "Like a scene from a movie." With the muted music, she sings confidently about her love "So here's to the end and new beginnings, running straight to the edge, no second-guеssin."'
The album really picks up its tempo for the restless third track "Soaked." It has that kind of drama like when Ben Affleck kisses Joey Lauren Adams in the climactic scene created by Kevin Smith in "Chasing Amy."
Léon brings a John Lennon quality to her songwriting and singing on "Fade Into A Dream." The layers of strings swoon and then lift and rise with her voice as the chorus continues to build.
She gives "All My Heroes" by Varpu an incredibly sheen dream pop cover. The song itself is nostalgic for the 90s invoking images of an arcade on Saturday night – a thought that itself invokes images of Ocean City and Brigantine.
The 11 songs are expressions of Léon's passions for music, the genre of 90s pop and nostalgia. On "Look Like That" I can't help but smirk at the cheese that she's emoting through the chorus:
"And it takes me back
To when you were mine in the dark
And when you look like that
Baby, it's a hit to the heart."
On one of the many highlights across the 40 minutes and 35 seconds of "Circles," Léon follows directly in the path of the pop-folk singer-songwriters from the 60s and 70s that paved the way for many more powerful women in the 90s as she skips across the bright fingerpicking.
The album finishes with a place close to my heart, "The Beach." On it, she is surrounded with an electronic symphony and an affirmation I think we can also appreciate today, "Now, I know in time I'll be fine, And everything will be alright."
On her latest album "Circles," Léon proves that returning where she started and staying close to home can often provide the strongest foundation for success.
Get "Circles" from Amazon, Apple Music, YouTube Music, Spotify, Tidal, Deezer and Pandora.
Favorite Tracks:
Dancer
Wishful Thinking
Soaked
Fade Into A Dream
Look Like That
Moonlight