I love everything about albums from the artwork to the track listing so it is rare that an EP makes such an impression on me that I want to review it for The High Note. But, there are plenty of good EPs out there in the world and the most memorable for me is probably Dashboard Confessional's "So Impossible."
Back when I was growing up in the punk scene, EPs were common. I have a handful of Bouncing Souls and Operation Ivy 45s that I likely got from Shore Things, a T-shirt shop and record store on the Boardwalk in Ocean City, New Jersey.
Maybe because EPs were before my time, I never really liked them. I was always more attracted to LPs, the long-playing records cut on 12-inch vinyl and played at 33 1⁄3 revolutions per minute.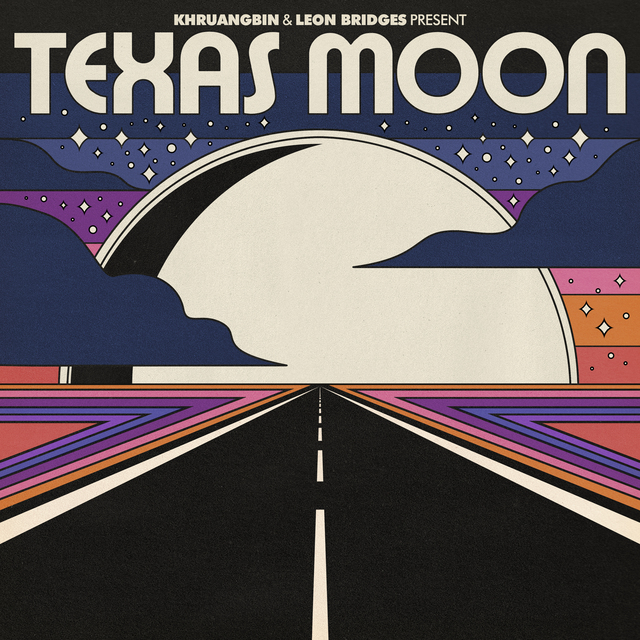 The extended play 7-inch, 40 rpm records were created by RCA Victor in 1952 as a way to compete against Columbia's LP, which itself was unveiled in 1948 in two formats, a 10-inch and 12-inch. Both of these were an improvement on the 78 rpm shellack records which replaced phonograph discs.
However, way back in 2020, two Texas giants, singer-songwriter Leon Bridges, from Fort Worth, and the psychedelic mostly-instrumental trio Khruangbin from Houston, teamed up for "Texas Sun." Ever since the album has been a go-to play whenever I am in the mood.
"Texas Moon" is the collaborative follow-up released Feb. 18, 2022 on Dead Oceans. Combining Bridges' dynamic range as a singer with the moody and methodical musical storytelling of Khruangbin, the album is brooding, haunting and has a nighttime vibe that runs through the 23 minutes spanning five tracks.
"As far as an essentially instrumental band, these guys are kind of the top for me," said Bridges in a release. "I'm honored to have been the first singer that they've incorporated in their music."
"It's like a short story," bassist Laura Lee said. "And it leaves room to continue having these stories together. It's not Khruangbin, it's not Leon, it's this world we created together."
The album opens with the funky "Doris," that sets up Bridges to deliver his velvety vocals. It's got some serious psychedelic vibes but also has the character of a stand-up Texas tribute to a woman who served her family. "I'll be right here holding your hand, you taught me how to be a real man," Bridges sings with uncompromising grace.
The vehicle picks up speed for the following track as if "Texas Moon" is the soundtrack for an otherworld mission. On "B-Side," the guitars of Mark Speer pull in the worldly influences and toss them into this sonic stew with the delicious drumming of Donald Johnson.
Bridges leans into the sultry, soulful rhythm and blues sounds on "Chocolate Hills." His voice matches perfectly with the bass playing of Lee as the two almost sound like they are playing off each other.
The longest track on the album at 5 minutes and 53 seconds, "Father Father," is also the most spacey. More of those worldly influences come through Speer as he lays down a melodic riff that sounds nearly religious when Bridges sings: "Father, Father, these truths cuttin' through like blades, just a man with unclean hands, from you, I hide my faith."
The album ends as it sails off into the Texas dawn with "Mariella." It has some Tom Petty vibes while also picking up on some of the Mexican influences that Khruangbin incorporated on its most recent album "Mordechai." It ends with the perfect spacey surf-rock jam that captures the essence of this magical collaboration.
The second chapter into the diverse universe created by Khruangbin and Leon Bridges goes deeper into their exploration of their authentically Texas sound.
See Khruangbin March 9 and 10 at Radio City Music Hall in New York City, New York; March 11 at The Anthem in Washington, DC and March 12 at Stage AE in Pittsburgh, Pennsylvania.
See Leon Bridges with Little Dragon Aug. 10 at The Anthem and Washington, DC and Aug. 13 at Skyline Stage at The Mann in Philadelphia.
Get "Texas Moon" from Bandcamp, Amazon, Apple Music, YouTube Music, Spotify, Tidal, Deezer and Pandora.