Can you imaging waiting more than a decade to release your debut album and then a global pandemic basically shuts down all the promotion you had planned?
That's exactly what happened to Jay Electronica. The New Orleans native first hit the internet in 2007 when he released his first mixtape as a single track "Act I: Eternal Sunshine (The Pledge)" on MySpace. It amassed a cult following with everyone asking "Where's Your Album" like he was Apathy.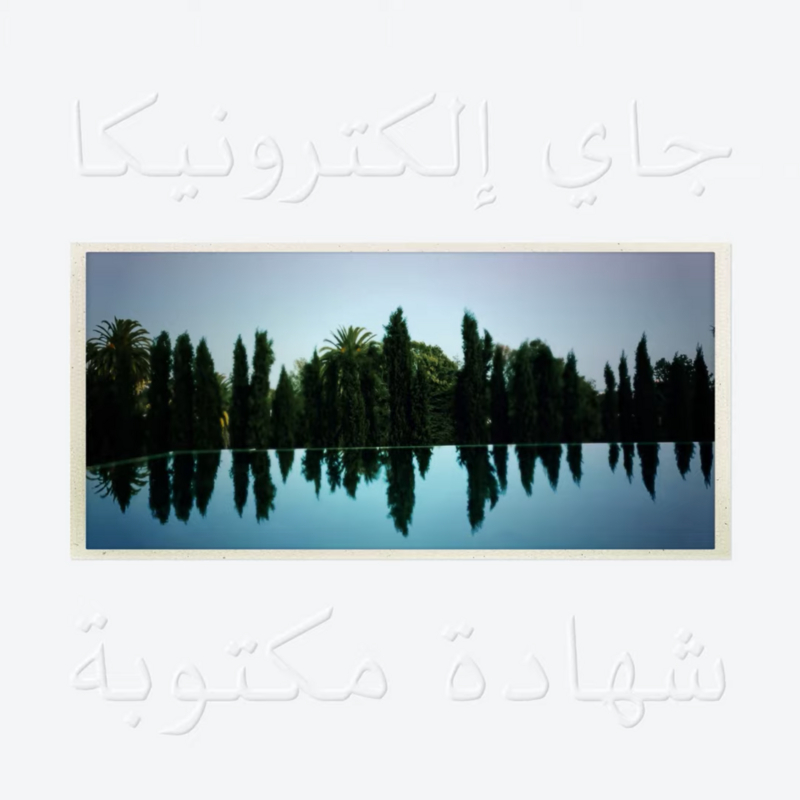 Since then he has released three singles: "Exhibit A (Transformations)" and "Exhibit C" in 2009 and "Shiny Suit Theory" in 2010, which appears on this album.
I first heard him on the 2013 Mac Miller track "Suplexes Inside of Complexes and Duplexes" from "Watching Movies with the Sound Off" and I first really got interested in the rapper as a featured artist on the Chance The Rapper track "How Great," from 2016's "Coloring Book."
Then, just as the world was shutting down, Jay Electronica released his debut album, "A Written Testimony" on Roc Nation. The mythical theme of Jay Electronica begins right with the album cover, which is a photo of Beyoncé's pool shot by her and the and its title written in Arabic.
There are two figures that cast large shadows on this album. The Nation of Islam plays heavy on the album, with Louis Farrakhan taking the intro as well as the first words on the first proper song.
The leader of Roc Nation has a heavy presence on the album as most songs, including the second voice you hear on the album, have uncredited vocals by Jay-Z, who appears on eight of the 10 tracks.
When Jay-Z does speak, he does so with some of his best verses in years. He comes out sounding fresh on "Ghost Of Soulja Slim." The track is dedicated to the Cash Money rapper who was killed in 2003 in the Magnolia Projects where Jay Electronica grew up.
"My ancestors took old food, made soul food
Jim Crow's a troll too, he stole the soul music
That's the blood that goes through me, so you assumin'
I could never sell my soul, they sold they soul to me."
-Jay-Z, "Ghost Of Soulja Slim"
The two play off each other incredibly well. Jay Electronica is not only happy to have one of the best rappers ever to join his debut album, which he says later on the album, he knows when to give the man space to do what he does best.
"From a hard place and a rock to the Roc Nation of Islam
I emerged on the wave that Tidal made to drop bombs
I came to bang with the scholars
And I bet you a Rothschild I get a bang for my dollar."
-Jay Electronica, "Ghost Of Soulja Slim"
In addition to the deep references and fancy wordplay, Jay Electronica stays close to his roots of creating a psychedelic thinking album.
In addition to Jay-Z, the album features Travis Scott on "The Blinding" and The-Dream on two tracks; "Ezekiel's Wheel" and "Shiny Suit Theory," which was first released on SoundCloud in 2010.
My favorite track on the album is The Alchemist produced "The Neverending Story." Jay Electronic raps about growing up over a dreamy, psychedelic beat. My favorite line on the track is when he says, "His favorite song from Prince was not 'Raspberry Beret'/It was 'Sometimes It Snows In April'," like he's dropping a deep cut in a deep cut.
"Universal Soldier" opens with the samples of a news broadcast reporting on the crew that dropped a nuclear bomb on Hiroshima, Japan. Jay Electronica opens his verse by rapping in Arabic. He later goes into his trials and writing and rapping saved him.
On it, he says, "My poetry's livin' like the God that I fall back on/ And all praises due to Allah for such an illustrious platform." The song also features James Blake and samples from Vashti Bunyan.
The most bass-heavy track is "Flux Capacitor," which features a sample from Rihanna. Playing on the line from the old song "Get The Gat," Jay-Z lets loose.
"Why would I sell out? I'm already rich, don't make no sense
Got more money than Goodell, a whole NFL bench
Did it one-handed like Odell handcuffed to a jail
I would've stayed on the sidelines if they could've tackled the shit themselves."
-Jay-Z – "Flux Capacitor"
It's not like Jay Electronica just sits back on the song. He has one of the best lines, which takes an old Notorious B.I.G. and flips it delicious: "Remember Rappin Duke? Duh-ha, duh-ha/
You never thought we'd make it to Lā 'ilāha 'illā Allah."
On the only truly solo Jay Electronica song, "Fruits of the Spirit," he barely takes a breath as he raps stream of consciousness over a No I.D. beat. It's less than two minutes long but on it, he drops some thoughtful verses and delivers one in Spanish, marking the third language on the album.
The most fantastical song is "Ezekiel's Wheel," which has the strangest beat on the album. Jay Electronica dives into Michael Jackson and also uses Star Wars lore to create metaphors that break down the fourth wall thanking Jay-Z for appearing on his debut and reminds us not to cross him.
The final track, "A.P.I.D.T.A.," was recorded by Jay Electronica and Jay-Z the night that Kobe Bryant and his daughter died in a helicopter crash – Jan. 26, 2020. Its initials stand for all praise is due to Allah and on it, you can hear the pain in their voices as they sing over instrumentals created by the Texas-based Khruangbin.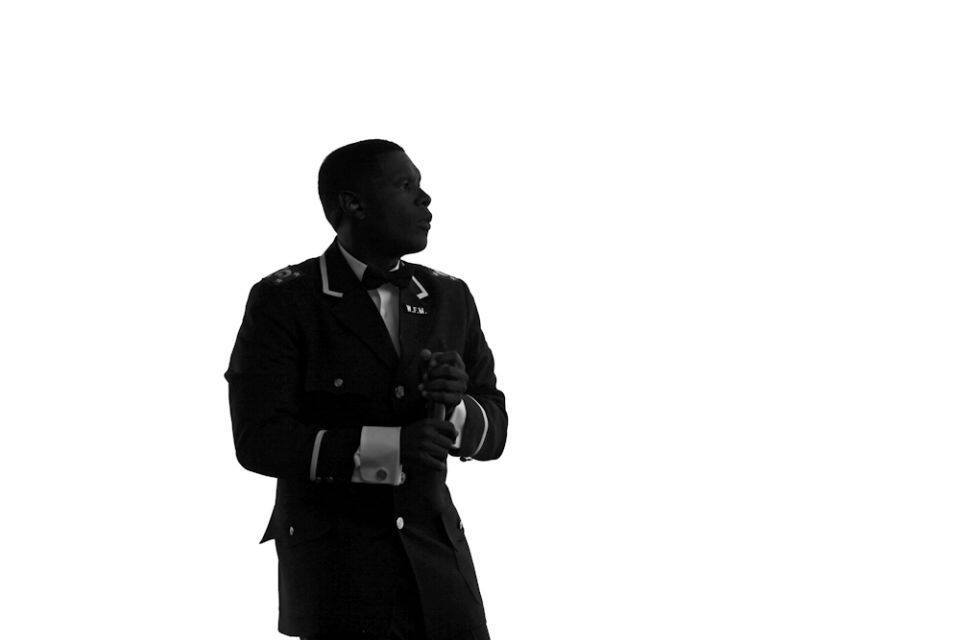 Jay-Z sounds heartbroken as he says "I got— I got numbers on my phone that'll never ring again/ 'Cause Allah done called them home, so until we sing again." Jay Electronica uses the occasion to mourn his mother; "The day my mama died, I scrolled her texts all day long/ The physical returns but the connection still stay strong."
At only 39:34, Jay Electronica packs a lot of soul, thought and energy in a debut album that he has saved for more than a decade. It's a dense record that contains so many references that it's easy to lost in one theme and follow it throughout all the songs.
With "A Written Testimony," Jay Electronica gives fans everything they were asking for leaves enough to be analyzed for years before people start wondering when there will be more from the concise artist.
Get "A Written Testimony" from Jay Electronica, Amazon, Apple Music, Spotify, Tidal and Deezer.
Favorite Tracks:
Ghost Of Soulja Slim
The Neverending Story
Flux Capacitor
Fruits of the Spirit