Janis Ian has always been folk royalty. I saw her perform at my first Philadelphia Folk Festival in 2008 when she shared the bill with Judy Collins, Janis Ian, Tom Paxton and Al Stewart. Since seeing her on stage, and the way people reacted to her, I have held the musician in an entirely different category.
Ian, a Monmouth County, New Jersey native who was raised in Farmingdale, got her start in the music business at an early age thanks to a song she recorded at 14-years-old – "Society's Child (Baby I've Been Thinking)."
She became a national sensation in the late 1960s thanks to the lyrics depicting an interracial relationship, which was considered taboo by mainstream American culture at the time.
She collided with the zeitgeist of the 1970s with the track "At Seventeen," the powerful ballad that became an anthem for teenage outcasts and earned the songwriter the Grammy Award for Best Female Pop Vocal Performance.
She lost out at the 1975 Grammy Awards for Record of the Year, which went to "Love Will Keep Us Together" by Captain and Tennille, and Song of the year to "Send In the Clowns" performed by Judy Collins and written by the late Stephen Sondheim.
In the decades since, Ian has continued to influence the world through her music and words as both a singer-songwriter and an author and activist, not to mention another stop at the Philadelphia Folk Festival in 2014.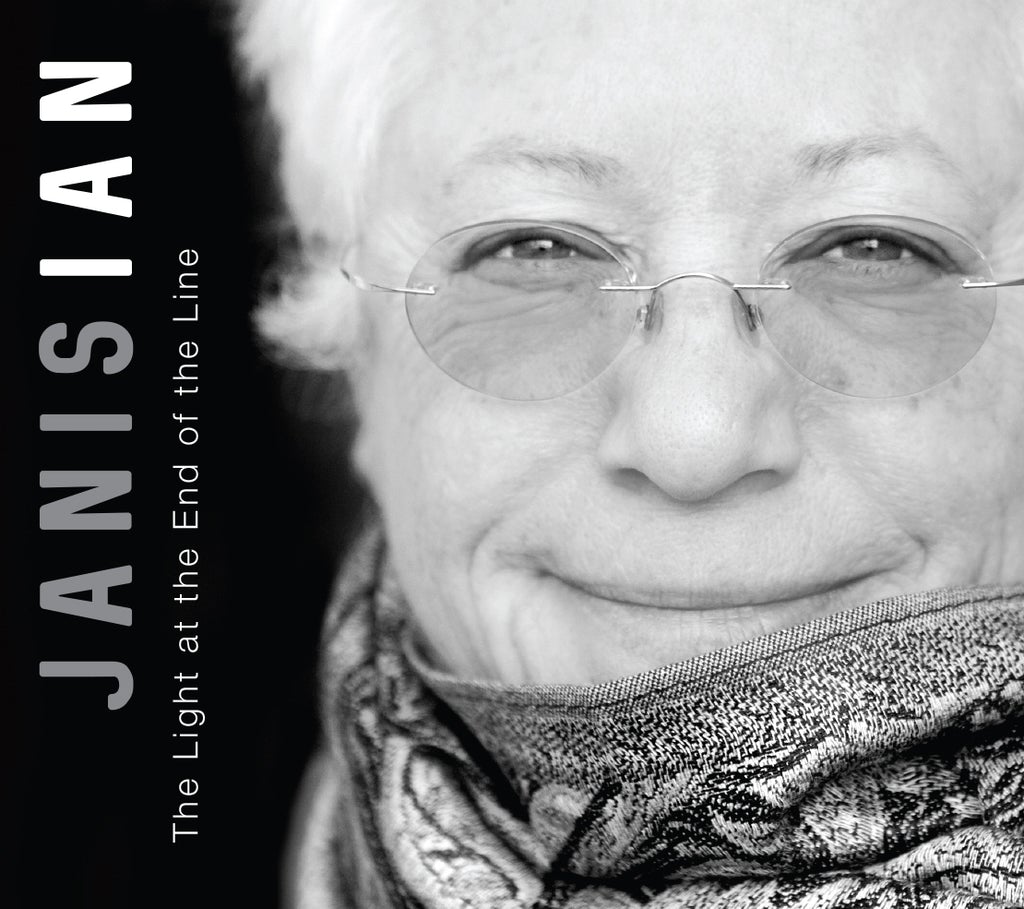 Today, Ian is 70-years-strong and is closing this chapter of her career with "The Light At The End Of The Line," her final solo album released Jan. 21 on her own label – Rude Girl Records.
There are some guest appearances across the 12 tracks including longtime friends and collaborators Diane Schuur, Vince Gill, John Cowan, Andrea Zonn, Randy Leago, Jim Agee, and Viktor Krauss.
"My artist friends really turned out for me on this one, from musicians and co-producers to photographers and videographers," Ian said on her website. "I'm very proud that every single person I asked to join responded with an immediate 'Yes.' I've never said this before, and I never will say it again, but this is the best album I've ever made. Let it rest there."
It's her first release since 2006's "Folk Is The New Black" and it's an album she has been working on in the background ever since.
She opens the record with a testament to her steadfastness in the music in both the title as well the first lines of "I'm Still Standing." She sings:
"See these lines on my face?
They're a map of where I've been
And the deeper they are traced,
the deeper life has settled in
How do we survive living out our lives?"
On "Resist," Ian shows that she can still get her hands dirty with some gritty blues as she proclaims that "I will not disappear" with a screaming saxophone and spiritual organ to round out the track. The song is one of the strongest feminist anthems that she has ever recorded.
"Stranger" returns her back to feeling like an unknown creative trying to get out of a small town. Despite the support Ian gets on the album, she is as strong as ever in her delivery of the delicate lyrics:
"In my old town, there's a lot of fear
One wrong word and you disappear
No one dares shed a single tear
It gets smaller every year."
On "Dancing With The Dark (This Long Night)" Ian sounds the best she ever has as a singer-songwriter as she confesses her sins to the stars.
I love the lore that she creates with her songs and singing and "Dark Side Of The Sun" would fit in perfectly as the soundtrack to a fantasy movie, or what I'm currently reading the "His Dark Materials" trilogy by Philip Pullman.
The album ends with the hopeful and upbeat "Better Times Will Come" that features a nice little bluegrass, jazz and electric guitar jams to celebrate her music in those genres. She reminds us that "When this world learns to live as one, better times will come."
"I love this album," Ian said. "There is an element of, 'This is the absolute best I can do over the span of 58 years as a writer. This is what I've learned.' And I realized that this album has an arc, and I've never really done anything like that before."
See Janis Ian on what may be her final tour Thursday, May 5, 2022 at the Scottish Rite Auditorium in Collingswood, New Jersey, Friday, May 6 at the Ocean City Music Pier in Ocean City, New Jersey, Saturday, May 7 at Adler Hall, New York Society For Ethical Culture in New York City, Friday, Nov. 11 at the Bearsville Theater in Woodstock, New York and Wednesday, Nov. 16 at The State Theatre in State College, Pennsylvania.
Get "The Light At The End Of The Line" from Jains Ian, Amazon, Apple Music, YouTube Music, Spotify, Tidal and Deezer.
Favorite Tracks:
I'm Still Standing
Resist
Stranger
Dancing With The Dark
Dark Side Of The Sun
Better Times Will Come