It's hard not to get caught up in the emotional outpouring by Indigo De Souza on her latest album, "All of This Will End," released Friday, April 29, via Saddle Creek Records.
The third album by the 25-year-old Asheville, North Carolina-based singer-songwriter dives right into anxiety over the climate and her own place in the warming world across 11 tracks.
"Up until recently, my life felt chaotic," she said in a release. "Now, so much of the chaos is behind me. I have an incredible community, I love where I live, and I'm surrounded by truly incredible people who are dedicated to deep connection and joy. My music feels like it's coming from a centered place of reflection."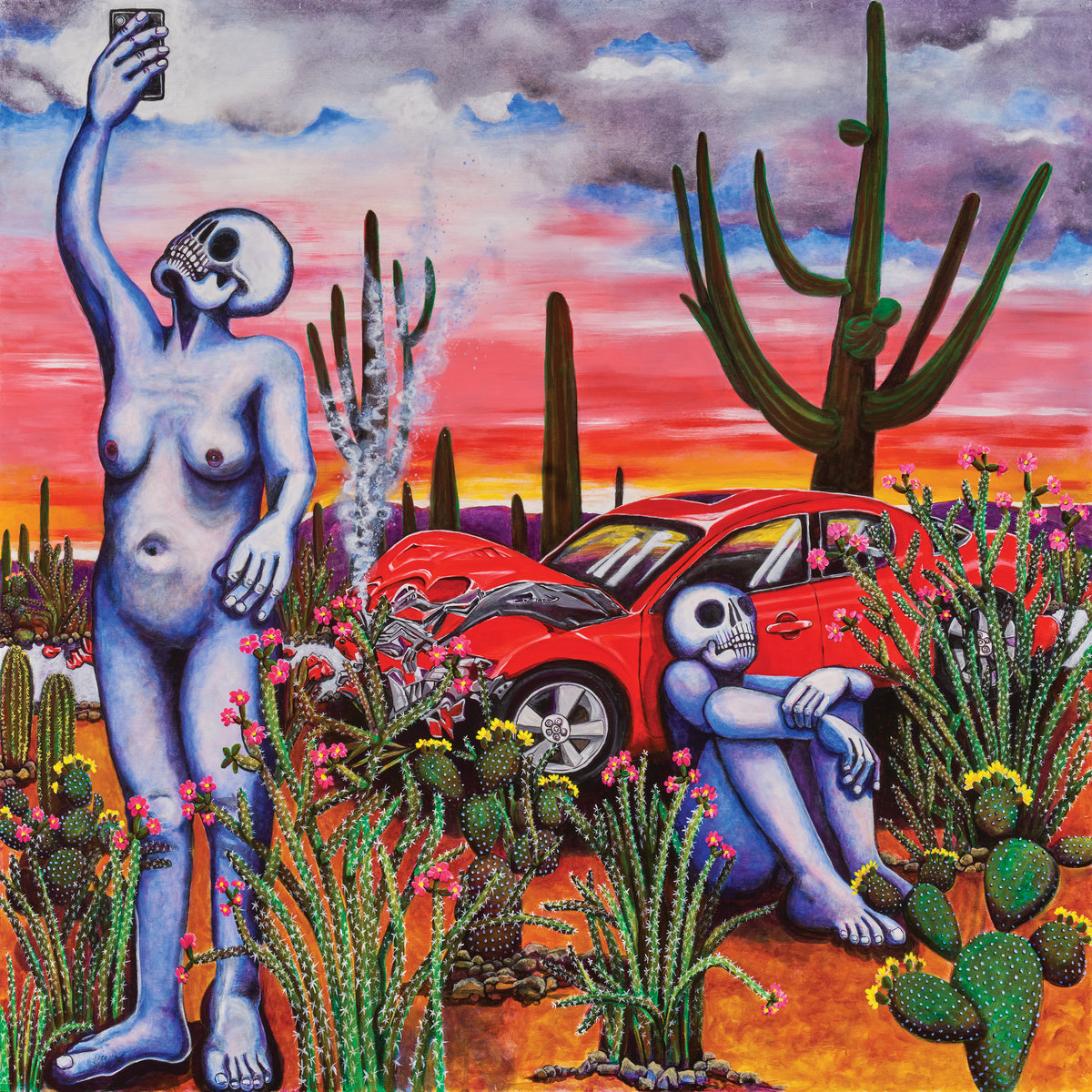 De Souza and her band, consisting of guitarist Dexter Webb, bassist Zack Kardon, drummer Avery Sullivan, and producer and engineer Alex Farrar, recorded "All of This Will End" at Drop of Sun Studios in Asheville, North Carolina. The album cover was painted by her mother.
The album opens with the bending "Time Back," which shifts the song's meter multiple times in just a few minutes. Her honesty comes out immediately with the line, "I feel like I'm leaving myself behind." She goes on with a terrific metaphor:
"Don't bleed me dry
We are capsized
And I feel you dying
But I'm safe inside"
On "You Can Be Mean," De Souza directly calls out a former lover for putting her through emotional pain while turning to herself in the mirror, saying it's what she's used to and asking, "When will it ever get any better?"
On "Losing," she sweetly adapts to the changes going on around her as her friends leave and she tries to reach out:
"Am I losing to the dark?
Is it overtaking me?
I was overcoming last month
But June is killing me"
She loses that sweetness on the crunchy, distorted verse "Wasting Your Time," which eases up for the chorus before diving back into a thrash metal rhythm.
The upbeat rhythm on "Parking Lot" propels the track like an errant shopping cart flying with the wind. I love how she ends the track with the line, "And I'm not sure what would help or if there's anything, maybe I'll just always be a little bit sad."
You can hear the dread coming from De Souza on the title track as she tries to find the courage to face the outside world:
"There's only moving through and trying your best
Sometimes it's not enough
Who gives a fuck
All of this will end"
A theme of existentialism runs throughout the tracks and sometimes from surprising places, like on "Smog," where De Souza says she doesn't think she will make it over the top of a poppy dance beat.
"Mowing the lawn, just looking out through the smog
I'm already gone, you can't make this shit up."
The ecological nature of the songs bubbles to the surface on "The Water" as she professes her love for the liquid through upbeat sunshine pop vibes.
There are all sorts of excellent production notes, like how De Souza's voice gets louder in the mix on "Not My Body" when she sings "I just wanna be like you, so sure of what to do, so high," and when she sings "And the love I feel is so very real it'll drag you down," it sounds like an ocean in the background.
On the album closer, "Younger and Dumber" she draws out her story over a pedal steel guitar:
"Which way will I run when I want something new?
I don't feel at home in this house anymore
Which way will I run when I'm over you?
I don't feel at home in this town."
Throughout the 32 minutes and 40 seconds of "All of This Will End," Indigo De Souza takes listeners on a journey through the lows and into the new baseline as she continues to find her footing and flourish as an artist.
See Indigo De Souza Tuesday, May 23 at Union Transfer in Philadelphia, Wednesday, May 24 at Webster Hall in New York City, Monday, May 29 at the 9:30 Club in Washington, D.C. and with Rainbow Kitten Surprise Tuesday, Oct. 10 at The Met Philly.
Get "All of This Will End" from Indigo De Souza, Saddle Creek, Bandcamp, Amazon, Apple Music, Spotify, Tidal, Deezer, Pandora and qobuz.
Favorite Tracks:
Time Back
You Can Be Mean
Losing
Parking Lot
All Of This Will End
The Water
Not My Body
Younger and Dumber