Iggy Pop is more punk than you.
At 75 years old James Newell Osterberg Jr. still dismisses the moniker "Godfather of Punk" although the title is a glimpse at the top of the glacier of his greatness.
Through all of his actions, Iggy Pop has endured as endured a genre that steals the youth of its contingent faster than National Football League players.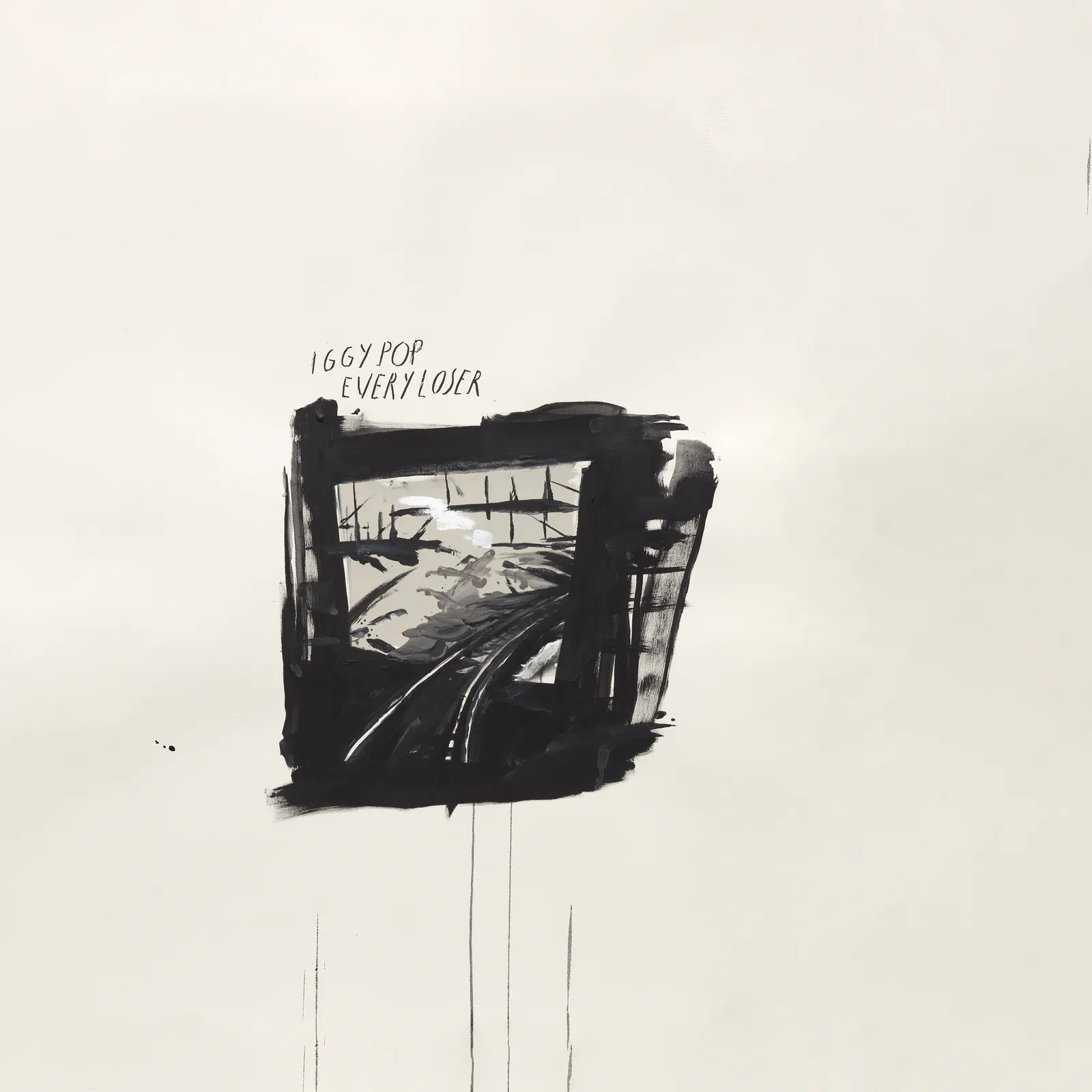 After founding The Stooges in the late 1960s and palling around with David Bowie in the 70s, Pop was performing shirtless, diving into crowds and cutting himself on stage long before it was popularized by the World Wrestling Federation.
For me, Pop has always been a stoic ambassador for the genre – often seen bespectacled and straw-haired behind a microphone for a sit-down interview looking far more like a scholar than a Stooge with no signs of slowing down.
Pop celebrates the new year with a new release – "Every Loser" featuring a supergroup backing him including Guns N' Roses bassist Duff McKagan and Red Hot Chili Peppers members, drummer Chad Smith and guitarist Josh Klinghoffer.
Released Jan. 6, 2023 via Atlantic Records, this album captures Pop in the most culturally relevant light in years – similar to when Johnny Cash recorded his "American" series with Rick Rubin in his 70s. However, unlike Cash, Pop sounds like he is ready to rock for another 75 years.
Produced by Andrew Watt, who also plays guitar on the record and has worked with everyone from Metallica to Miley Cyrus – but I love the work he has done with Post Malone, the album has a serious edge
The album opens with the furious hard rock "Frenzy" where Pop spits out lyrics about being fed up including "So gimme a try before I fuckin' die, my mind is on fire when I oughta retire." It shows that even in this later stage in his life, you still don't want to get on his bad side.
On "Strung Out Johnny," Pop slips into some 70s tones where he offers up his advice to someone addicted:
"First time, you do it with a friend
Second time, you do it in a bed
Third time, you can't get enough
Then your life gets all fucked up"
There is some fun and thoughtful spoken-word poetry scattered throughout the 11 tracks on "Every Loser."
"New Atlantis" is his ode to his hometown of Miami, Florida, where he has called home for more than 20 years and in the spoken word intro throughout the track, he professes his love while it is sinking into the sea.
Pop and the band return to their hard rock sound on "Modern Age Ripoff" while Pop raps lyrics like Bob Dylan in "Subterranean Homesick Blues," but from the perspective of an older man who is still fighting every day.
"At least I'm still kicking
Am I smart or chicken?
I ran out of blow a long time ago
I can't smoke a J or my guts fly away"
-"Modern Age Ripoff," Iggy Pop
Anyone who has listened to Blink-182 will instantly recognize Travis Barker's signature kick on "Neo Punk," a track in which Pop sounds like he's having fun and Pearl Jam guitarist Stone Gossard lends his licks to "All the Way Down."
Of the spoken word tracks, my favorite is "The News For Andy (Interlude)" on which Pop makes a compelling cut-up poem advertisement for Elevate Psychiatry.
Foo Fighters drummer Taylor Hawkins is featured on two tracks, "The Regency" and "Comments," the latter also features his keyboard playing.
Pop embraces 80s glam rock vibes on "Comments," which also features former Jane's Addition bassist Eric Avery and it's on the track that Pop drops the album title:
"I'll never make a comment
Every loser needs a bit of joy
Winners know it's fact
You can't look back, gotta move on."
He also says in a haunting tone on the bridge: "Thе problem with life is that it stops."
Pop sounds downright furious on the second interlude "My Animus"
The singer seems to channel 60s psychedelic sounds on the final track as he screams the chorus "Fuck the regency up," with the thumping baseline of Chris Chaney and searing guitar from Dave Navarro – both from Jane's Addiction.
For more than 30 minutes on "Every Loser," Iggy Pop delivers a fiery performance that shows his new, younger bandmates how and why his is still the ruler over the Kingdom of Punk.
Get "Every Loser" from Iggy Pop, Amazon, Apple Music, YouTube Music, Spotify, Tidal, Deezer, Pandora and qobuz.
Favorite Tracks
Frenzy
Strung Out Johnny
New Atlantis
Modern Day Ripoff
Morning Show
The News For Andy (Interlude)
Neo Punk
Comments