Listening to "Forever Forever," the third album from singer-songwriter Genevieve Artadi, is like dancing through a color run of sound.
I first heard the producer and multi-instrumentalist as one half of the electronic duo Knower, which frequently pops up on my yoga playlist.
Released on March 17, 2023, "Forever Forever" is Artadi's second album on Brainfeeder and incorporates jazz, funk, pop, folk, and psychedelic rock in a magical mashup across 12 tracks.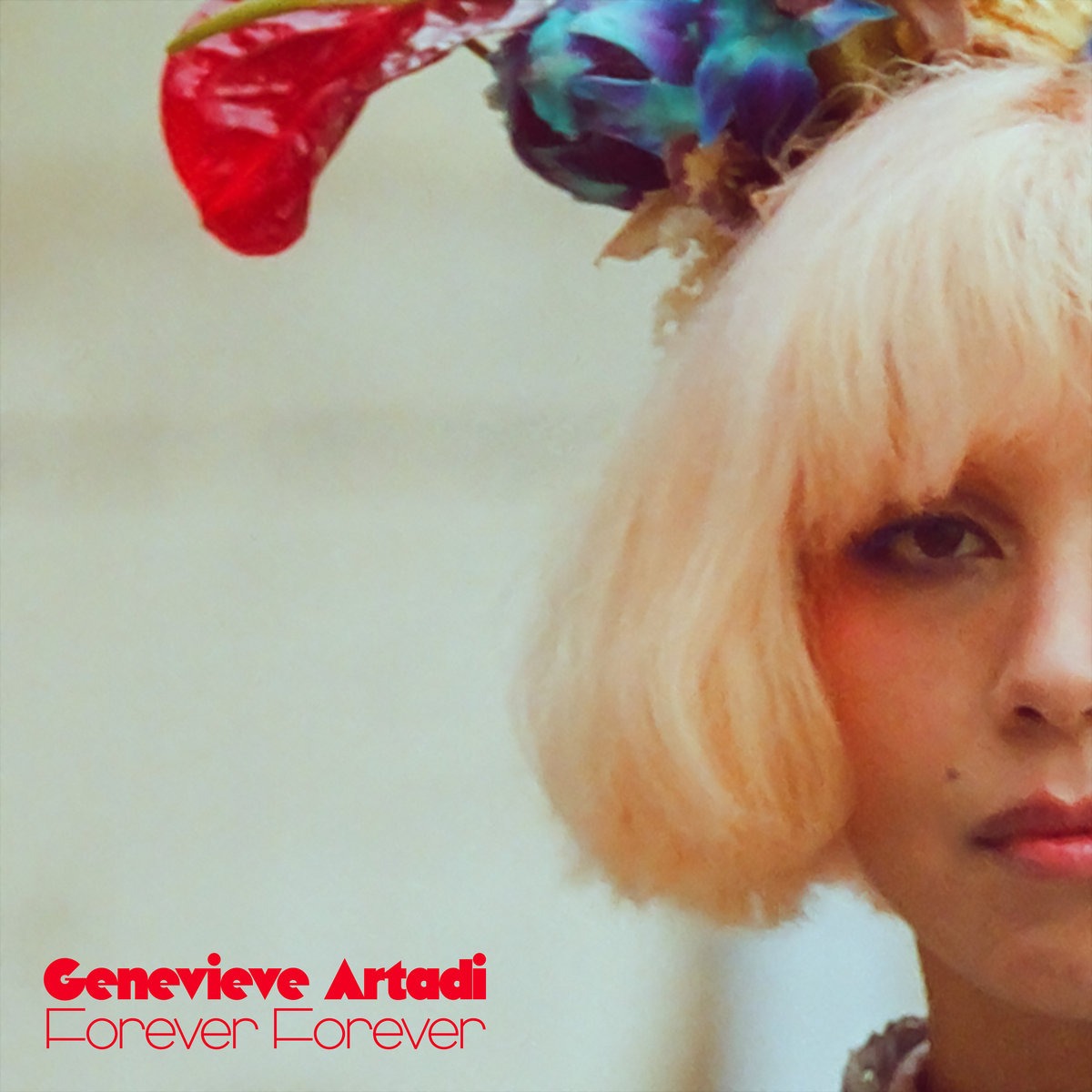 "'Forever Forever' is an album about the love I have for the people in my life, attempting to express with a lot of care different sides of it: reassurance, acceptance of change, ruptures, joy," Artadi said in a release.
"Visionary," the second track after the brief introduction of "A Romantic Interlude Will Soon Come Your Way," sounds like a combination of Animal Collective meets Weather Report and Frank Zappa, with the most glorious keyboard solo I've heard recorded this year.
"It's a celebration of love, expressing gratitude to 'the other' who was first brave enough to jump into a relationship when I had lost hope," Artadi said.

Each of her bandmates — guitarist Pedro Martins, Chiquita Magic on synth bass, pianist Christopher Fishman, and drummers Louis Cole and Daniel Sunshine — gets to bask in the elevated energy created by the band. Sunshine also served as engineer on the album, which was produced by Henry Halliwell. The band recorded the album at El Desierto Studio in Mexico.
"The band made the music come alive with their skills, making all the written stuff more musical, adding ambient layers, choosing sounds perfect for the songs," Artadi said. "They played beautiful solos too. I loved watching them get so into it because I respect their musical visions."
One of those sensational solos that just sucked me into a wormhole is "Message To Self." Still, there were so many frequent moments throughout the album that I found myself lost, looking off into the distance, and completely immersed in the moment of the music.
There is a fantastic warping effect on "I Know" that makes the track sound like it's swimming upstream to keep up with the rhythm, and some amazing bass work that reminds me of Thundercat, the label's founder, and culminates in an epic solo.
"Nice" almost merges jazz with hyperpop in the most beautiful way I never thought possible and ends with intense 80s pop rhythms.
Those mashups continue with "Black Shirts," which starts with a nice retro 80s and 90s pop feel, then feels into a jazz solo, and then stops off for a brief Grateful Dead "Space" interlude, all within four minutes.
"To Tell How I Adore You" gives off the same soft folk vibes that the album opens with and almost serves as an intermission for the album – breaking it into two halves as the next track "Plate" begins with the darkest and modest vibe of the album that only builds in tension.
The solos throughout the album are exceptional, and the solo towards the end of "Plate" ranks among my favorites – and I think that has to do with the way "From Avalanche" begins next, which also contains its own equally enjoyable solo.
"Change Stays" opens with magical instrumentation that sounds like something from a Pixar movie. The album closes with "Watch For The View" catching me by surprise with its ability to just elevate the entire album I had previously listened to.
At a brief 42 minutes, I wished that the latest album by Genevieve Artadi would go on "Forever Forever." Packing so much creativity into one album clearly puts this at the top of my picks for album of the year.
See Genevieve Artadi Wednesday, May 3 at Public Records in New York City.
Get "Forever Forever" from Bandcamp, Brainfeeder, Amazon, Apple Music, Spotify, Tidal, Deezer, Pandora and qobuz.
Favorite Tracks:
Visionary
Forever Forever
Message To Self
Black Shirts
Plate
From Avalanche
Watch For The View