Amarillo, Texas-native Emily Wells was inspired by learning from the lessons taught by the crusaders of the AIDs crisis as she confronts the climate crisis on her latest album," Regards To The End," released Friday, Feb. 25, 2022.
Throughout the album, the multi-instrumentalist sings and plays guitars, synths, violin, viola, cello, piano, bass and provides drum programming and programing on her 10 latest compositions.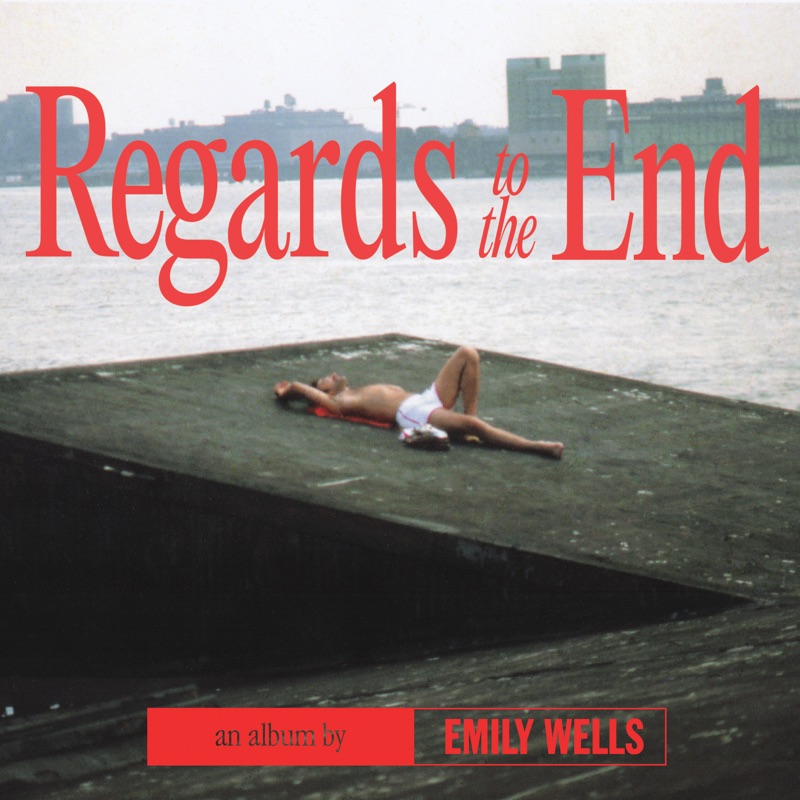 She begins the album with "I'm Numbers," dedicated to Jenny Holzer and Félix González-Torres and that contains the haunting refrain "I'm numbers, I'm numbers, I'm numbers till I'm not," that echos alongside a shallow percussion.
On the track "Come On Kiki," which she dedicates to Kiki Smith, David Wojnarowicz, and Peter Hujar, Wells creates a dreamlike dance. The fantastical sounds are sticky in their sweetness and how they don't leave as she sings, "I want more I want more, give me more, give me more, all I want is more."
The combination of her violin and piano is persistent and inviting on the following track, "David's Got A Problem," which she dedicates to David Wojnarowicz. The lyrics, like many of her songs, read like a poem:
"David's Got A Problem,"
For David Wojnarowicz
By Emily Wells
Tie a cord, tie a cord and hold me down
That's why you love me, that's why you love me
That's why you love me, when I can't be loved
Throw a little grass out, throw a little seed
Throw a little grass out, then go lie among the weeds
On "Love Saves The Day," Wells creates a layered texture of classical sounds led by clarinet, cello and French horn before leaning into experimentally synthesized hip-hop sounds.
The track is dedicated to David Buckel who died in 2018 by self-immolation. In an email to the media, before he committed the act, he wrote: "My early death by fossil fuel reflects what we are doing to ourselves."
It very well could be my favorite track by Wells, not just on this album. It shows both the strength of her lyrics, which opens with "I wanna go home, seeing is alright, I'm just a fire, burn everything in sight," as well as the power of her arrangements – this one stretching to 6 minutes and 28 seconds.
Wells interprets beautifully the poem and lyrics of Timmy Straw on "Oracle at Dog" – giving it a dreamy pop bed to get wrapped up in. Those sonic sheets feel so cozy on "Arnie And Bill To The Rescue," which she dedicates to Bill T. Jones and Arnie Zane. She turns them into heroes with the deliberate chorus "Arnie and Bill to Rescue Arnie and Bill this time."
On "The Dress Rehearsal," for Nayland Blake she beings with the delightful and familiar image: "All day the trees are praying, I go down in their splendor, Then I am praying too, then I am praying too."
The final track, "Blood Brother" dedicated to David Wojnarowicz, begins with the captivating sounds of clarinet and flute with cello when Wells points to the cause of the violence she references in the beginning of the song, driving it home like raining blows onto an opponent "Do it in remembrance of me."
Over the course of 45 minutes and 21 seconds, Emily Wells creates detailed songs with a combination of vivid poetry and enchanting sounds that the "Regards To The End" is like 10 adventures in wonderment.
See Emily Wells with Son Lux Wednesday, April 27 at Union Stage in Washington, DC; Thursday, April 28 at The Fillmore Philadelphia and Friday, April 29 at Elsewhere in Brooklyn, New York.
Get "Regards To The End" from Emily Wells, Bandcamp, Amazon, Spotify, Tidal, Deezer and Pandora.
Favorite Tracks:
I'm Numbers
Come On Kiki
David's Got A Problem
Love Saves The Day
The Dress Rehearsal
Blood Brother