I have long professed my love of the organ so much that when I hear it, I feel almost as if the instrument is a part of me.
Lately, I have been rekindled my relationship with jazz, not that we ever broke up. But, I am actively listening to the genre again and one of the first groups I really connected with last year was the Delvon Lamarr Organ Trio.
But the trio isn't new. Since 2015, the band has been led by multi-instrumentalist and composer Delvon Lamarr of Seattle, Washington. He has guided the group into the world of jazz-funk fusion that pairs perfectly with sloshing through soggy weather.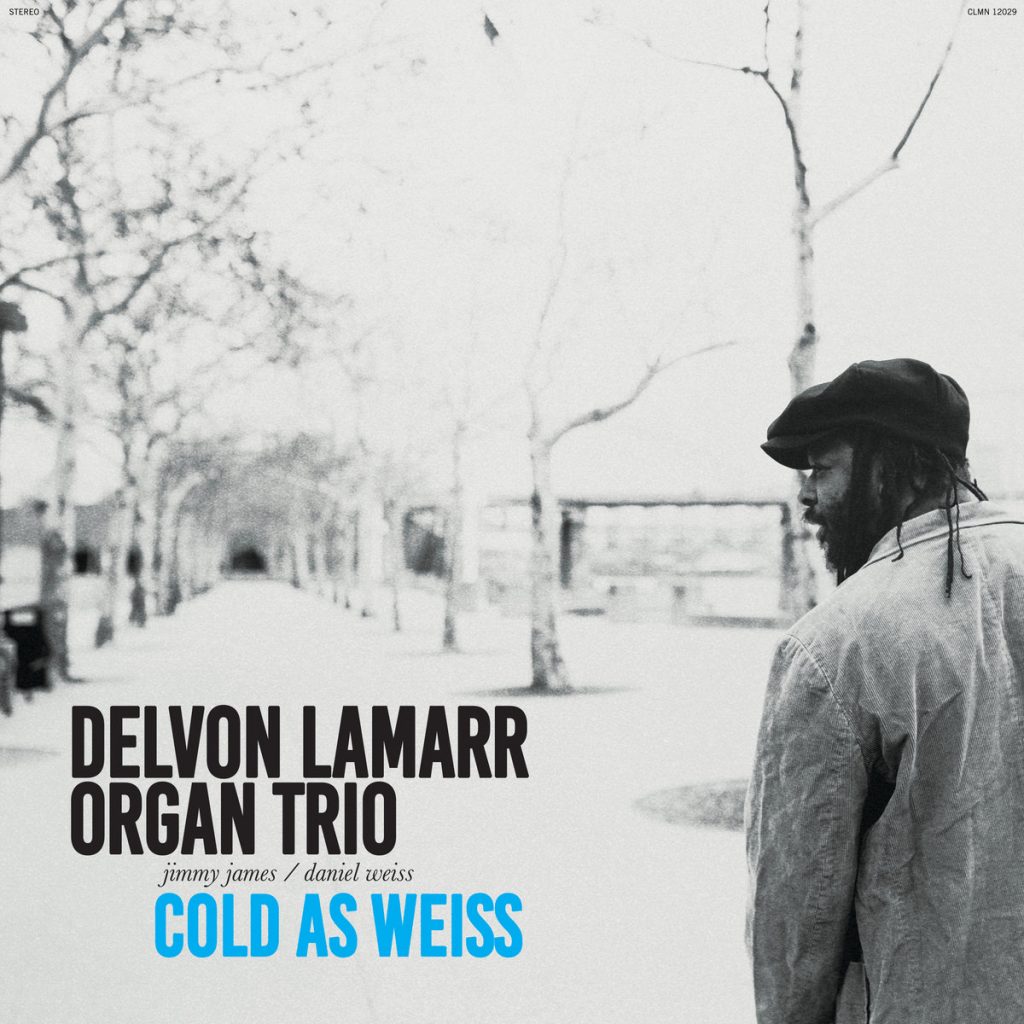 The band was founded by Lamarr's wife and manager Amy "Shortcake Mafia" Novo and through some lineup changes, has recorded two studio albums, "Close But No Cigar" and last year's "I Told You So" in addition to the live album, "Live at KEXP!"
Now, with the new drummer Dan Weiss and guitarist Jimmy James, the Delvon Lamarr Trio is as "Cold As Weiss" on its third album released Feb. 11, 2022 on Colemine Records.
The percussionist sounds comfortable laying down the groove from behind the kit from the jump – "Pull Your Pants Up." Smashing those snares with delicate precision, Weiss's funky flair can be felt throughout the album.
On the opening track, he gives Lamarr room spread out his range – sliding down the scale to a funky tenor. Meanwhile, gelling the group is guitarist James hittings the strings with almost a reggae upstroke and then slays the silence with a little riff to end the verse. That just sets up Lamarr to go off on a little tangent diving deep down in his soul to pull out some light-hearted gems.
James leads the jazz guitar on the next track "Don't Worry 'Bout What I Do." He starts off with a modern feel that kind of reminds me of Charlie Hunter and then takes off on a psychedelic solo that carries him from searing 60s classic rock all the way through modern jam-band styles.
The band picks up the pace on "I Wanna Be Where You Are," a cover of the Michael Jackson track written by Arthur "T-Boy" Ross. The triad excels at pop covers, which is how I first heard the Delvon Lamarr Trio – listening to songs like "Careless Whisper" by George Michael and Marvin Gaye's "Let's Get It On."
Lamarr seems to touch every key on "Big TT's Blues," a foot-stomping blues track that sounds authentically southern for the northwestern trio. He takes his time to heat up so halfway through the track his organ is smoldering from his spiritual energy.
On "Get Da Steppin'" Lamarr just lays down the funk as Weiss sits right in a pocket and doesn't let up for one beat. The organ's groan struggles on the track to keep up its master's commands – as his thoughts through his fingers shout from the amplifier.
Throughout the 39 minutes and 58 seconds, the band is sweet and soulful, punchy and tight. They jazz up that classic soul sound on the ballad "Uncertainty." It's one of the coolest tracks out of the collection of nine and turned to James to sing with his strings.
The trio captures classic summertime freedom on "Slip 'N' Slide," which was co-written by Jane Williams. Does anyone remember how dangerous those things actually were? But we didn't care. I could almost feel that carefree attitude after hearing such a fun track.
The album closes with the experimental "This Is Who I Is." James rocks out a trippy surf-style guitar that helps drive the feeling of the track. It reminds me of something out of "Dragnet" but at the same time has the kind of far-out vibes of a Phish track.
The third time is proving to be quite the lucky number for Delvon Lamarr and on "Cold As Weiss," he shows that his trio is just getting warmed up.
Get "Cold As Weiss" from Colmine Records, Amazon, Apple Music, YouTube Music, Spotify, Tidal, Deezer and Pandora.
Favorite Tracks:
Pull Your Pants Up
Don't Worry 'Bout What I Do
Big TT's Blues
Get Da Steppin'
Slip 'N' Slide
This Is Who I Is