"Hello from the room, where I'm selling my clothes
I steal light from the sun and you still not approve," stark words from Damien Jurado to open his latest album.
It's amazing how much music speaks to me, especially since I am literally so far removed from the process. As the artist is creating or even recording, it's typically in a closed room, very far away in both time and space from my open ears.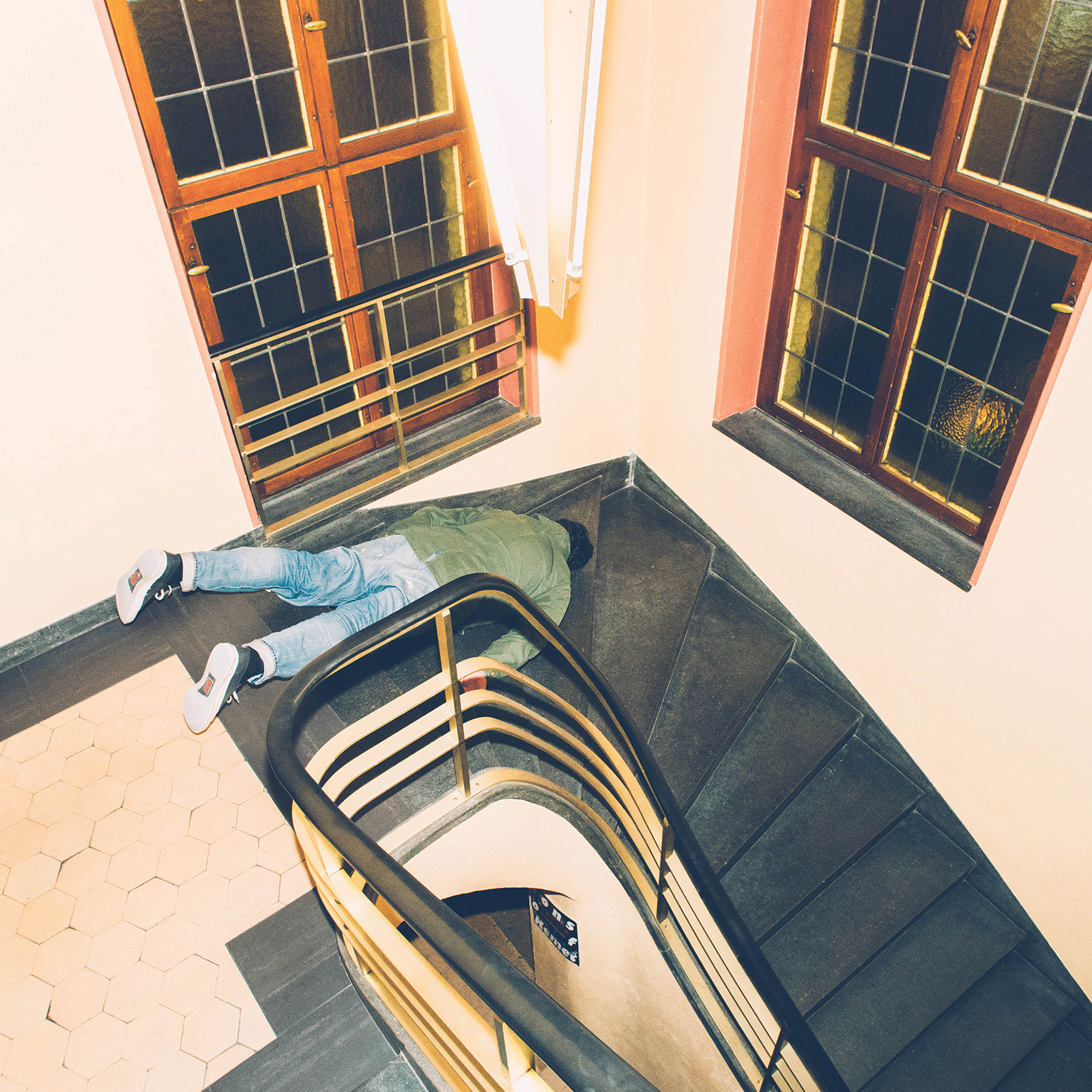 But somehow, through these vivid lines like "Laughter, a currency we could never afford," which is from the opening track from Jurado's 17th studio album, "The Monster Who Hated Pennsylvania," can reach across the world can grab me.
For his first release on his own Maraqopa Records, the Seattle, Washington-based singer-songwriter invites us into the room with the intimate recording of 10 tracks that serve as character sketches.
"Helena," the first track on the album thumps along with a swirling bass line, begins the kind of personal relationship between Jurado and the listeners with a simple "Hello."
By the time the song has finished, he has established that these images he created are just exploration and not a definition with the line: "The world is a liar, the stars are a must."
Self-produced with and joined by multi-instrumentalist Josh Gordon on bass, guitar, drums, percussion and keys, Jurado sounds exposed throughout the acoustic-led tracks. "I wanted to leave space for the listener," Jurado said in a release.
He picks up the folk rock vibe on "Tom," but on the track, just like throughout the album, I am completely enamored by Jurado's songwriting. A line like, "The light now embarrassed and afraid of the dark, is seen covering its evening with garments of stars," just leaves me hanging on the words. I end up thinking about them and then I end up having to go back to listen to the beginning of the track.
"How many skies fell on your horizon line?
Would you go nowhere if you had a nowhere to go nowhere to
Never afraid of challenging the scene
If it punched out my lights then I would punch out its sun."
-"Tom," Damien Jurado
One of my hobbies is landscape photography, particularly sunrises, and "Dawn Pretend" pulled me in before I even saw the title. I am always drawn to retro folksy Nick Drake tones, which this song has busting from between the lines.
One of the more striking tracks that really puts the entire project into perspective is "Johnny Caravella." It is haunting and honest and, like all the songs, is incredibly vivid: "Eclipses are tea cups, we're drinking the moon til you've landed."
As the narrator talks about driving late at night and headed north and west and continues to get more and more intense through the verses. There could be a little bit of autobiography mixed in as Jurado slides back and sinks into the track.
"And yes I can say that I quit my whole life
Erasing my name at the top of the page
Moving my pen when the audience got too acquainted
I was tired, I was weak, and my jaw nearly broke."
-"Johnny Caravella," Damien Jurado
The acoustic guitar playing on the album is touching. It is especially poignant on "Joan," which is one of the shortest tracks on the album at 1 minute, 6 seconds.
There is a beautifully vulnerable moment on the album in "Hiding Ghosts," where Jurado's delicate voice sounds fragile and alone with his acoustic guitar playing. It reminds me of some of early Elliott Smith and ends with an incredible image: "In your room where the light is on, we hide our ghost."
"The Monster Who Hated Pennsylvania" shows Damien Jurado's empathy for people through his fond interpretations of characters. It's these glimpses of genius that makes me ready to explore more from the genius behind the music.
See Damien Jurado with Okkervil River Wednesday, Oct. 6 at Brooklyn Made in Brooklyn, New York.
Get "The Monster Who Hated Pennsylvania" from Damien Jurado, Amazon, Apple Music, YouTube Music, Spotify, Tidal and Deezer.
Favorite Tracks:
Helena
Tom
Dawn Pretend
Johnny Caravella
Joan
Hiding Ghosts