I've always considered myself a team player – from youth sports through collegiate rugby, there is something about working together toward a goal that has always appealed to me.
American boy band Brockhampton is as much of a team as it a collective, group or company and its members are living the American dream.
At a time when the suicide rate of Americans between 10 and 24 years old is at a record high, this boy band gives its members room to tell their own stories honestly while relying on each other for backup. Sometimes, they're complex and gritty, but as the axiom goes, sunlight is the best disinfectant.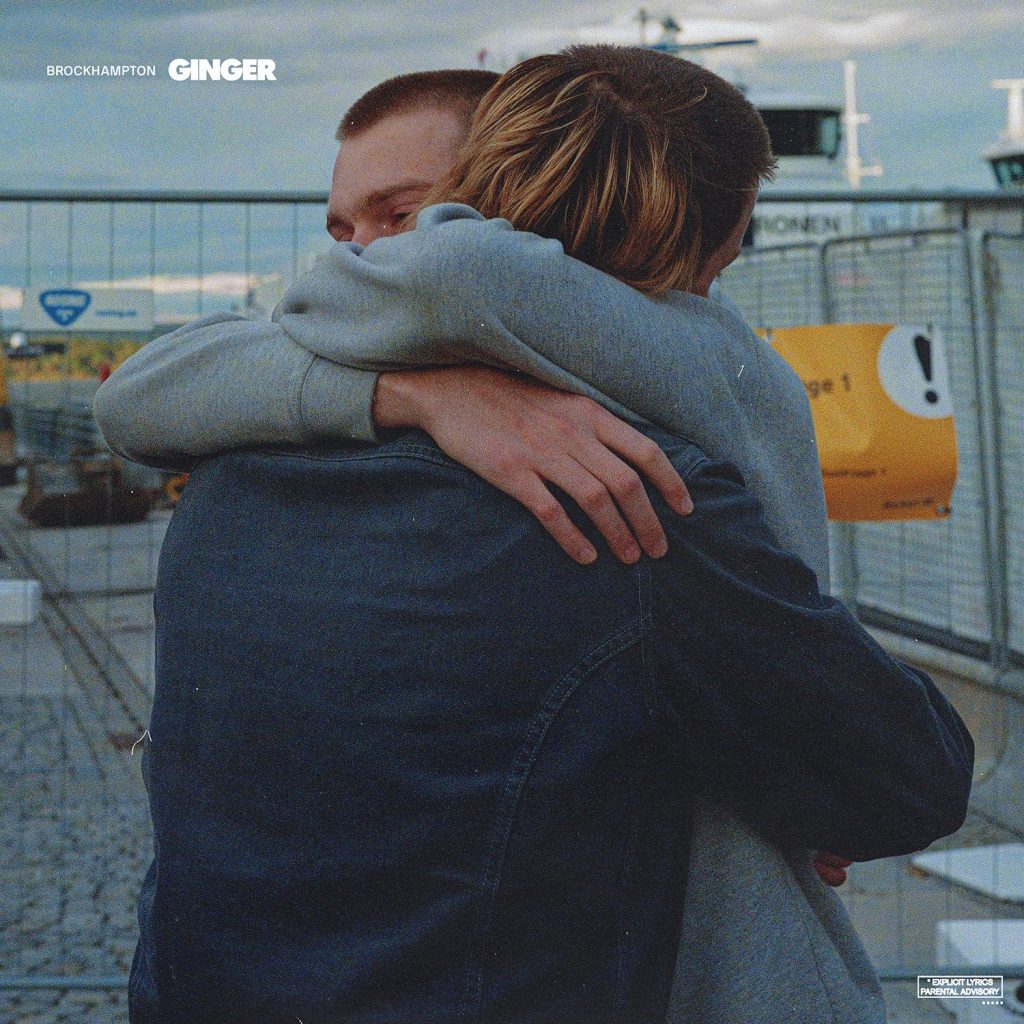 The 13-member boy band released its fifth album "Ginger" Aug. 23 on its own imprint, Question Everything, through RCA Records. At 12 tracks and 44 minutes, the album is comforting, even when its members are confronting their enemies; both internal and external
Formed in 2015 by high school friends Kevin Abstract, Ameer Vann, Joba, Matt Champion, and Merlyn Wood, the band is a product of today – it's both local and global. Named for the street that Abstract grew up on in Corpus Christi, Texas Brockhampton was conceived with friends across the globe he met through a Kanye West fan forum.
In 2017, the band was featured in Viceland's "American Boyband" documentary series about its collective living and working together to create music, music videos, merchandise and everything associated with being a band. Throughout 2017, Brockhampton would release three albums in its "Saturation" trilogy.
But after signing a $15 million deal with RCA records, Vann, who literally was the face of the "Saturation" trilogy, was accused of sexual misconduct and was fired from the band.
"Put it in the vacuum, I got love for my label
Fifteen million on the table, none of my niggas is stable
Need a personal connection, I just wanna feel you, baby
Bein' sober made me realize how poorly I been behavin'"
-Kevin Abstract, Brockhampton "Boy Bye"
Following Vann's departure, the planned albums "Team Effort" and "Puppy" were shelved. Last year, Brockhampton released its major-label debut "Iridescence." Then, the group took a step back. Abstract released his own album "Arizona Baby" earlier this year.
The band, which lived together in Texas and then moved together to California, first to South Los Angeles and then North Hollywood. Now, with their own houses, they meet at the Creative House, a house studio and a central home base.
Now refreshed, Brockhampton has a new vision. Transparency, loyalty and honesty are all wrapped up in hooks and verses throughout "Ginger." At times, confronting, at other times it's concerning, the sincerity presented throughout the album is raw but refined through production.
Led by vocalists Abstract, Champion, Wood, Dom McLennon and Joba, Bearface also joins on vocals and guitar for Brockhampton. The production team includes McLennon, Joba, Bearface, Romil Hemnani, Jabari Manwa and Kiko Merley. Rounding out the band are Henock "HK" Sileshi, who does graphic design and creative direction, photographer Ashlan Grey, web designer Robert "Roberto" Ontenient who also adds his vocals to skits and manager Jon Nunes.
Opening with the delicate acoustics of "No Halo," the members of Brockhampton come right out with themes of finding themselves since we last left them. If you've never heard the band, you can learn a lot about its members through this song and "Boy Bye."
Structured by the hook "I'm sure I'll find it, No one help me when my eyes go red," Wood drops a strong verse: "Do I matter? I'm ecstatic, I'm depressed, More like God's special mess, never had no halo."
He's followed by McLennon "Depression put me into places where I'm stuck in the seams, They sealed my mouth and said the only way to breathe is to scream." Joba comes in beautifully, "Went to church for the hell of it, stumbled in drunk as shit, Been goin' through it again."
"Sugar" is the best track from "GINGER" that supports Brockhampton's claim of being an all-American boy band with its sticky rhythm and blues beats and sincere harmonies.
"Boy Bye" uses reggae-influenced beats to and is the only track on the album to feature all of Brockhampton's vocalists and producers. It's got a bit of everything with the connection between its members what holds the track together.
It opens with one of my favorite verses on the entire album:
"Everybody  ask me how I deal with my depression
Man  look, man, I don't got the answer to your question
If I did, you would probably never hear from me again
That's a promise, not a threat and it ain't no half-steppin'"
-Dom McLennon, Brockhampton "Boy Bye"
English rapper slowthai takes the microphone and confronts his religion on "Heaven Belongs To You," and is the only vocalist on the track. It ties together with "If You Pray Right," which also discusses various religious subjects.
My favorite track on the album is "Dearly Departed," which talks a lot about the break between Brockhampton and Vann. Each of the members comes to terms with what happened. Abstract talks about what the RCA deal did and growing up with Vann, Champion talks about the struggle to keep up with all that has happened with the band but the best verse comes from McLennon.
He says that, because of Vann, there are songs he wrote that no one will ever hear from the scrapped albums, accuses Vann of setting up his friend to be robbed and finally says the band is left to deal with all the problems he caused.
"Because you never learned how to be a man
And it's not my fault, and it's not my problem anymore
That's just where you stand
That's just who you are
That's your cross to bear
You could talk to God
I don't wanna hear, motherfucker"
-Dom McLennon, Brockhampton "Dearly Departed"
Although the title track has a depressing tone, it is upbeat and danceable with its electronic beats and sounds. Champion sings, "Tell me, goddamn, what God made me for?, I don't even love no more, I don't even trust no more, I don't need to clutch no more."
Each member gets their space to grow on "Love Me For Life," which deals with the changes they are going through, becoming famous and battling demons in public. Abstract talks about the come-up, Joba talks about the haters and Wood blows up out of frustration before Bearface brings it all back down.
"Victor Roberts" is a stunning track that opens with a new vocalist, Victor Roberts, who drops a hard fact on his opening line. He sings "My fuckin' Power Rangers couldn't protect me from that LAPD kick door," and then solos for most of the track telling about his upbringing.
It's rooted with Ryan Beatty singing the chorus, which includes, "Thank God that I'm built for the distance," and Bearface adds, "And if you're hurting, love yourself with my heart."
"Ginger" is a public group therapy session, led by Brockhampton, the boy band America needs right now. Coincidently, it was group therapy sessions led by actor Shia Leboeuf which inspired the band to make this album.
See Brockhampon on the "Heaven Belongs To You" tour with slowthai and 100 Gecs Nov. 22 and 23 at the Hulu Theater at Madison Square Garden in New York City, Nov. 25 at The Anthem in Washington, D.C. and Nov. 27 at The Fillmore in Philadelphia, Pennsylvania.
Get "Ginger" from Amazon, Apple Music, Google Play, Spotify, Tidal and Deezer.
Favorite Tracks:
No Halo
Suger
Boy Bye
Dearly Departed
Ginger
Love Me For Life
Victor Roberts