Since "The Irishman" has dominated headlines for months, I thought I should spotlight another film by Martin Scorsese on Netflix that offers a study of a different kind of elusive character – Bob Dylan.
Throughout the two hours and 22 minutes of "Rolling Thunder Revue: A Bob Dylan Story by Martin Scorsese," there are familiar notes and new tricks by the ringleader and songwriter.
There is no one who looks back like Dylan. But when he does, we know we are at best, given glimpses of a hazy reflection, like he wrote in "Chronicles: Volume One."
So, like any good journalist, I decided to go to the source. In this case, that was a bottle of Heaven's Door Straight Rye Whiskey. The collaboration is between the Spirits Investment Partnership and Dylan.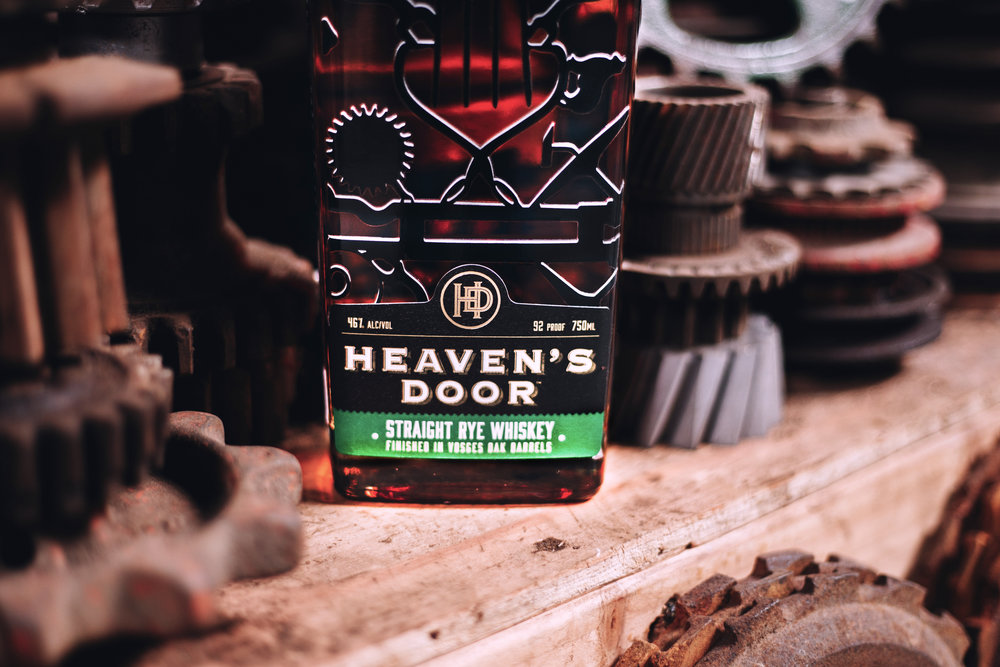 Besides the play on "Knockin' on Heaven's Door," the whiskey bottle features metalwork designs that Dylan created in his studio and adorned with rustic notes including a cowboy spur.
Like the songs that Dylan sang on his tour in 1975 and 1976 with a band of musicians and poets, the rye doesn't lie. After pulling off the heavy cork, the sweet smell of the Tennessee whiskey hits the nose hard and the bite on the first sip is followed by the lingering smoke from the toasted oak cigar barrels in which the spirit is finished. The result is a smooth, strong and mysterious.
Throughout the film, released June 12, 2019 via Netflix, Dylan plays a character of himself. If you listen to the modern interviews carefully, you'll hear him contradict himself, telling different origins for the same story if it serves a more convenient foundation for the tale he is building.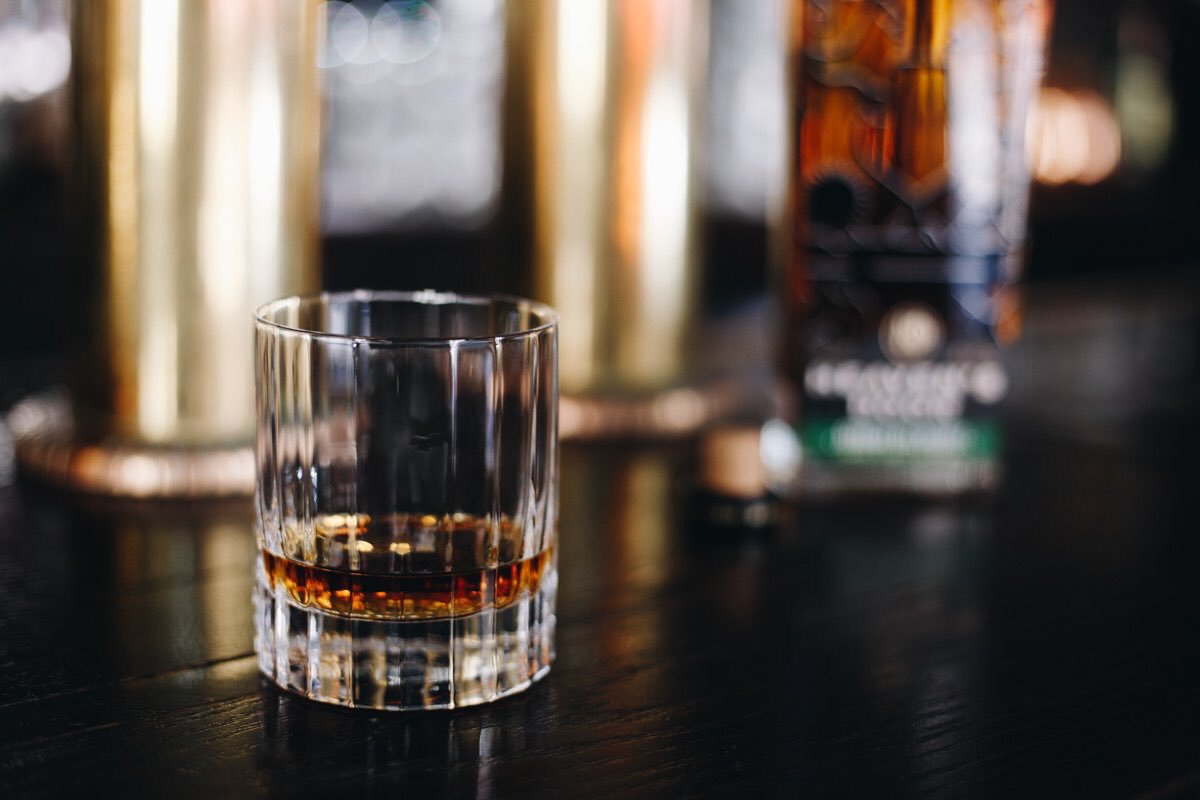 Even in the film itself, unless he is on stage, Dylan is playing a character. Most of the film used for this movie was created from filming for Dylan's 1978 movie "Renaldo and Clara."
In a documentary style, Martin Von Haselberg plays a filmmaker named Stefan Van Dorp and Michael Murphy plays Congressman Jack Tanner from "Tanner '88" and Sharon Stone has a cameo.
After Dylan's motorcycle accident in 1966 around Woodstock, New York he went into seclusion and returned with an arena tour with The Band in 1974.
Always seeming to run in the opposite direction of the crowd, Dylan decided to assemble "a jug band" as he calls it in the movie, and play the small clubs and mahjong halls across North America.
"It's about nothing," Dylan says in a newly recorded interview for the movie. "It was so long ago, I wasn't even born."
With Dylan occasionally driving the bus, the tour included 57 dates with musicians Joan Baez, Ramblin' Jack Elliott, Joni Mitchell, Bob Neuwirth, Roger McGuinn, violinist Scarlet Rivera, Roberta Flack, Robbie Robertson and Ronee Blakely along with poets Allen Ginsberg, Anne Waldman, and Peter Orlovsky.
President Richard Nixon had been evicted from the White House and Dylan was performing in white makeup – his own way of mirroring the excess and dissolution of the American dream that Hunter S. Thompson was mocking in "Rolling Stone" magazine.
Watching Dylan perform in the archival footage that dominates most of "Rolling Thunder Revue: A Bob Dylan Story by Martin Scorsese" is absolutely incredible. It is the gem that remains radiant along with the 14-album set of the concert performances that Columbia released in conjunction with the film.
His delivery then is similar to it is now, at least during the about half-dozen performances I've seen by Dylan over the past decade or so. It doesn't sound like he is singing to the audience, it's as if the words are just falling out of his mouth.
To hear him sing these songs that I've heard and seen him sing makes for a strangely time-shifting experience. It's all old and new at the same.
The same goes for scenes like Dylan and Ginsberg visiting the grave of Jack Kerouac, something I've seen photos of since I started studying the beat poets in college. The film brings these moments to life in a way that I've never experienced.
"If someone's wearing a mask, he's gonna tell you the truth." – Bob Dylan, "Rolling Thunder Revue: A Bob Dylan Story by Martin Scorsese."
The film almost raises as many questions as it answers. Did a relatively undiscovered Sharon Stone wear a KISS T-shirt to a Dylan concert? Maybe. Did she then join the tour because Bob asked her to come along? Probably not.
One of my favorite moments of the film is Dylan walking up and down the aisles of a church at the Tuscarora Reservation, in Niagara County, New York singing Peter La Farge's "The Ballad of Ira Hayes" without a guitar strap – he's just holding it up and readjusting as he moves.
The film captures the remarkable courage exhibited by Rubin "Hurricane" Carter that is scored by Dylan singing the song he wrote for the wrongly convicted man, which ultimately helped win his freedom.
The sad truth of the Rolling Thunder Revue tour is that is brought the circus to town but the clowns just kept playing between tents. Toward the end of the tour, Ginsberg and Orlovsky were demoted to baggage handlers.
Although we lost Ginsberg in 1997, his summation at the end of the tour is just a pertinent as it was in 1976.
"You, who saw it all, or who saw flashes and fragments, take from us some example. Try and get yourselves together. Clean up your act. Find your community. Pick up on some kind of redemption of your own consciousness," Ginsberg says at the close of the film. "Become mindful of your own friends, your own work, your own proper meditation, your own art, your own beauty; go out and make it for your own eternity."
While in his own words, "Nothing remains of that tour today. Nothing. Ashes," Dylan continues to search for his own holy grail in his never-ending tour – coming soon to a town near you.
See Bob Dylan Dec. 2, 3, 5, and 6 at the Beacon Theatre in New York City and Dec. 8 at The Anthem in Washington D.C.
Watch "Rolling Thunder Revue: A Bob Dylan Story by Martin Scorsese" on Netflix.