Checking in on your friends is important and social media makes it so much easier. Go ahead and take a minute to wish your high school friends congratulations on their baby, or a happy birthday your old co-worker. It could make their day.
If you're not on Clubhouse yet, it's a new network that takes the term chat room literally. It's an audio-based social app that allows people to connect and talk with one another in rooms.
I was on there last week when I saw a familiar name pop up – Ben Kweller.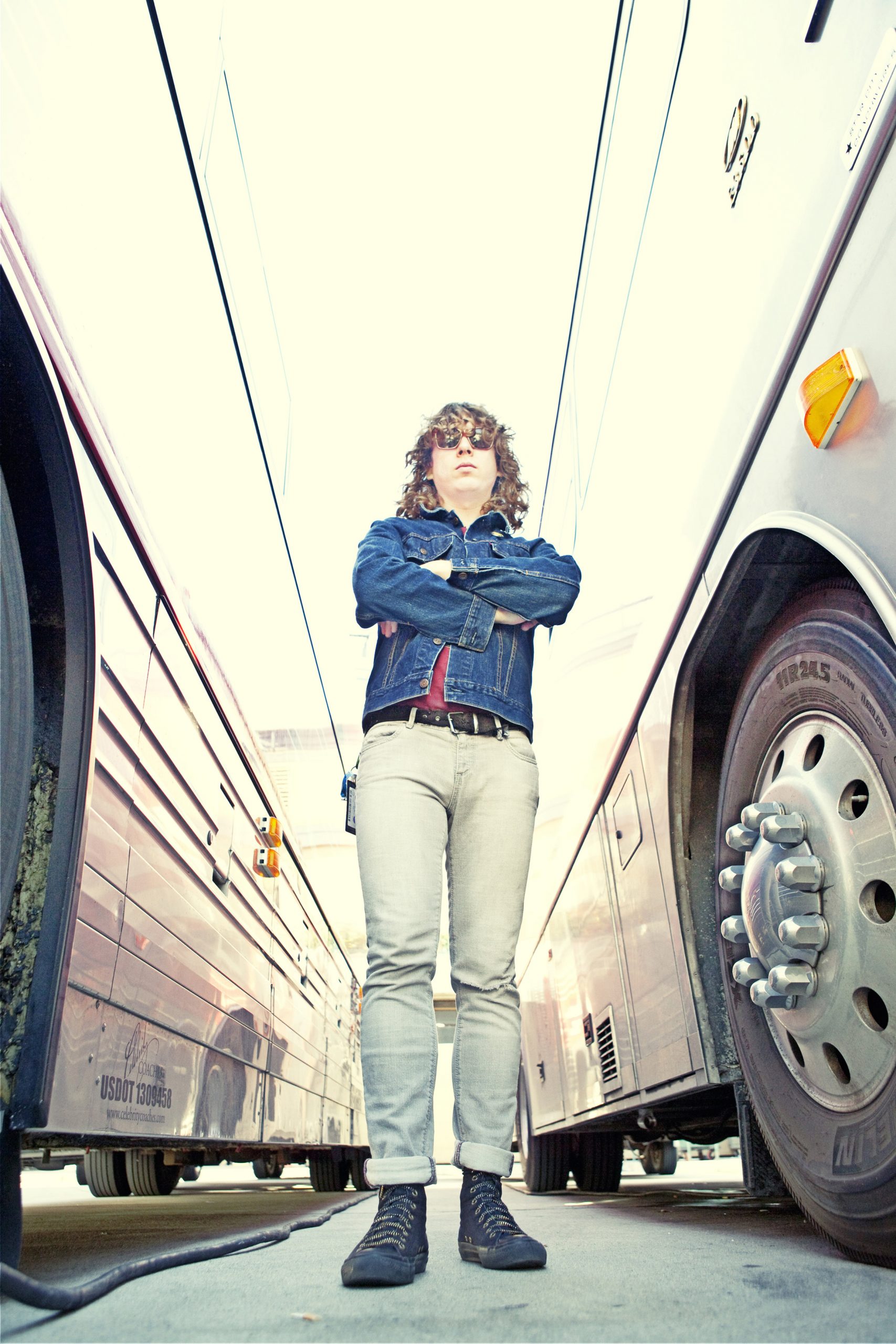 At this point, I feel like I have always been a Ben Kweller fan. But, I hadn't heard from him in a while. And, there he was talking about the music industry, so I decided to take a look at what he's been up to.
The Texas-based singer-songwriter started the year by releasing his sixth album "Circuit Boredom Friday, Jan. 1, 2021.
Kweller's debut album, "Sha Sha," was the first album I discovered in college. I got it and burned it from a friend who lived on my floor and I was hooked. Songs like "Wasted and Ready" and "In Other Words" still hold up. "Lizzy," is still one of my favorite songs to play on the guitar.
From then on, I followed everything that Kweller did. He was my go-to for country, rock, folksy singer-songwriter and pop songs that seemed to make sense. He also has this gifted ability to super short catchy hook. He even managed to re-introduce me to Ben Folds with The Bens project with Ben Lee.
His last album was 2012's "Go Fly A Kite," whose liner notes included guitar tabs for each of the songs. Then, Kweller took a hiatus from music after a near-death experience.
He and the aforementioned Lizzy took their kids on a family vacation to New Mexico back in 2013 suffered acute carbon monoxide poisoning at the cabin where they were staying.
Luckily, everyone survived. Then he took an extended break from the road, which only was continued due to the Covid-19 pandemic.
Just when we needed him most, the 39-year-old who may be mistaken for Shaun White if you bumped into him on a mountain, returned this year with a fresh collection of songs recorded at Matchbox Studios in Austin, Texas.
Opening with "Starz," we hear the familiar guitar-led rock song that Kweller excels at creating but his one is a little more ethereal as it leans on alternative rock synthesizers that seemed to be ubiquitous at music festivals.
He carries that more modern Kweller sound into "Only a Day," which the other instrument he is best known for – piano. He adds in the synths as well as oohs and aahs to lead into a classic catchy hook "Left two-feet of the mark, I guess pickin' up the phone was just too hard."
The maturation of love is the focus of the ballad "Just for Kids," where Kweller, who has been with his spouse since they were teenagers, sings that "Fallin' in love ain't just for kids."
My favorite track on the album, and the kind of song that makes me a Kweller fan, is "American Cigarettes."
It has that kind of Bruce Springsteen honesty with the earnestness of Willie Nelson as he sings "Baby I know that loving me's a slippery slope, but I know loving you's my only hope, so hold on tight if you can."
That classic rock sound is something that has always been a part of Kweller's music. There are notes of "Heart Attack Kid," that remind me of "My Apartment," from his sophomore album "On My Way."
The track "Careless," has a little bit of the feel of "Penny on a Train Track" from his self-titled third album and "Hold Me Down" reminds me a little of "Jealous Girl" from his last album.
I feel like every Kweller album closes on a high note, and "Wanna Go Home," satisfies that desire. As the singer details the struggles of the daily grind, he emphasizes the comforts of home.
I have so many fond memories of listening to Kweller that "Circuit Boredom" feels like hearing from an old friend. But if you're new to the artist, there is plenty to explore beyond these eight tracks.
Kweller has created a Patreon-esque experience for fans to intact with him. The Bright and Early club begins at $40 a year and gives listeners access to all Ben Kweller music and plans go up from there to include access to concerts, one-on-ones and more.
With "Circuit Boredom," Ben Kweller has returned to his signature rock 'n' roll style with some new sounds and stories up his sleeve to create a strong bundle of songs.
Get "Circuit Boredom" from Ben Kweller, Amazon, Apple Music, YouTube Music, Spotify, Tidal and Deezer.
Favorite Songs
Starz
Only A Day
American Cigarettes
Careless
Wanna Go Home