Philadelphia-based rock 'n' roll band that embodies the punk rock old soul Beach Slang comes out swinging on its fourth album "The Deadbeat Bang Of Heartbreak City," released Friday, Jan. 10, 2020 on Bridge Nine Records.
The album is a love letter to 80s attitude and The Replacements, the favorite source of inspiration of Beach Slang bandleader, singer and guitarist James Alex.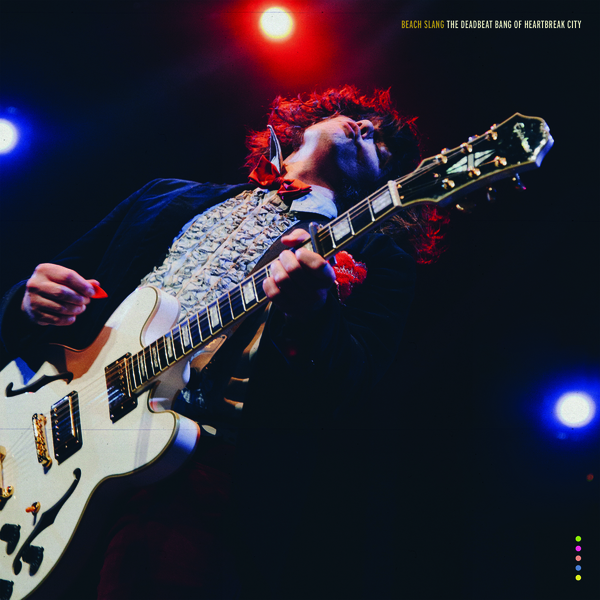 It's to the listeners benefit that Alex gets to collaborate with bassist Tommy Stinson from none other than The Replacements and Guns N Roses for this progressively punk rock album that looks ahead as much as it plants its Doc Martins in the past.
Leading off with strings that are reminiscent of Alex's Quiet Slang spinoff project on the song "All The Kids In LA," the album begins its nine-track garage rock escapade.
Fueled by self-doubt and anger, Beach Slang starts the fire with "Let It Ride," a song that is full of over-the-top tropes like an 80s movie barroom fight scene. But, there is a genuine lining that makes the song resonate when Alex hits the chorus, "Did you come to watch me choke, again?"
Rather than burying all those insecurities, Alex exposes them to listeners on every song on "The Deadbeat Bang of Heartbreak City."
The album's first single, "Bam Rang Rang" lends the album its title from its chorus. The track tears through a minute and a half of the song with thumping drums and searing guitar licks before shifting gears into a deep, 70s-metal rhythm for the outro verse.
Featuring horns from the era, "Tommy In The 80s" is a dedication to 80s rocker and songwriter Tommy Keene who died in 2017. Keene actually went on to play guitar on "Broadway" by Goo Goo Dolls, who recently toured with Beach Slang. It's a respectable homage to the late power-pop singer from its use of horns to the husky singing voice.
"Nobody Say Nothing" takes its notes from the Quiet Slang project, which is a breathy ballad accented by strings. It has a heartbreaking line about abandonment:
"Your blood is filthy
And stuck inside my skin
It won't kill me
But sometimes I wish it could."
That song bleeds into another acoustic ballad as if it is the first part of "Nowhere Bus."
I love the fun, careening out of control style that Alex brings to songs like "Born To Raise Hell." You can hear them almost as a confessional or a caricature when he sings "I'm always drunk, I wear it well," and "I'd sober up, but I'd just fail."
He carries that sentiment into "Kicking Over Bottles," which seems to sum up Alex's attitude about Beach Slang – if he can get the right amount of drunk and hit some power chords with enough enthusiasm, maybe the crowd will cheer. So far, it's working.
See Beach Slang Wednesday, April 15 at The Fillmore Philadelphia and Thursday, April 16 at the Knitting Factory Brooklyn.
Get "The Deadbeat Bang Of Heartbreak City," from Bridge Nine Records, Bandcamp, Amazon, Apple Music, Google Play, Spotify, Tidal and Deezer.
Favorite Tracks:
Let It Ride
Bam Rang Rang
Tommy In The 80s
Nobody Say Nothing
Born To Raise Hell
Kicking Over Bottles