The task of describing music genres has only gotten harder in recent years as influences and the power of online distribution platforms has gotten stronger. That just makes my job as a music journalist more fun.
So, when I hear the folksy opening to an album with acoustic guitars and drums and the simple yet spacey refrain "Is it me or recently time is moving slowly?" I'm just genuinely intrigued.
It's an eerie beginning for "Beatopia" the sophomore album by London, England singer-songwriter Beabadoobee released Friday, July 15, 2022 via Dirty Hit records.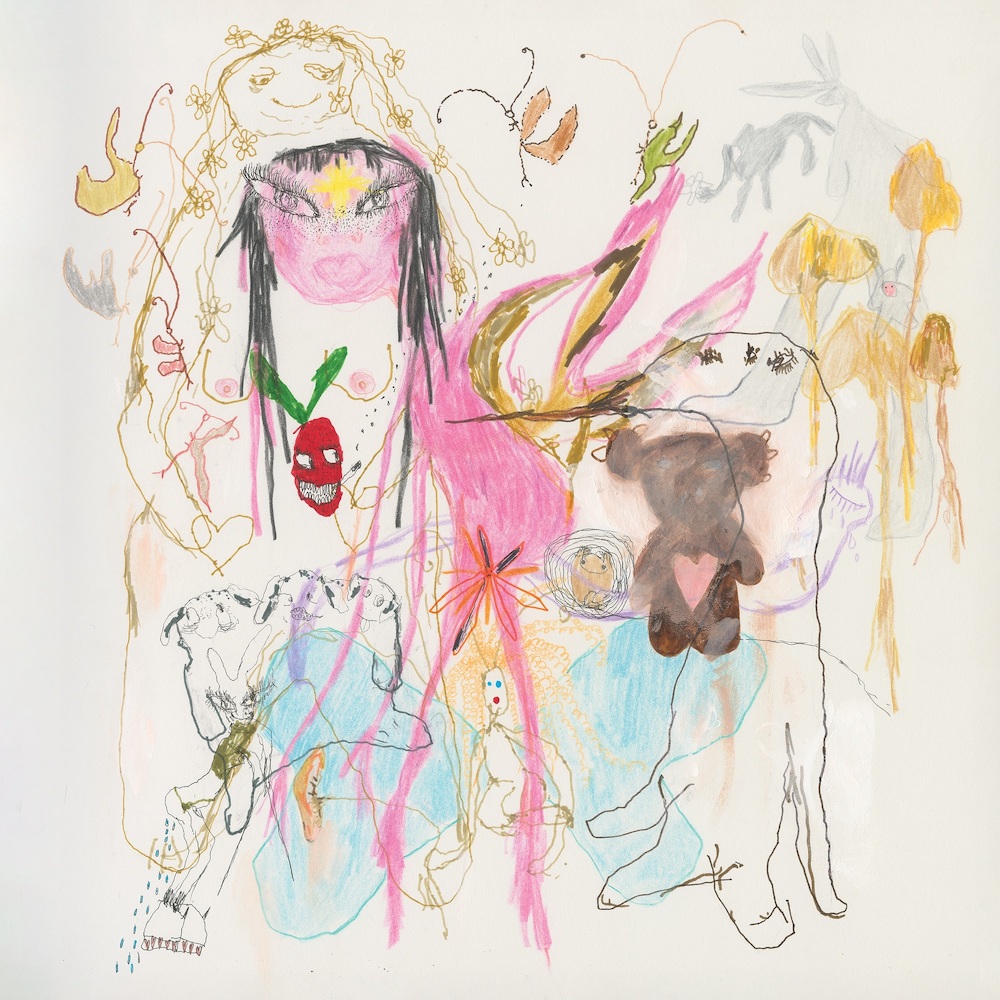 However it is not only fitting with the psychedelic dream rock but also it's kind of true. Sometimes it seems like time is moving slowly but other times I can't believe we are already more than halfway through 2022.
But, it doesn't take long for the singer and guitarist who, born Beatrice Laus, has shredded through EPs since 2018 and her solo debut "Fake It Flowers" released in 2020, to rip out a fuzzy guitar solo on the second track "10:36."
I love the way Beabadoobee blends her favorite influences on the track "Sunny day." It begins with an acoustic bedroom singer-songwriter quality that picks up with a juicy 90s rhythm and blues vibe that rounds out the track nicely.
Beabadoobee continues to show off her dynamic range on "See You Soon." The quiet track contains a complexity that is subtle as the singer doesn't slam listeners over the head with her emotions:
"See you soon
(I guess I have to take it, I'm dеteriorating)
Feelin' blue
(I'd rather have a meaning, and it looks appealing)
I want you"
-See You Soon
The production on this album stands above her debut "Fake It Flowers" which I absolutely adored. It's not overproduced either, as the strings on "Ripples" fill in and support Beabadoobee's acoustic finger-picking.
The song itself stands out as one of the true gems on "Beatopia" as it displays the deeply personal side of the singer-songwriter.
I pick up on 90s vibes through the album, from the R&B on "Sunny day" to the beat that propels "the perfect pair."
There is nothing that reminds me more of the 90s than "A broken CD that plays on repeat," as Beabadoobee sings on "broken CD." I love the spacey interlude that the track goes into for the bridge.
I think most people can relate to the teenage experience that she sings about:
"Don't think I'm over it, it hurt when I was seventeen
Flew by so quickly I could hardly breathe."
The crunchy power chords of "Talk" is the sound that first attracted me to Beabadoobee's music. She hits her listeners with a killer combination of the way that she flavors everyday experiences with her personality and poetry:
"You don't exist, you're my imagination, You don't exist, you're just a bad decision," she sings.
She has a delicious description of the mistake that she is falling for:
"We go together like the gum on my shoes
We make out, we make out when it's too late
We go out, we go out on a Tuesday."
I also savor every moment of the quiet acoustic moments like the slight strings that accompany Beabadoobee with her guitar and tambourine on "lovesong."
As if the "Beatopia Cutsong" was any indication, Beabadoobee seems firmly in control of time on "Pictures of Us." It has the emo-like refrain "She reminded me that God starts with a capital, But I don't think I could do it all."
She reminds us of the temporary nature of being a 22-year-old on "Don't get the deal" featuring the vocals of her guitarist Jacob Bugden. I love the line in the chorus "It feels like we'll stop eventually, For now, I guess we were meant to be."
She doesn't hide her influences and her feelings on "tinkerbell is overrated." On her duet with PinkPantheress, she sings in a way that I'm sure many of my friends can relate:
"By the way I came to tell you
My hairs turned grey and I think I grew
I'm afraid of lying in my room
I stay awake and this is the truth."
The album ends on a positive note with a folksy upbeat "You're here that's the thing." However, the nature of her request is a lot simpler than the object of her affection wants to make it, so she dumbs it down for him in the chorus. It shows her humor and has her harmonizing with herself in the way that the big show tunes have a big, memorable send-off.
Spanning 45 minutes and 45 seconds across 14 songs, Beabadoobee uses her punk rock edge to pack a ton of passion and pride into her short sophomore release.
See Beabadoobee with Bleachers July 26 at Radio City Music Hall in New York City; July 27 at Artpark Amphitheater in Lewiston, New York; July 29 at Brewery Ommegang in Cooperstown, New York; and solo Oct. 25 at the 9:30 Club in Washington D.C.; Oct. 28 at Brooklyn Steel in Brooklyn New York and Oct. 29 at Union Transfer at Philadelphia Pennsylvania.
Get "Beatopia" from Dirty Hit, Bandcamp, Amazon, Apple Music, YouTube Music, Spotify, Tidal, Deezer and Pandora.
Favorite Tracks:
10:36
Sunny day
See You Soon
Ripples
Talk
Lovesong
Don't get the deal
tinkerbell is overrated