The most beautiful parts of art are rooted in truth. It's a well-crafted combination of honesty and empathy that lets the viewer nearly feel what it was like to be where the artist stood. No matter how fantastical, most art does have a degree of truth.
Brooklyn singer-songwriter Aerial East sings her truth throughout her second album, "Try Harder," released Feb 12. on Partisan Records.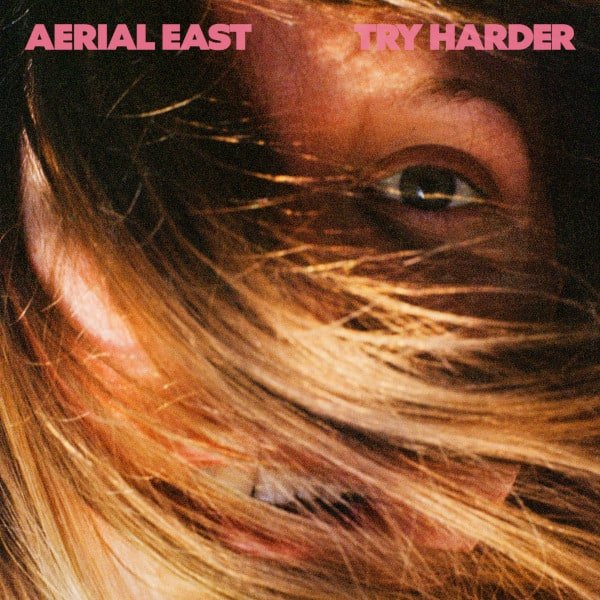 It begins with the 32-year-old artist quietly introducing her angelic voice on the title track, which is sung by someone who thinks she isn't doing enough, which is relatable. On it, she sings, "You make it look so easy. Lately, I get the feelin' I gotta try harder."
"The Things We Build" is a country-influenced folk song with East's voice hovering above the strings. It breaks into a vintage-sounding bridge that has an M. Ward quality adding to East's earnestness.
That retro sound continues into "Katharine," a song that pays homage to the transformative events that led up to and contributed to a former friendship.
The song unfolds with strings and a chorus to create a sweeping texture as if you can feel the years passing by with the bitter New York City wind.
East creates some serious organ and bass vibes on "Doin Somethin," which lets her playful lyrics emerge but also creates enough space to let the music and ambient radio sound play.
She paints some stunning soundscapes on tracks like "I Love Dick," and then on tracks like "San Angelo," her voice is the lead instrument with every other fiddle trying to not be outshined off the stage.
The album is pretty devoid of percussion until we get into the lonely tapping of "Angry Man," more than halfway through the tracks.
East excels at the storytelling folk, similar to "Katharine," "Ryan," tells the story of friendship and loneliness. It has a pastoral quality that paints the images of events as if they were landscapes.
The mainly a cappella "Jonas Said" features Okay Kaya and uses snaps as the percussion, and has a do-it-yourself bedroom recording quality.
The album ends on a similar note that it begins with "Be Leavin," which should be interpreted more as the believing sense of the combined play on words. It closes the circle that was opened with "Try Harder."
"Try Harder" is an honest statement from singer-songwriter Aerial East. She uses honest, personal storytelling to create meaningful words to sing with her captivating voice.
Get "Try Harder" from Partisan Records, Bandcamp, Amazon, Apple Music, YouTube Music, Spotify, Tidal and Deezer.
Favorite Tracks:
Try Harder
The Things We Build
Katharine
San Angelo
Angry Man
Ryan