South Korean shamanic folk-pop band ADG7 quickly became one of my favorite acts of the 60th annual Philadelphia Folk Festival – so much so that I, along with many, many others, saw the nine-piece band Saturday night and again Sunday morning.
ADG7 stands for Ak Dan Gwang Chil in honor of the band forming on the 70th anniversary of the National Liberation Day of Korea known as Gwangbokjeol. I was lucky enough to interview one of the three singers, Hong Ok, and bandleader Kim Yak Dae who plays a large bamboo flute known as a daegeum on Sunday, Aug. 21, 2022.
Listen to ADG7 on Last.fm and see the band's performance on NPR Music's Tiny Desk Concert.
Subscribe to The High Note podcast anywhere you subscribe to podcasts including Apple Podcasts, Spotify, Stitcher, TuneIn and Google Play.
Follow @HighNoteBlog anywhere you go on social media including Twitter, Instagram, Pinterest and Facebook.
The intro and outro music was written, composed and recorded by Paul "Dawg" Dixon.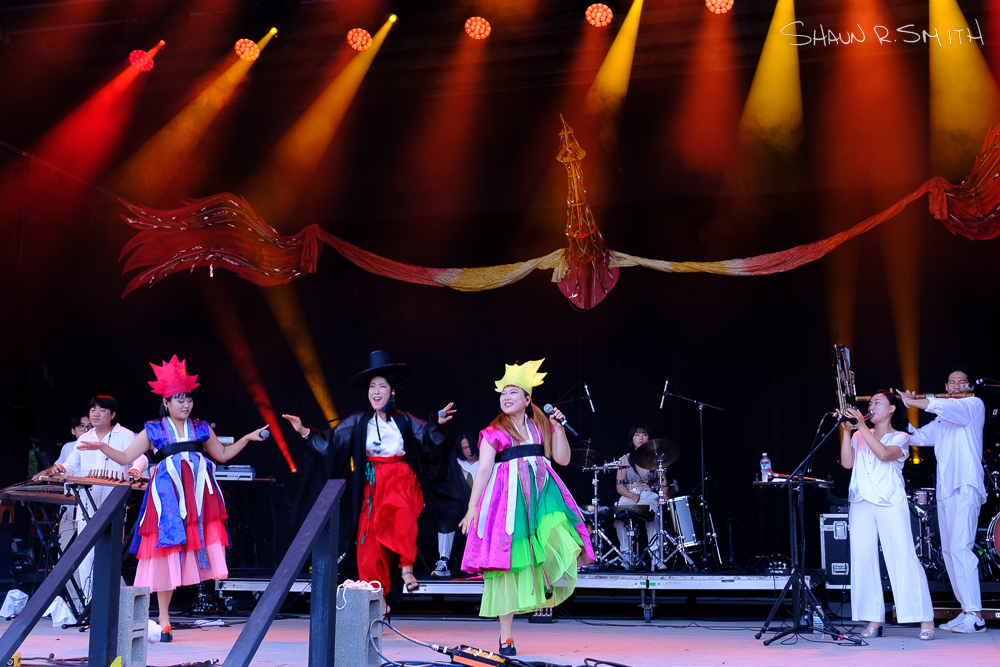 Photos by Justyna Smith.